Corfu
isn't probably at all like you'd imagine. This beautiful
Greek island
is waiting for you to discover its secret gems. Blessed with thousands of olive trees, rugged mountains and dreamy turquoise waters it really is a perfect option for your next holiday.
Don't take our word for it though. Take a look at these gorgeous photos and get ready to fall in love…


This is the infinity pool at Marbella Corfu Hotel, a five-star beachfront property on the resort of Agios Ioannis. The best thing about this hotel? This pool is just one of four! There's also a private beach, tennis courts, six restaurants, four lounges, a spa…the list goes on.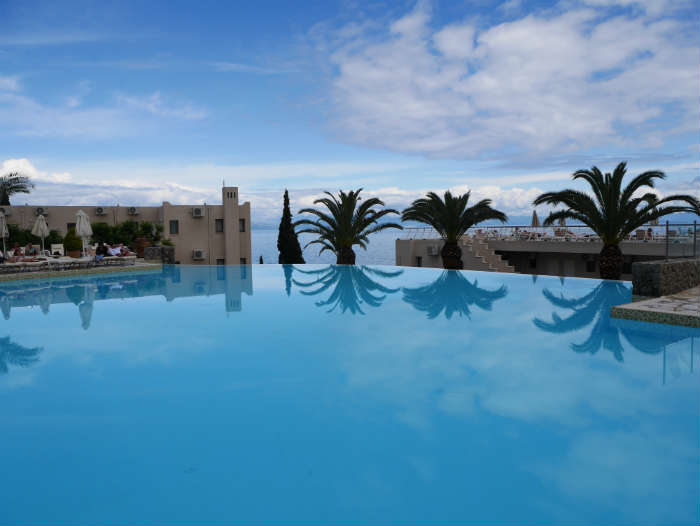 The Old Town in
Corfu
is easily accessible by car or the local bus. Here you can enjoy a drink or bite to eat on one of the many avenues. It's one of the greenest Greek islands and that's even evident from the town centre. Sit back and relax whilst you people watch.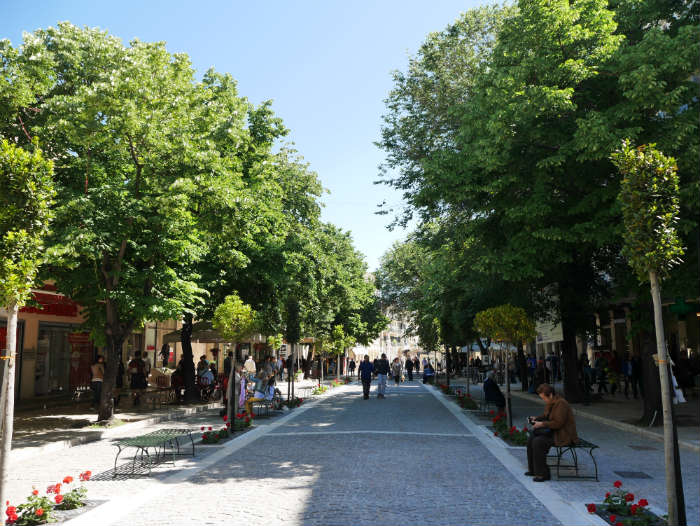 In the Old Town you'll see a lot of Venetian-style architecture. In fact it's so pretty it's a UNESCO world heritage site. From the 15th century, Corfu was under Venetian rule for some time. Walking around the Old Town, is like a living, breathing history tour.
You don't have to walk far to enjoy beautiful views on this island.

This gorgeous staircase can be found at the rear of the Museum of Asian Art. You don't need to pay to enter the museum grounds to get to this dreamy spot. Bonus!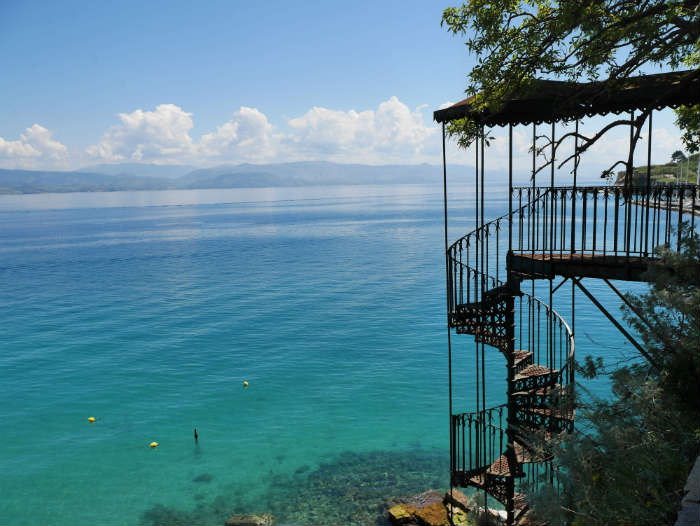 This is St George's Church, which can be found at Old Fortress. From afar it looks like an ancient Greek building, but it was actually built in the 19th Century. Even if you're not religious it's worth a visit.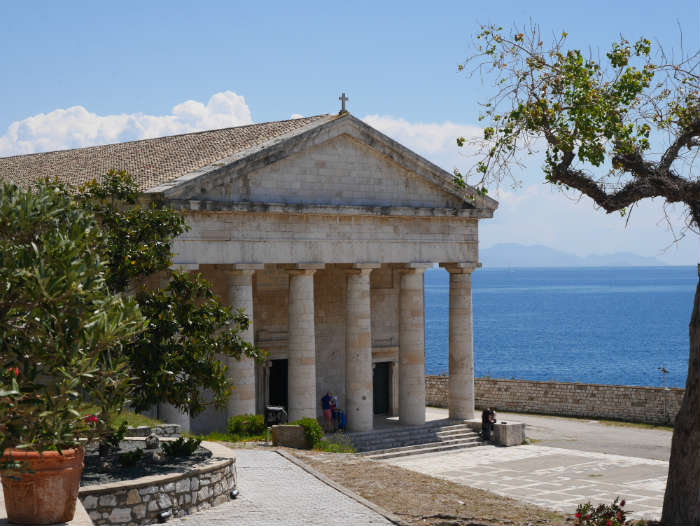 If you're after clear waters and vibrant shades of blue you'll find them in Corfu. Head to Ayios Georgios for fine sand and the opportunity to go for a paddle.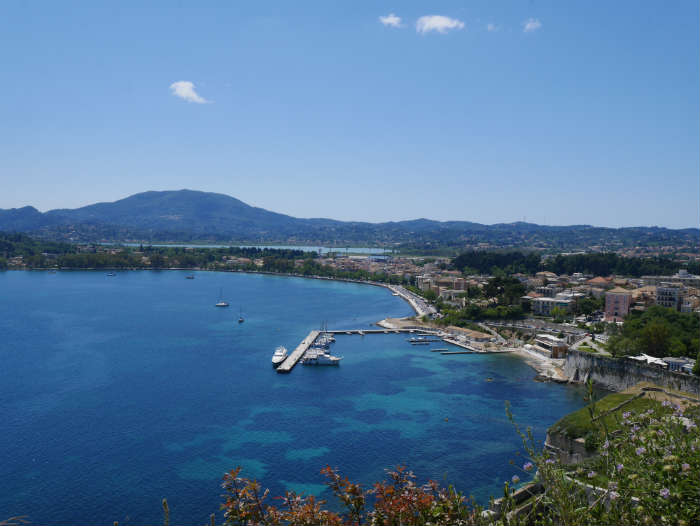 Enjoy island life by hopping on a boat for a ride over the waves during sunset. It's a great way to see another side of the city and a perfect excuse for a couple of sundowners!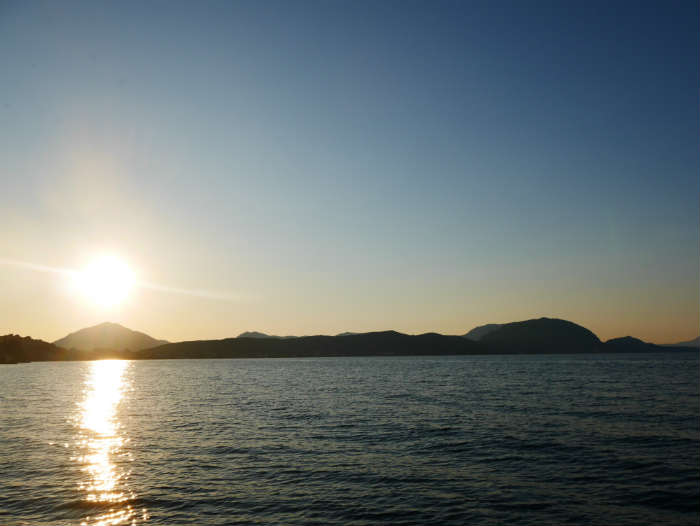 The Old Town is a warren of weaving lanes offering everything from typical tourist souvenirs to clothes, mouth-watering delicacies and more. Allow at least half a day to take a lazy stroll.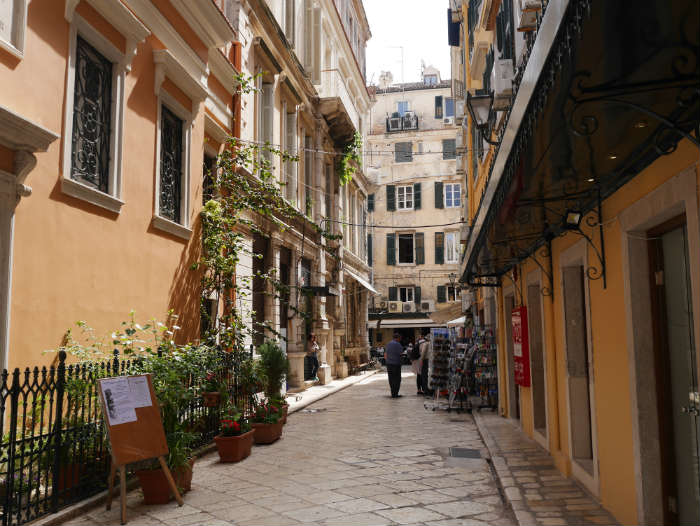 This is feta cheese wrapped in fine pastry and drizzled in honey…otherwise known as heaven on a plate. Greek food is divine and there's plenty of it on offer here. Just make sure you bring your appetite!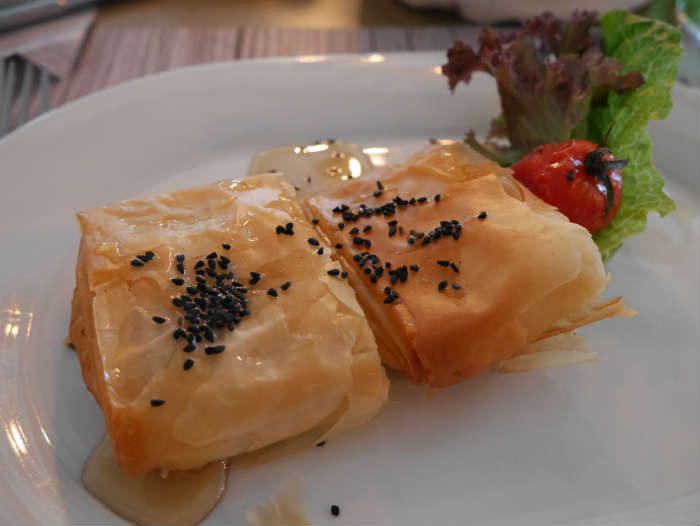 Want to see more? Start your holiday search to Corfu today!