Home to spectacular unspoilt landscapes, enchanting coastal cities and a sun-soaked coastline dotted with white-sand islands, Croatia is a Mediterranean gem just waiting to be explored!
From its dazzling national parks lakes to its hip-and-happening nightlife, here's ten reasons why Croatia deserves a spot on your holiday wishlist.
1. The weather
You wouldn't believe it's just over two hours away as, from May to September, Croatia is one of the sunniest places in Europe. Temperatures peak in the high-20s and there's an average of 15 hours of balmy sunshine a day!
With long hot summers and mild winters, the gorgeous coast welcomes visitors seeking sun-kissed beach breaks all year round. If you're in need of a respite from the sun, Croatia's mountainous interior provides a cooler climate, with ski holidays still possible in the mountain resorts of capital Zagreb.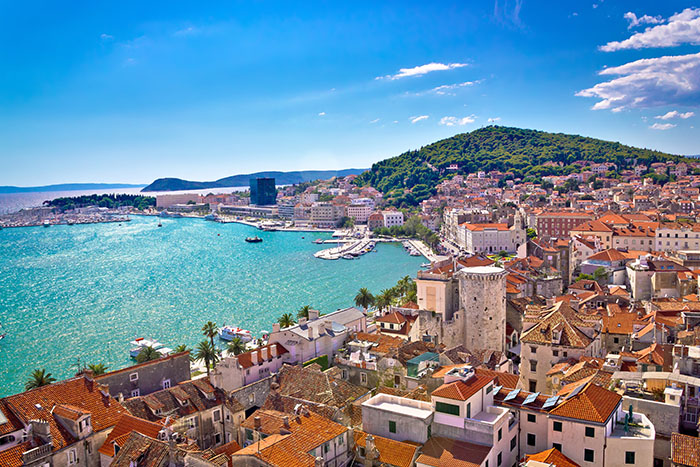 2. The coastline
If the crystal-clear azure waters aren't enough to tempt you, there are a mix of white-pebbled beaches and sandy stretches across the 193km (120 miles) of stunning Dalmatian coastline. Croatia is even home to Zlatni Rat on Brac island, one of the most photographed beaches in Europe.
The beaches can get busy during peak season, but there's an array of secluded coves where you'll be able to relax in peace. If you're a fan of the waves, try your hand at watersports – snorkelling, kayaking and windsurfing are popular here.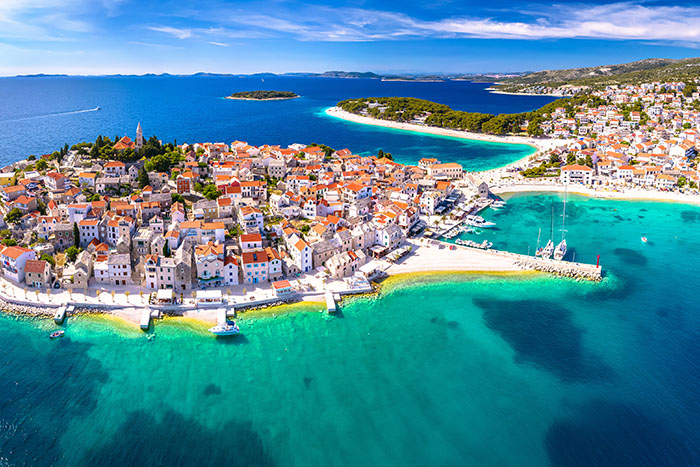 3. The history
Dubrovnik is famous for its distinctive Old Town, which is surrounded by medieval walls that have withstood the test of time, but there's all sorts to admire elsewhere.
Release your inner history buff with a meander through Zagreb's medieval cobbled streets and admire the Art Deco buildings, or head to Hvar for its fascinating historical sights such as its mighty Fortress and the St. Stephen's Cathedral.
Pula is the place to appreciate Roman ruins – its huge amphitheatre sits proudly in the city centre and is one of the best preserved Roman arenas.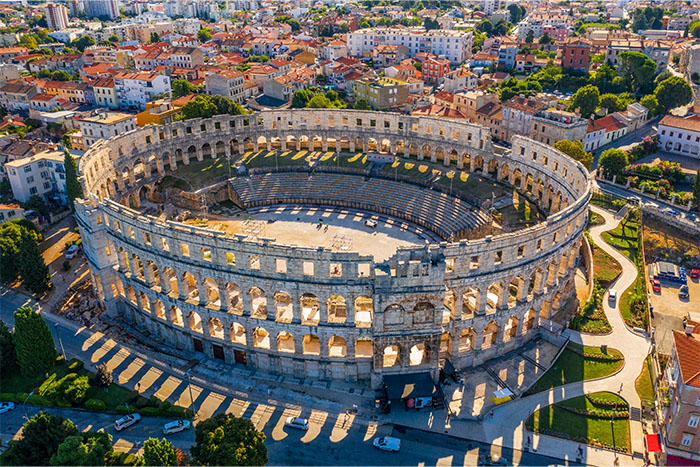 4. The architecture
The orange terracotta rooftops and striking architecture of both Dubrovnik and Split captured the hearts and imaginations of HBO and Hollywood, making it a popular shooting location. From King's Landing to Daenarys' Throne Room, you'll be spoiled for choice with Game of Thrones settings, with parts of the Star Wars saga also taking place in the medieval fortress town.
If you don't have time to explore yourself, you can even take guided tours around the set locations. Beyond these you'll find majestic palaces, Romanesque churches and ancient fortresses all waiting to be explored.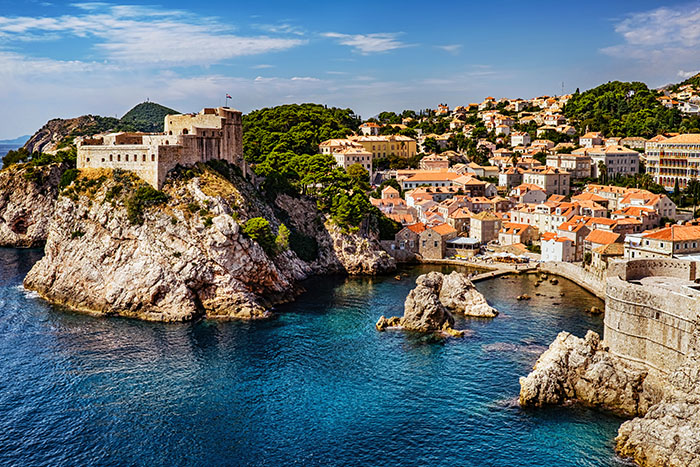 5. The natural beauty
Croatia is full of beautiful lakes, waterfalls and mountains, as well as national parks to hike in if you are feeling especially energetic. The Plitvice Lakes are the country's best known – its series of aqua terraced lakes and interconnecting waterfalls are the stuff of dreams – so it's no surprise that visitors travel across the globe to take in the stunning views.
The dense forest hillsides and saltwater lakes of the Mljet National Park are equally as beautiful while Split's Blue caves are a sight to behold. Don't miss out on the epic scenes below water too – Croatia's Adriatic Sea is home to vibrant reefs and age-old shipwrecks.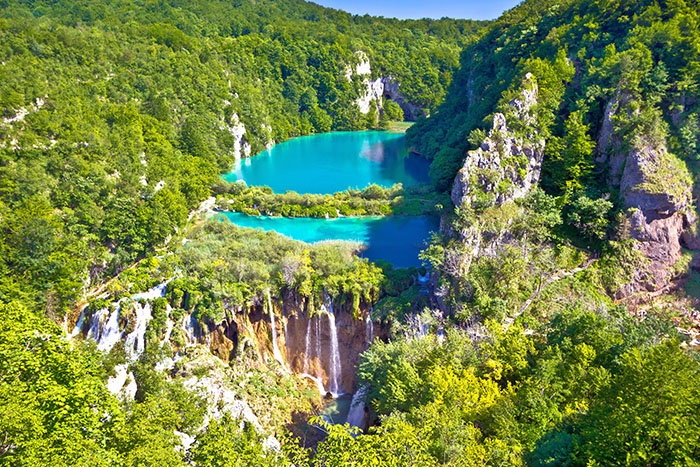 6. The food
Croatian food is a delicious fusion of classic Mediterranean and Italian flavours and there's sure to be something to tempt every type of foodie! Seafood lovers will be in heaven as the catch of the day is a staple on many menus.
You can expect everything from sardines and mussels to its famous black squid ink risotto. Peka is a traditional dish to look out for – a hearty one-pot roasted meal made with either meat or fish – or there's plenty of pastas and stews to choose from too. Save some room for a fritule (a sweet dough ball) or two for dessert.
7. The shops
Whether you want to browse the local markets and grab a bargain or treat yourself to some designer goods, Croatia is the place for you. If you're a serious shopper seeking grand malls and big outlets, look to the likes of Zagreb or Split to have your fill of retail therapy.
In the smaller shops of Croatia's old towns, you'll find local handicrafts, jewellery and garments – perfect for picking up a souvenir. For local delicacies and food shopping in general, stick to town square open-air markets where you're sure to find everything from fresh fruit and vegetables to specialty cheeses and wines.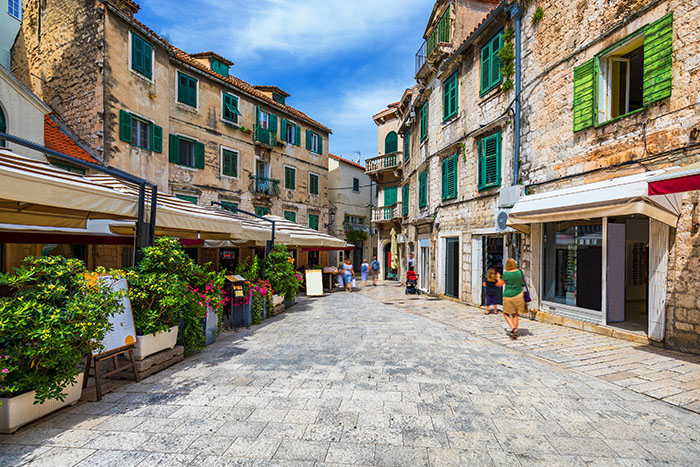 8. The festivals
If there's one thing that Croatia loves, it's a festival! From annual cultural celebrations to internationally renowned music concerts, there's always something going on. Calendar highlights at the start of the year include the colourful parades of Rijeka Carnival, Zagreb's vivid Festival of Lights and the epic three-day Easter Food Festival in Rovinj.
Come summer, it's time to turn up the tunes with tons of contemporary music festivals featuring top DJs and big-name artists happening all over the country. Top ones to look out for include the Sonus Festival, Outlook and the Hideout Festival – you'll want to book in advance as demand is high!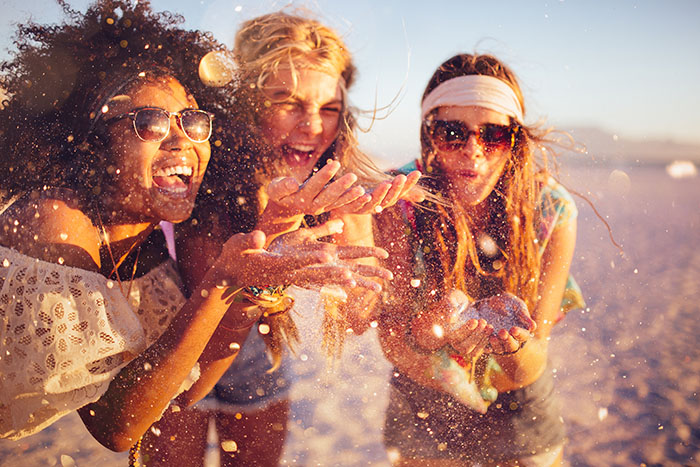 9. The exciting nightlife
Croatia is a popular and affordable destination for partygoers seeking all nighters on the beach, lively clubs and laidback bars. The after-dark scene centres heavily around the capital, Zagreb, where you'll find the biggest clubs and music venues.
Alternatively, take your pick of fashionable bars and beach clubs in Split or get your dancing shoes on in Hvar Town – dubbed the new Ibiza. For something different, hit the water for a party boat cruise! For more chilled-out evenings, Dubrovnik is the place to be for cosy bars and cocktails on rooftop terraces.
10. The sailing and island hopping
If you do one thing on a holiday to Croatia, let it be a sailing adventure! Croatia's glorious coastline was made to be explored by boat, and whether you hire your own sailing dinghy or rent a chartered yacht, it's one activity you won't forget quickly.
The summer season is the best to aim for, with good sailing weather generally running all the way from April through to September. Split is the jumping off place to explore some of Croatia's best known island's such as Brac, Hvar and Korcula, or set sail from Zadar to island hop around the spectacular Kornati archipelago.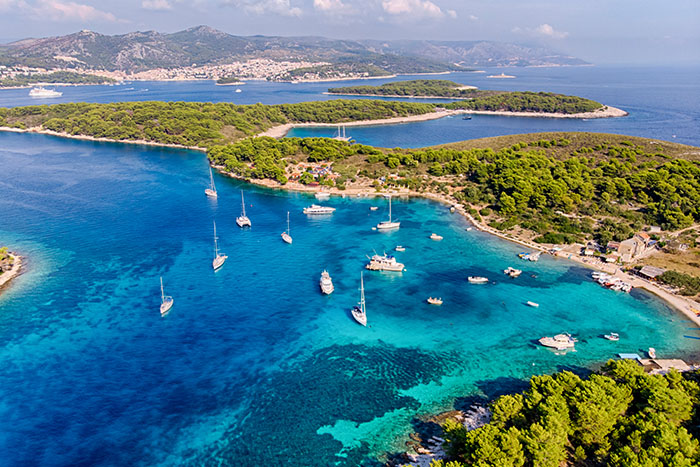 What's your favourite reason to visit Croatia? Tweet us at @icelollyholiday and let us know!