Today icelolly.com is 10 years old, and we've come a long way! In the last 2 years alone we've benefited from huge investment, moving from Wkye to a new office in Leeds city centre and almost doubling our number of staff members. We've been busy celebrating the big 1-0; champagne corks have been popped, a huge cake has been eaten, and we've been getting nostalgic thinking about the last 10 years. Take a look at how far we've come…
2005
Do you remember what the internet was like in 2005? It was pretty basic, which is why we hope you won't judge us too much for what the original icelolly.com website looked like. No bells or whistles, just a few basic fields and a big red search button. And your only options were sun and ski holidays. Maybe there are some people around who'd prefer our website to look like this again? We'll never know…

2008
Skip forward 3 years and icelolly.com had progressed! We'd added city breaks to our list of holiday options, started sending out an email newsletter and added more information to the site like hotel reviews, destination guides and videos.
2010
2 years on our site was much the same! The search box, logo and homepage layout hadn't changed, but we had continued to add new content and information to the site. By 2010 we were getting into the online community spirit – we were on Facebook and Twitter, and had a section of our site called icelolly answers, where customers could post their holiday queries and get feedback from other travellers. There was also a section called Naked News, but despite some serious detective work we have been unable to shed light on exactly what that was…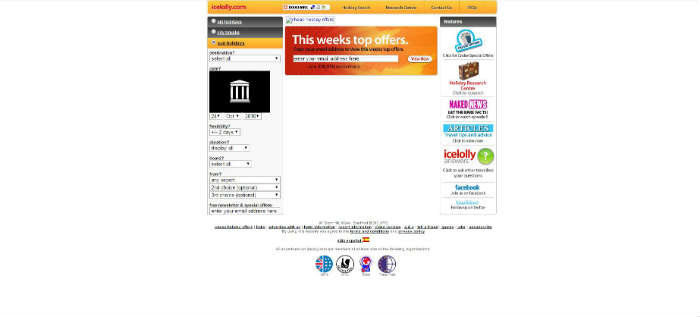 2012
Wow! By 2012 we'd had quite a facelift. The yellow and orange colour scheme had vanished, to be replaced with the trademark red of the logo and a family walking happily on the beach. The sidebar on the right is gone, to be replaced with a series of links at the top of the page. We had branched out into a range of other holiday types, working with partners to provide camping holidays, Lapland holidays and UK holidays to name but a few, and our social media presence had extended into YouTube and Google+.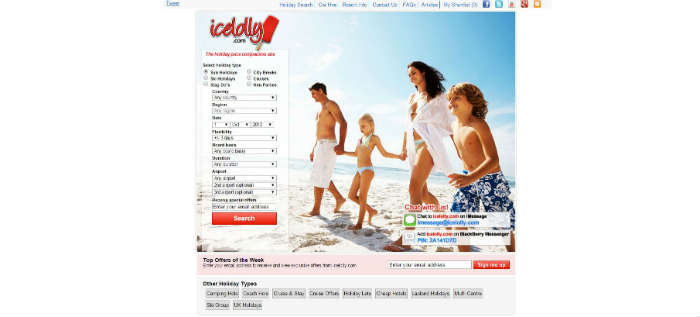 2015
Which brings us to the present day! Our website has developed a lot over the past few years – we've made the move to a horizontal search box, and started advertising some of our best deals, inspirational content and competitions on our homepage. Our deal and hotel information is the best it's ever been, and we're constantly working to make your holiday search better and faster. Hopefully you think we're doing a good job!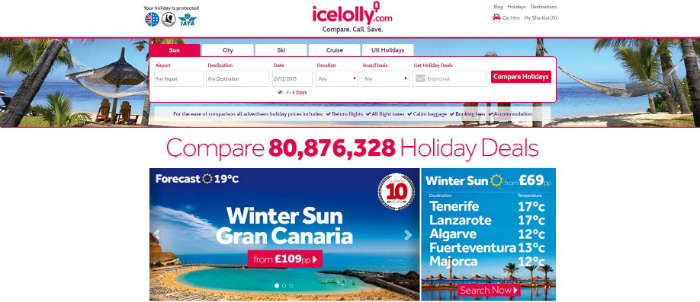 What do you think of our progress over 10 years? Which website do you prefer?