Quickly becoming one of the fastest-growing types of travel in the holiday industry, the demand for river cruise breaks is progressively becoming more and more apparent. But if you're yet to take one and perhaps need a little convincing to do so, look no further than this guide which details 12 reasons why you absolutely should!
1) You don't have to worry about the itinerary…
As with all cruise breaks, the daily itineraries are all taken care of for you, meaning you spend less time planning out what to do and more time actually doing it. This includes both on-board and on-shore activities, though of course you are permitted to do your own thing also should this be your desire.
2) You get the chance to see multiple destinations…
One of the main advantages of any cruise break is having the opportunity to check out numerous holiday spots all in the same trip. This can involve multiple different cities and also multiple different countries – perfect for any travellers with a passion for seeing the sights.
3) Value for money…
Cruising in general provides holidaymakers with great value for money, and it's no different when it comes to river-based sailings. With all of your transport to a variety of diverse destinations included in the price, as well as most on-board happenings and food & drink, don't be put off by the initial cost as you'll certainly get great bang for your buck.
4) Meet new friends…
Whether you're cruising on your own, in a couple or as part of a group, meeting new people is always a common occurrence when on holiday. With river cruises, you'll eat and drink in the same place as your fellow travellers and, of course, visit the same places after docking at the port which means you'll have lots to catch up on when you get back to the ship.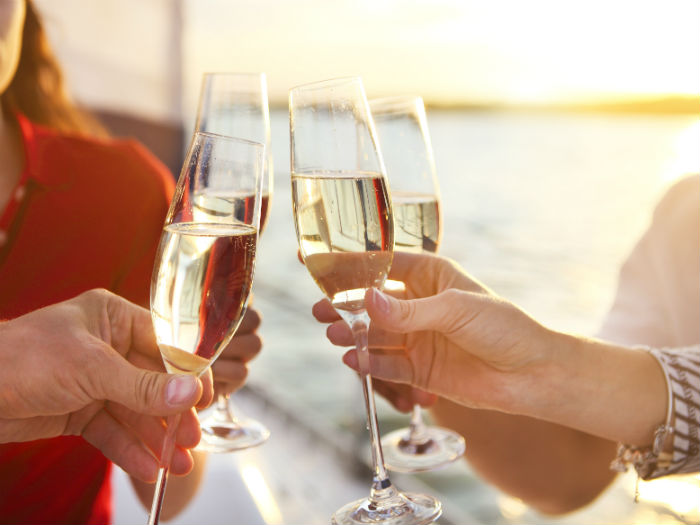 5) You won't feel crowded…
Whilst larger cruise ships can sometimes hold thousands of passengers, the average river cruise sailing hosts only around 150 passengers at any one time, so rest assured you won't feel cramped for room or a sense of overcrowding.
Having said that, there's still enough other travellers that you'll keep seeing different faces as opposed to coming across the same folk again and again.
6) You only have to pack and unpack once…
Backpacking or other types of travel which involve checking out multiple destinations in the same trip are great, but do mean you have to use up valuable exploring time getting settled into your accommodation and going through the dreaded holiday packing and unpacking.
With river cruises, you simply unpack on your first day and come back to the same room following your excursions on-land – checking out various intriguing destinations all whilst getting in and out of the one bed.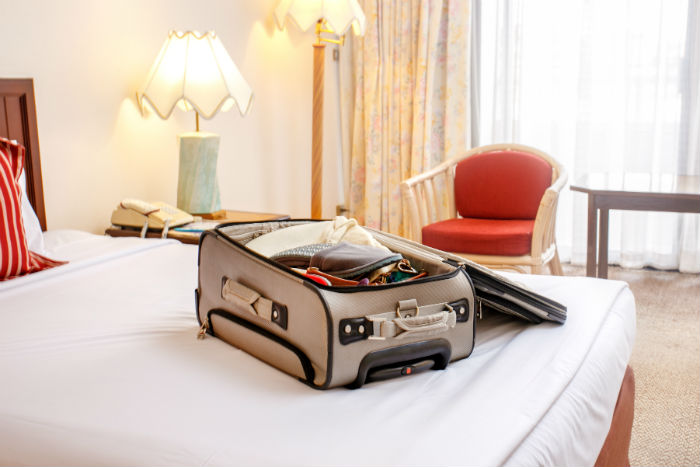 7) Say goodbye to lugging luggage…
Similarly, there's no need to trawl around busy streets with your hefty-looking suitcase, lug it on and off public transport or constantly need to keep an eye on your belongings. Simply leave all of your luggage on-board as you drift effortlessly up and down rivers and enjoy city slicking with ease.
8) You get to see a different side to some dreamy destinations…
Avoid airports and busy city centres and see the glorious ports of brilliant destinations that your river cruise docks at. It's a different side to holiday hotspots that you perhaps wouldn't otherwise see and provides a contrasting perspective to the tried and tested way of travel.
9) You won't get bored…
There's so much to do on your river cruise ship that, if anything, you struggle to do everything you want as often as you want as opposed to not having enough to do. Couple this with the fact you'll be stopping off at various places along the way, there really is no end of things to keep you occupied.
10) You won't get seasick…
Sophisticated stabilising systems mean cruising in general is very unlikely to cause seasickness. This is even less of a factor when it comes to river cruises as the currents are easy and practically wave-free, which all rubbishes this popular cruise holiday myth.
11) Shore tours are often included…
Larger cruise liners and itineraries generally offer great on-land excursion opportunities for guests to partake in, but the intimacy of river cruises often encompasses shore tours in its price which means you don't have to shell out any extra cash when docking at the port.
Check when booking which tours are included in the cost and decide then which ones you want to take advantage of.
12) Rivers are the best way to see a region…
With river cruises, you're able to gaze upon a series of serene sights as your ship makes its way in and out of picturesque European ports. Contrast this with the view of miles of seawater when taking trips on larger cruise liners and the difference in Insta-worthy snaps is vast.
Have you been on a river cruise before? Tweet @icelollyholiday with some of your tips and recommendations!
---
---