Just 3 days to explore Barcelona – where on earth do you start? With so many fantastic sights to see you may be wondering how you can possibly fit everything into such a short space of time, so icelolly.com are here pick out the best sights and ensure you don't miss any of the must-do activities!
Day 1
Start your weekend at Barcelona's most well-known attraction, the Sagrada Familia! This Gothic basilica designed by Antoni Gaudi is perpetually unfinished and construction continues to this day, but even scaffolding and cranes can't ruin the striking exterior of this building. Arrive early in the morning to beat the crowds at the entrance; the inside is even more spectacular.
When you've had your fill of the Sagrada's intricate ceiling and stained glass windows, head over to the Passeig de Gracia and seek out Casa Milà and Casa Battló, two more fantastic examples of Gaudi's imaginative and surreal designs. Casa Battló's colourful exterior is perfect for awe-inspiring holiday photos, and the sloped rooftop of Casa Milà is sure to capture the imagination. Passeig de Gracia is also a shopping and restaurant hotspot, so stop for a leisurely lunch before browsing the designer and high street shops lining the boulevard.
Once you've satisfied your shopping cravings, take the Metro up to Park Guell, the beautiful expanse of park on the edge of the city. Designed by Gaudi, this park is perfect for children, a wonderland of colourful statues and fairy tale-esque buildings to explore. Just make sure they don't stray too far down the winding paths or you might never find each other! The main attraction of the park, including the famous central seating area and the tiled lizard statue, now has an entry fee, but at €8 per person it's well worth the money. When you're sure you've taken enough photos, take the Metro back to the city centre and find a local tapas bar in the El Born neighbourhood for dinner.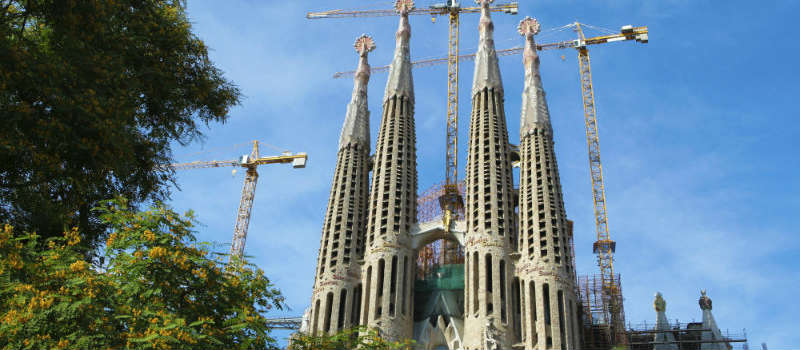 Day 2
Today is the day to explore La Rambla! This famous street is a hub of activity, filled with street performers, artists and musicians putting on a show to entertain the tourists. Always busy with people eating, drinking and shopping, this is a great place to just wander, taking photos and soaking up the atmosphere. There are many restaurants lining the La Rambla, but these will be expensive and often not the best quality food, so for a cheaper and more satisfying lunch you should duck into the narrow streets of the Gothic Quarter, located just off the main street about halfway down. This is also a great area to get lost in, and you may stumble across a great gelateria to get some post-lunch ice cream!
After lunch, carry on down La Rambla until you hit the Columbus Monument, which signals that you are almost at Port Vell, one of Barcelona's small harbours where many yachts dock. Found here are the Maremagnum, a mall containing shops, restaurants and a cinema, an IMAX and Europe's largest aquarium. The aquarium is a great place to discover a wide array of marine life, and is particularly enjoyable for children – you'll easily while away a whole afternoon here! As evening approaches, walk across to the seafront district of La Barceloneta for a meal of fresh seafood.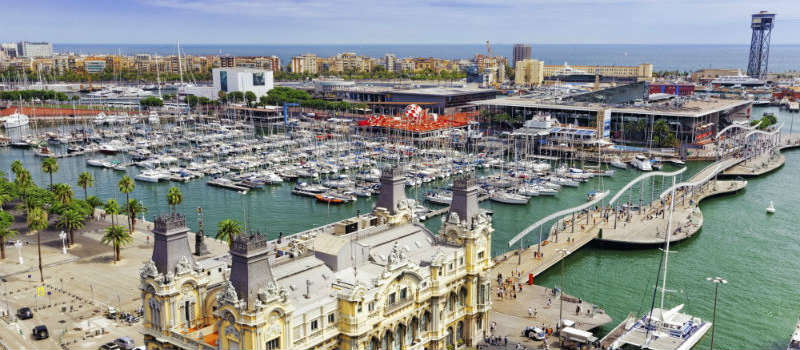 Day 3
This morning is a morning for football fans! Camp Nou is Spain's largest capacity stadium, and even if you're not that interested in sport it's sure to impress. Pay to take a tour of the stadium, which includes visits to the player's tunnel, visitors' dressing rooms and the pitch itself, as well as a small museum and an area dedicated to Lionel Messi.
After grabbing a quick lunch, spend your afternoon exploring the huge park at Montjuïc. Enjoy the picturesque cable car ride to the top of the 185m-high hill, and take your pick from Botanical Gardens, Montjuic Castle and the choice of museums located at the top. After dinner, end your trip on a high with a visit to the Font Màgica, a fountain backed by the grand National Museum of Art of Catalunya that at night comes alive in a spectacular show of water, light and music.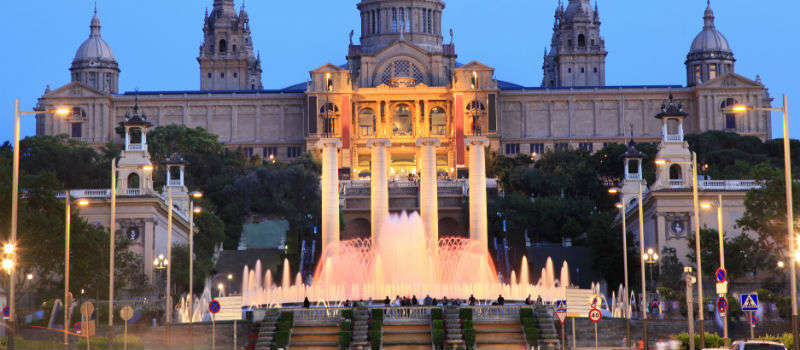 Find out more about city breaks to Barcelona!
By Kate Moxon - In love with Barcelona