You've only got 3 days in Marbella and you want to see all the sights and enjoy all the clubs but where do you start? Well here's a 3 day itinerary to help you get the most out of your stay in one of the most popular resorts on the Costa del Sol.
Day 1
You've just landed on the sunny South coast of Spain and you're ready to get your Marbella holiday off to a great start. One great way to get your bearings is to take a Segway tour around Marbella and along the beach to the glamorous Puerto Banus.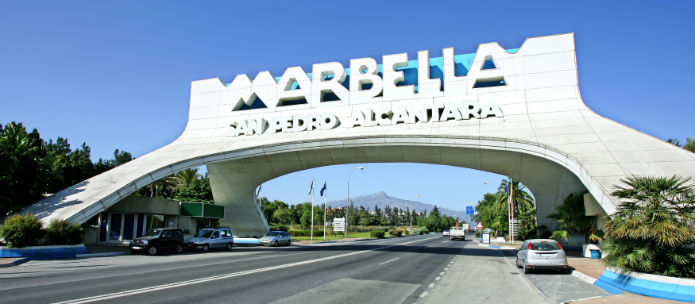 By the time lunch comes around, you'll be starving after an adrenalin rush filled morning. Head to The Boardwalk in Marbella Centre for a chilled out lunch in the sun. With everything from freshly baked pizzas to tasty pasta dishes alongside a varied cocktail menu, this place makes a perfect pit stop to refuel for the afternoon ahead.
After a busy morning, you'd be forgiven for wanting to spend the rest of the day lounging on the beach. So why not do just that? With 23 glorious beaches to choose from, you're spoilt for choice! One of the favourites in Marbella is Bounty Beach – a young and cool beach which is highly recommended for a chilled out and relaxed afternoon. There is plenty of space here even in the busy summer months and the beach side chirunguitos – or snack bars – are ideally places for a cool refreshing drink!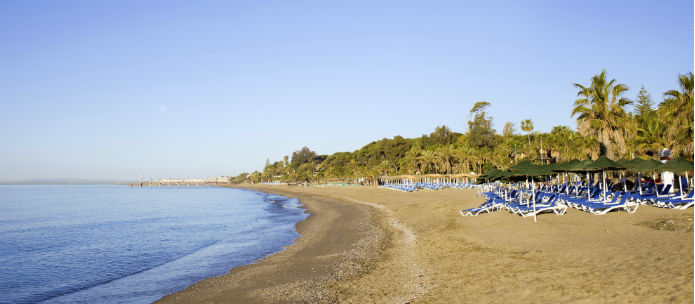 It's your first night in Marbella so what else is there to do apart from go and party? Marbella and neighbouring Puerto Banus aren't short of a bar or two. A great place to start the night is Sunset right in the heart of Marbella's promenade. Catch up with old friends, make new ones and continue the night at Funky Buddah. This sleek and stylish bar is decked out in rich purples, low lighting and luxurious sofas – the perfect setting for a memorable first night in Marbella.
Day 2
After what might possibly have been a big night in Marbella, a bit of rest and relaxation could be just the thing for your second day in Marbella. One way to truly spoil yourself is to spend the day at one of Marbella's beach clubs. Nikki Beach and Ocean Club Marbella are both decked out with luxurious white sun loungers and beds, pristine turquoise swimming pools and hold some of the hottest summer events on the south coast of Spain.
Call ahead to reserve a bed or table at the club and a day at Nikki Beach or Ocean Club is nothing short of bliss. If you're still in party mode from the night before, check their events calendar to find our when the famous champagne spray parties are. Otherwise, just sit back, relax and soak up the warm Spanish sun.
It's your second evening in Marbella so push the boat out and head for the party central of Puerto Banus. This place is full of exclusive bars and clubs and is a hotspot for celebrities and those wanting to live the high life for one night. You might want to start your night in the famous Linekars Bar down by the marina or in La Sala where you can grab a bite to eat before the evening ahead. Where you go next is completely up to you but Aqwa Mist, Tibu Banus are some of the biggest clubs in Marbella and Pangea is a luxurious bar with amazing and sought after views over the marina.
Day 3
Did you know that there's more to Marbella than just beautiful beaches and exclusive and luxurious clubs? Well today, why not take a walk into the Old Town of Marbella and discover a more traditional, yet just as beautiful, side to this popular Spanish resort.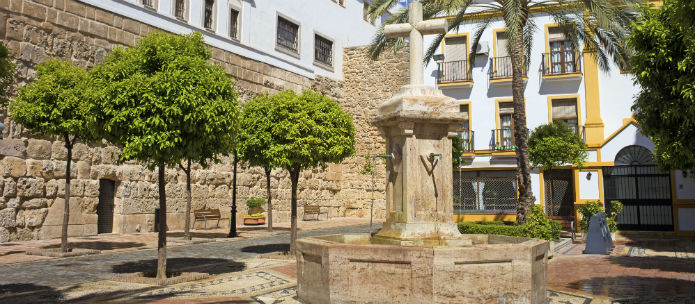 It's not often that a town manages to preserve its authentic identity while modern buildings and clubs grow around it. However, Marbella is an exception and the Old Town here is an especially pretty place to spend the day. Surrounded by whitewashed buildings and flower covered balconies, the cobbled streets lead you through individual shops and traditional tapas bars which lure you in with their delicious smelling food. One hidden gem of the Old Town is Orange Square, a delightful open space filled with orange trees and unique bars where you can enjoy a lunchtime drink or two.
After grabbing a bite to eat in the Old Town, head back down to the beach to enjoy the summer sun. Why not even get your friends together and hire out a catamaran for a few hours. This is a great way to see the coastline of Marbella and, if you can handle it after the night before, drinks can be served on board alongside freshly prepared food. If you time the catamaran cruise right, you might just be able to catch the sunset while you're out on the ocean. What a perfect way to end 3 days in Marbella!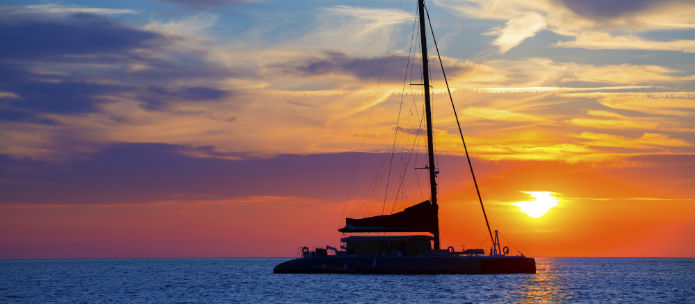 If you like this, you might like 3 Days in: Barcelona
By Emma Hart - Mooching around Marbella...