Awkward life moments are like a box of chocolates; you never know what you're going to get. It could be a big one, it could be a small one and you're always unsure if you should feel a little guilty. However unlike a box filled with cocoa treats, awkward life instances are rarely a good thing and they can strike when you least expect it.
Ahead of Awkward Moments Day (yes, there really is a day for that), we've picked out 32 cringeworthy examples of times we've all felt uneasy during our travels…
1.
Knowing you're over the baggage limit but playing it cool
2.
Arriving at the hotel and realising you literally packed EVERYTHING
3.
When one of the locals tries to talk to you and you have no idea what they're saying…
4.
Trying to get a beach body…and doing a pretty bad job…
5.
Going for a wander, realising you're in a foreign country and getting incredibly lost…
6.
Saying you're determined to keep that beach body and inevitably falling to peer pressure…
7.
Getting your currency and feeling like it's just Monopoly money…
8.
Having that one mate that can't just sit down and relax FOR FIVE MINUTES…
9.
When it dawns on you that you literally have no room in your bag for all those souvenirs you bought…
10.
Getting pushed into the hotel pool…again
11.
Trying to hide how upset you were when someone took the last sun lounger…
12.
When you asked your friend if they wanted another drink from the all inclusive bar. Duh…
13.
Or when someone asked for a bit of your ice cream…
14.
"Want some sun cream? Hey…hey…hey…oh!"
15.
Getting judged for going back for seconds…and thirds…and fourths...
16.
….but you're on holiday so anything goes, right?
17.
Who could forget that time your holiday-mode mum tried to 'get down with the kids'?
18.
Saying you're having a night off from hitting the strip…then staying out until 6am...
19. When your parents got a little *too* close by the pool that time...
20.
Going on a camping trip and feeling LIKE A BOSS when you *finally* managed to do something useful…
21.
When you went on a two week holiday and came back feeling like you'd been away for years…
22.
That time you *thought* you'd put sun cream on every possible part of your body…
23.
Or worse yet…when you tried to do some pre-holiday tanning…
24.
When you accidently told that one friend you don't even like about your group holiday and now they want to come…
25.
Trying to act like you've not had one too many daiquiris…
26.
When you promised your mates you'd sort tickets to the boat party but forgot and now it's too full…
27.
Diving into the pool and thinking it went something like this…
28.
…but actually it was more like this
29.
When your parents ask if you want to go on holiday with them this year...
30.
That time you had to say goodbye to your new holiday friend that you'll probably never see again…
31.
Going to put a holiday snap on Instagram and finding out you're just not very photogenic…
32.
Getting back home and realising you're not on holiday anymore. Let's face it, it doesn't get more awkward than that…
Related Articles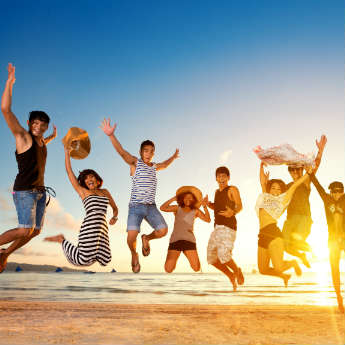 Published on 16th June 2017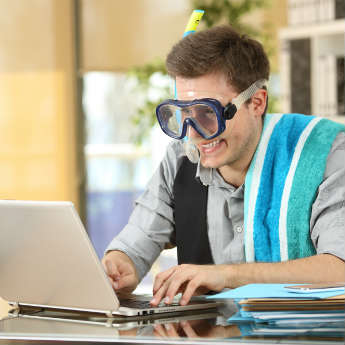 Published on 4th July 2017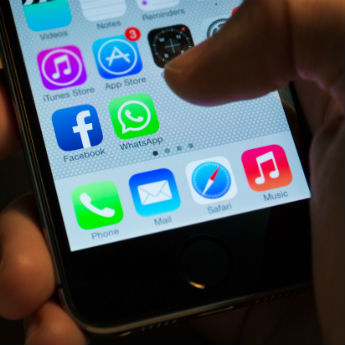 Published on 7th May 2019