Whenever you look at booking a holiday, there are certain things you just have to get right. The destination of course, the dates for sure, the type of trip as always, but you also need to consider the atmosphere in your hotel – after all this is the place you will spend the next week or two of your life!
All inclusive hotels near the beach are great for families and groups for example, couples both young and old may prefer something a little more remote, and some of us aren't too bothered as long as peace, quiet and ultimate relaxation can be assured.
That's where adults-only settings come in, as they provide the perfect holiday environment for those that want to enjoy their break without the noisy kids' clubs, afternoon entertainment programmes and other raucous distractions. Read on to discover why you should consider an adults-only hotel for your next much-needed getaway…
1) They provide the ultimate blend of rest & relaxation
Of course one of the key selling points of an adults-only hotel is that, with no children allowed, your relaxing days spent sunbathing by the pool aren't interrupted by the noisy sound of kids splashing in the water, taking part in the kids' entertainment programme activities or running for their next ice cream.
What that means is you can recharge those batteries in peace and quiet, leaving you refreshed and rejuvenated ahead of returning back to your busy and hectic daily life which is, of course, what holidays are all about!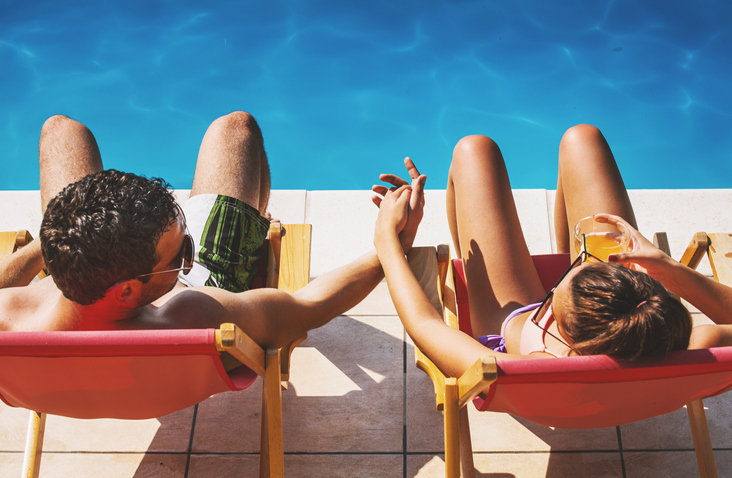 2) Meet new people with the same goal as you
We've all struck up great fleeting friendships with other people we've previously met on holidays, and whilst these may only last for the duration of your trip, it's always nice to forge travel-related bonds with others. One thing you know for sure is that any other group or couple you meet at an adults-only hotel has exactly the same goal as you – relaxation.
Whether they're yet to have kids or just simply decided to leave them at home, they too are looking to enjoy a well-deserved break away from the dramas of life back home, giving you plenty of chances to bond over the common holiday objective you'll no doubt share.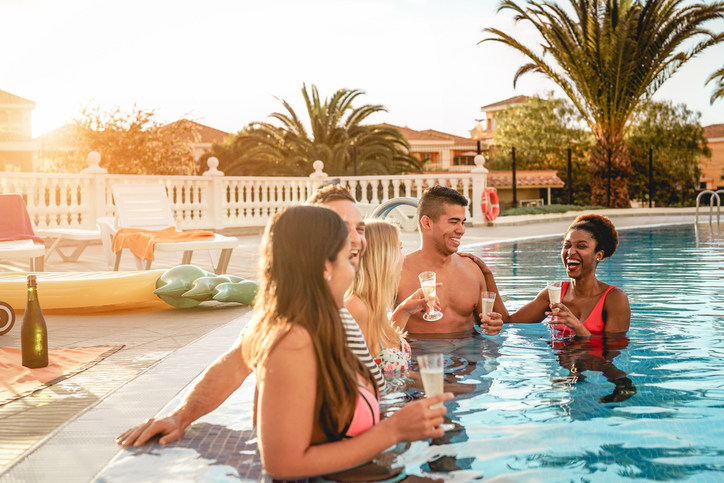 3) You get to take advantage of additional amenities
One perhaps unknown of adults-only hotels is that guests can benefit from additional facilities that you wouldn't have access to at a standard hotel. This being because other types of accommodation spend so much time catering for families, especially the little ones, to ensure they don't get bored during their stay.
With an adults-only hotel, each amenity is obviously created and offered with purely adults in mind, including exciting sports activities, tranquil spa experiences, intriguing tours and dazzling entertainment. One thing's for sure – you certainly won't be stuck for things to do to pass the time!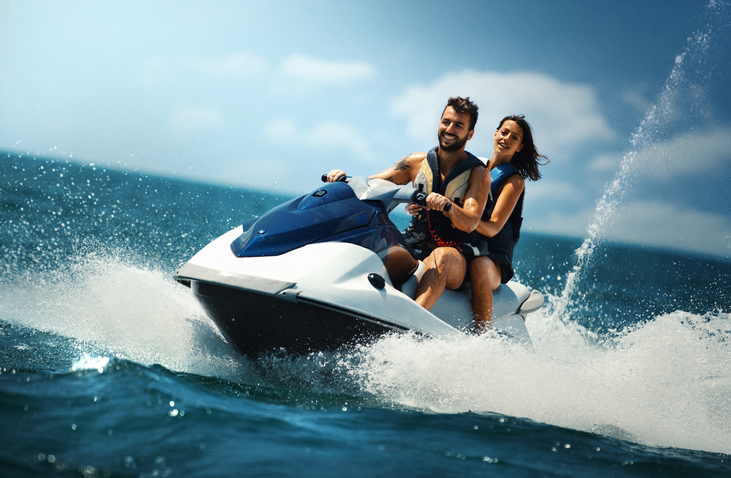 4) Rekindle the romance with your significant other
One of the primary reasons couple decide to opt for an adults-only hotel is to really turn up the holiday romance, with this type of accommodation popular amongst those enjoying their honeymoon, celebrating a wedding anniversary or just simply looking to rekindle the love in their relationship away from the youngsters.
For this reason, many activities are provided solely for couples. This includes a couples massage, rooms with hot tubs and the more exclusive and luxurious options can sometimes even provide a butler service.
Compare adults-only holiday deals!
Where would you most like to go to enjoy an adults-only holiday? We'd love to hear - let us know by tweeting @icelollyholiday!