Is there a better way to get into the Christmas spirit than to visit one of the many amazing Christmas markets across Europe? This time of year is perfect for a quick European city break packed with lots of Stollen and pretty handcrafted trinkets - and maybe a mulled wine or two.
As European Christmas market trips become increasingly popular it can be a little confusing to pick out which ones to visit, so here at icelolly.com HQ we have picked 4 of the best Christmas markets to visit in Europe for any budget.
Germany
It wouldn't be a list of the best if we missed off the magic that Germany has to offer. With over 60 Christmas Markets on offer across Germany, it can be hard to narrow it down to just one, but we have; Dresden Striezelmarkt. This is the oldest Christmas Market in Germany and was founded in 1434 as a one day market. Nowadays it's a little longer than one day and runs from 24th November to 24th December.
So what's the draw of Dresden Striezelmarkt? Well, it has a whole host of handmade trinkets and traditional German foods like Stollen on offer to purchase. There's also a 45ft Christmas Pyramid – which unfortunately you can't purchase.
As you can imagine Dresden is quite a popular market due to its history and size, so it's best to book a midweek trip to avoid the crowds that flock to Dresden Striezelmarkt at weekends.
Copenhagen
The Danish market is a little more traditional than most others in Europe, and with such a Christmassy setting you can see why they play on that. With everything from reindeer rides for kids, row after row of Instagrammable traditional wooden houses and lots of delicious Nordic treats such as gløgg, the area of Tivoli is transformed into a Christmas wonderland.
The market runs from 18th November to 31st December however, Denmark can drop below freezing at this time of year, so make sure to pack lots of jumpers and warm socks.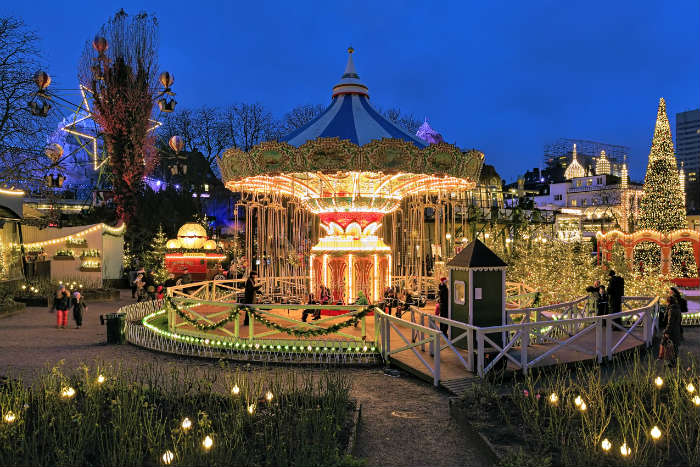 Vienna
With over 20 markets in the Austrian capital of Vienna alone, there's no excuse not to visit at least 4 to sample the sweet treats on offer – for research purposes, of course. The main market is located outside the Town Hall and runs from 18th November to 30th December this year.
There are the usual traditional toy and decoration stalls, but there's also a dedicated area for children to learn how to make cookies and candles.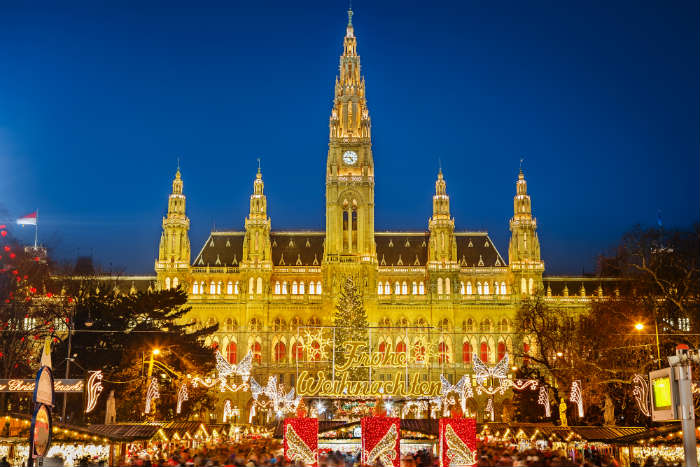 Prague
With two markets located only 5 minute walk from each other, you're practically spoilt for choice in Prague. The Old Town Square market offers traditional stalls along with a Nativity Zoo for kids - and big kids because come on, who doesn't love cute animals? Further along is Wenceslas Square which hosts local children in traditional dress signing carols, to add to that Christmas vibe.
Both of these markets run from 2nd December to 6th January and are even open on Christmas day, so if cooking a festive dinner and watching the Queen's speech isn't for you, then maybe an escape to Prague is!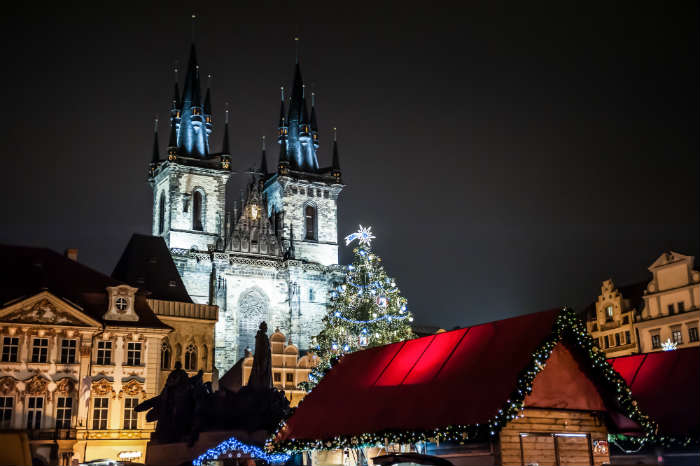 Will you be getting in the festive spirit by visiting a European Christmas Market this year?