Guest post, by Britt Whyatt
Fuerteventura is one of my absolute favourite places to be. I've visited the gorgeous island every year for the past three and this time my visit was made doubly special. Not only did I celebrate my birthday in the sun, but also got engaged when my now fiancé, Tim, proposed after a swim out to a cluster of rocks in the crystal clear sea.
Some of my happiest memories are from holidays there and having attracted over two million tourists to the island in 2016, it's certainly a firm favourite European holiday destination which is why I wanted to share with you my top five fantastic things you need to do in Fuerteventura.
1) Go to the beach
One of my favourite things to do on holiday is to lie on the beach, half under a parasol, with a good book and a ton of sun cream on. If a top beach is important to you when on holiday, the 150km of sun-kissed sandy beaches on the island are a must-visit. There are many large beaches available to spend your days at, but I really advise going slightly 'off grid' as it were.
Due to the shape of the island, there are many smaller, private, beaches that are really worth discovering. La Guierra Beach near Caleta De Fuste in the east and El Ajibe de la Cueva near El Cotillo, in the north-west are two amazing examples - perfect for a relaxing day of sun, sea and sand.
2) Eat some delicious food
As a lot of the resorts in the Canary Islands are all inclusive, it's easy to fall into the trap of always and only eating in the hotel. But I highly recommend getting out there and exploring the local restaurants. Very well priced and offering a variety of cuisines, we will always spend a few evenings of our week away dining out. Not only does it make for a fun date night, but it also supports the local businesses, something I am very keen to do.
The north of the island in El Cotillo is famous for its delicious seafood caught fresh from the sea, however some of my favourite places to eat are in Caleta De Fuste – namely Fado Rock Steak House and Fusion 22.
Fado Rock is a Batman-themed (yes, you read that right!) restaurant on the main strip with a Batman statue to greet you at the door, black and white movie star portraits on the walls and so much cool movie memorabilia on display. From around 7pm every evening you'll find a queue outside the door so it's best to go early or book beforehand.
The good thing, though, is that it's such a big restaurant and the staff are so efficient that you're never usually waiting for long. The food has always been exceptional every time we have gone there. With table-side cooking and friendly waiting staff, this is somewhere I highly recommend to all visiting.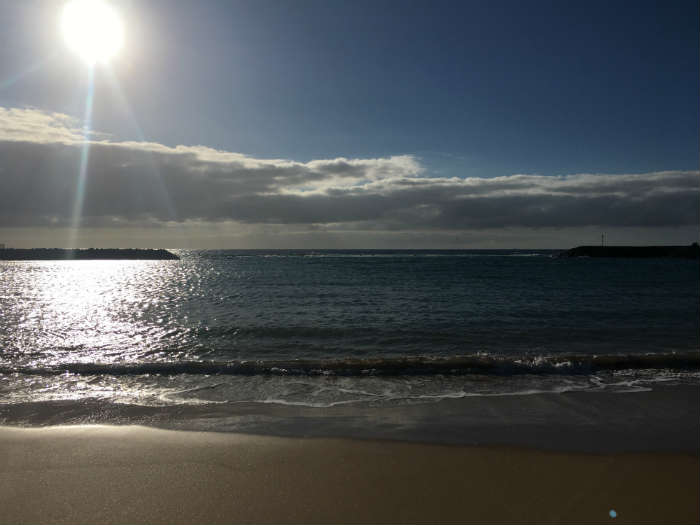 3) Enjoy the nightlife
Ranked as the best nightlife attraction in Furerventura, and number one in my mind, is Piero's Music Cafe. Located in Caleta De Fuste, Piero's is a super-fun restaurant and bar that really does cater for everyone.
With food being served throughout the day as well as sporting events being shown, it really comes alive once the sun goes down. Every night, there is a main show by the Piero's Entertainers which focuses on covers of a certain genre (my favourite, for example, is Boyz Again on a Saturday night which features songs from boybands throughout the ages!), there's a comedy drag show by Diva Chanel on a Friday night and then every evening at 11pm they do karaoke! It is always packed full of people and it's easy to see why. With colourful cocktails and friendly table service, it has such a fun, friendly and welcoming atmosphere.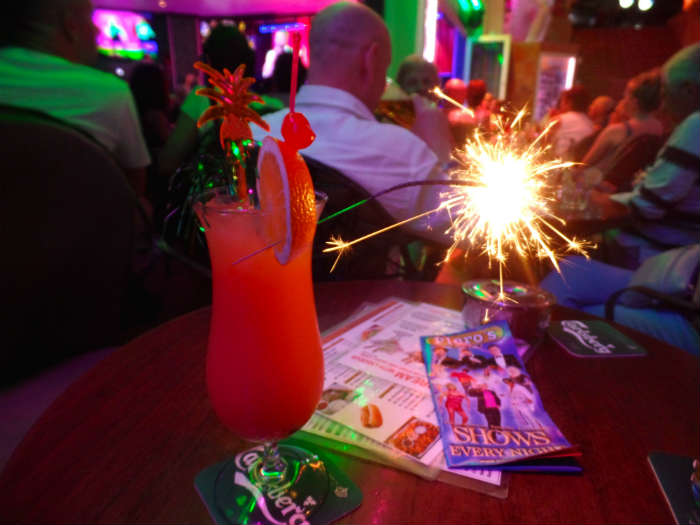 4) Play sport
If sitting around in the sun all day doesn't float your proverbial boat, Fuerteventura is one of the best locations for surfing and windsurfing thanks to the high waves and year-round strong winds. As well as this, there are opportunities for sailing, snorkelling and scuba diving too with the clear blue seas providing a beautiful backdrop for exploring life and sights under the sea.
The resort of Corralejo on the north west coast is an adventurer's paradise with so many places offering a wide range of sporting actives as well as the Acua Water Park. There is also the opportunity to ride Dune Buggies around the island, a great way to see the sights and have some fun off-roading!
My personal sport of choice to play in Fuerteventura is golf. There are many 'serious' golf courses for those of a higher level but my favourite is the mini golf course at Barceló Hotel in El Castillo. It's a really fun course with tricky obstacles next to the beautiful sea. My top tip is to go later in the day near sunset as not only is the weather slightly cooler and makes for easier play, the golden sunset really looks beautiful on the course. There are also yoga retreats available which look, quite frankly, heavenly and are on my to-do list!
5) Head to the shops
Whether you want to pick up a magnet or other small keepsake from your holiday, or fancy cashing in on the duty free options and (cheaper than the UK) designer goodies, there are many places to shop in Fuerteventura.
From the larger shopping centres such as Las Rotondas in Puerto Del Rosario and Centro Comercial Atlantico in Caleta De Fuste to the weekend markets in Lajares where you can pick up handmade, crafted souvenirs, just a 20 minute drive from Corralejo, there really is something for everyone.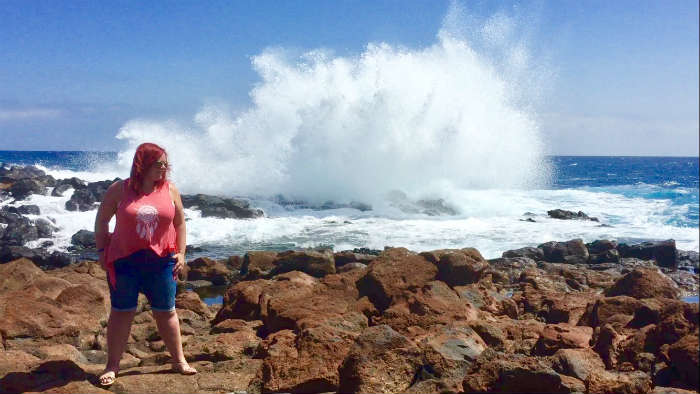 Do you have any top tips, must-sees and must-dos during a trip to Fuerteventura?
About the author…

"I've been blogging since 2003 and started my award-winning blog, She Who Bakes, in January 2013. What started as a little diary about teaching myself how to bake whilst dealing with depression and anxiety, has turned into a comprehensive recipe resource website."