Doing something different is a good way to keep your travel juices fresh and flowing, and what with the restrictions that have been in place over the last year or so, we're all due an exciting break to look forward to.
Staycations are widely tipped to be a popular choice for UK holidaymakers as we progress through 2021, and if that sounds like a bit of you, we think we've got some intriguing stays for you to take a look at and consider booking.
You may never have even thought of booking trips such as these five below, but here's why we really think you should!
1) The Channel Islands
Located south of the UK, the Channel Islands are a fabulous spot to get away from the hustle and bustle of your daily life and really relax on a staycation break. One of the most popular types of stay are glamping breaks, where the glamour really goes up a notch and you can lap up the luxury in a stunning setting.
Due to the geographical location, the islands can be warmer than other parts of England (perhaps only slightly, but every little helps!) so there's arguably no better place to catch some rays when it comes to UK holidays.
Known for being home to glorious beaches, visitors can often be found relaxing by the sea and sand, and even taking to the water for a spot of adrenaline-filled jet skiing.
2) The Jurassic Coast, Dorset
The quite incredible Jurassic Coast really is a sight to behold! Located on the English Channel coast of southern England, it is an official World Heritage Site that stretches around 96 miles from East Devon to Studland Bay in Dorset, and provides dreamy views aplenty upon a simply sublime setting.
In fact, it is England's only natural World Heritage Site and is known for the outstanding universal value of its rocks, fossils and landforms. Visitors can often be found fossil collecting or just chilling by the beach and staying in a variety of different accommodation types that includes cottages, lodges, camping, glamping and more.
Make sure you factor in a jaunt to Durdle Door, a natural limestone arch that has to be seen to be truly appreciated amidst all its glory.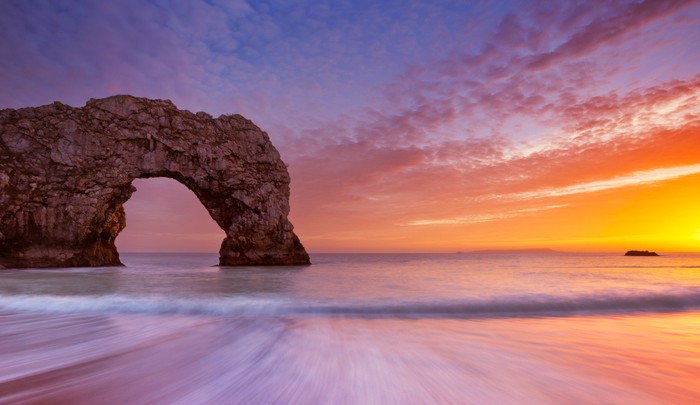 3) The Shetland Islands, Scotland
You may have considered the likes of Edinburgh for a UK city break in Scotland, but has a stay in the Shetland Islands ever crossed your mind before? Well, we think it certainly should, as there are no end of amazing things to see and do.
Made up of around 100 different islands and situated between mainland Scotland and Norway, you can feast your eyes upon a rich Viking heritage, some of the most dreamy landscapes the UK has to offer and seaside that comes complete with towering clifftops, pristine coastlines and clear blue sea.
Wildlife lovers are certainly catered for, as seabirds, seals, puffins, otters and orcas as well as, of course, Shetland ponies can be found in their numbers, so there really is something for everyone to enjoy - not forgetting the chance to get a glimpse of the wonderful Northern Lights!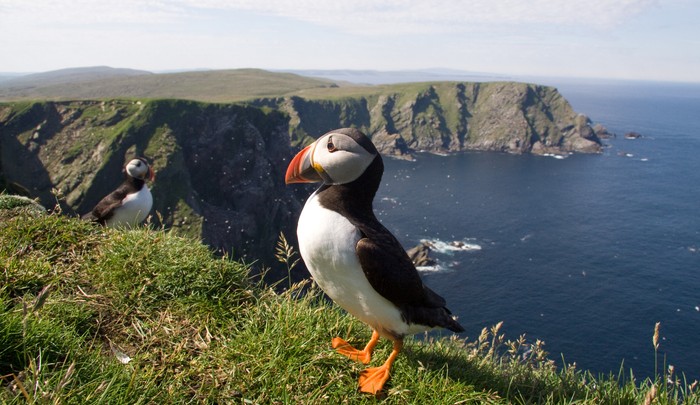 4) Cheddar, Somerset
This large village in Somerset provides the perfect setting for those that love exploring local areas famed for their welcoming and friendly residents as well as high inland cliffs and world-famous produce.
Yes, you guessed it, Cheddar gave its name to Cheddar cheese, and it has also been a centre for strawberry growing over the years. Cheddar Gorge meanwhile can be viewed from the public road that runs through the ravine, and visitors can also witness remarkable 360 degree views of Mendip Hills as well as an array of prehistoric findings including the Cheddar Man, Britain's oldest complete skeleton.
Explore the latest deals below and get your next break to Cheddar booked now – it's as 'cheesy' as that! Sorry, we couldn't resist…
5) Tenby & Pembrokshire, Wales
We're rounding things off with a look at the quaint harbour town and resort of Tenby in southwest Wales, widely known for its 13th century town walls and incredible stretches of supreme coastline, including the highly impressive Castle Beach.
The traditional Tenby experience entails a trip to the harbour where you can fish, enjoy a boat trip to Caldey Island or simply relax with a spot of people watching whilst unwinding by the sea. The summer months are best for this type of activity, and you'll often be rewarded with pleasant weather and great views of all that surrounds it.
Avid walkers need to combine their visit with a stroll around the Elegug Stacks, which is a 12 mile route that involves periods by the beach and along the cliffs for a truly incredible Pembrokshire experience – just make sure you take your camera as the photo-taking opportunities are plentiful!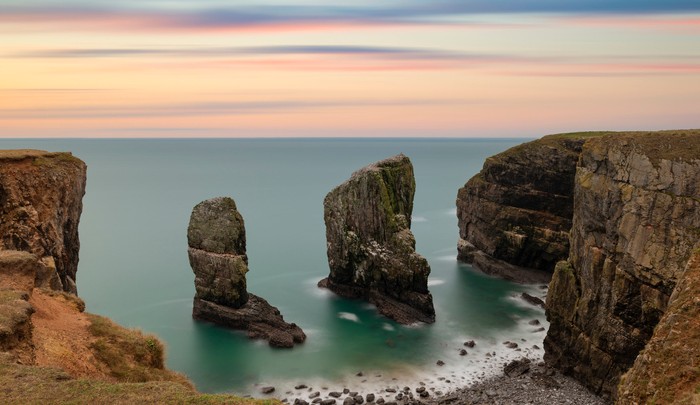 Would you consider booking any of these five intriguing UK breaks?