Airports are just airports, right? Well, while most of them are just your run of the mill airport, a starting point that gets you from A to B, there are some stand out airports that make the journey almost as exciting as the destination. From airport breweries for butterfly gardens, we've picked out some of the world's coolest airports that will make the start, or the end, of your holiday just as memorable as the holiday itself.
Munich Airport, Germany
For those of you out there who like a unique beer, or a little tipple before your flight, make sure you check out Airbrau, Munich Airport's very own micro-brewery. This bar, complete with its very own beer garden, has been open since 1999 and has 3 permanent beers, one of which is the "Jetstream" pils, available on tap. There are also 5 seasonal beers which change throughout the year, so if you're a frequent visitor to the airport, it's pretty much guaranteed there'll be a different pint or two for you to try before your flight.
Schipol Airport, Amsterdam
If you have a long layover at Schipol Airport, or even just a few hours to kill before your flight, then you certainly won't have time to get bored while you're waiting to board. If you're hungry, you can satisfy your sweet tooth cravings at Café Chocolat with chocolate blocks, cakes or tasty bite size chunks of cocoa. Alternatively, if you've got some spare change you need to use before going home, why not spend your last few Euros at the Holland Casino, or maybe even win a few! For a more chilled out time, you can relax at the spa where you can enjoy a massage or a hand or foot treatment before your flight.
Changi International Airport, Singapore
Consistently voted one of the best airports in the world, you could probably spend a good day at Changi International Airport and still not do all there is to do. The list of things to do here are endless, take a dip in the pool and jacuzzi in Terminal 1, walk through the cactus garden which hosts over 100 species of cactus, go and see the famous butterfly garden in Terminal 3 or catch up on the latest movies for free at the airport's cinema. If that's not enough, there's also the koi pond, and The Slide which is 12 metres high and is the world's tallest slide in an airport!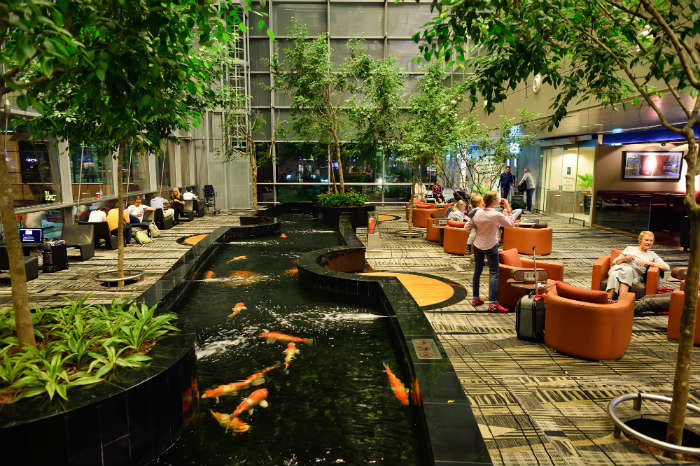 Zurich Airport, Switzerland
Plane spotters will love Switzerland's Zurich Airport. With two observation decks to choose from, you can be that close to the action you'll be able to see the pilots getting ready for take-off in the cockpit. Observation Deck B is the most popular one but if you're wanting to see more long haul flights, head to Deck B which is accessed via shuttle bus. If you have time, you can also explore the lush, green surroundings of Zurich Airport by hiring a bike or even inline skates so that you can make the most of the fresh Swiss air!
Vancouver Airport, Canada
Here's one for wildlife fans out there. Set against the mountainous backdrop of British Columbia, Vancouver Airport is home to a team of 16 wildlife experts who look after not one, but two aquariums at the airport. There are over 850 animals that are indigenous to British Columbia in one of the 114,000 litre aquariums and a jellyfish aquarium in the other. Now how's that for a unique airport feature?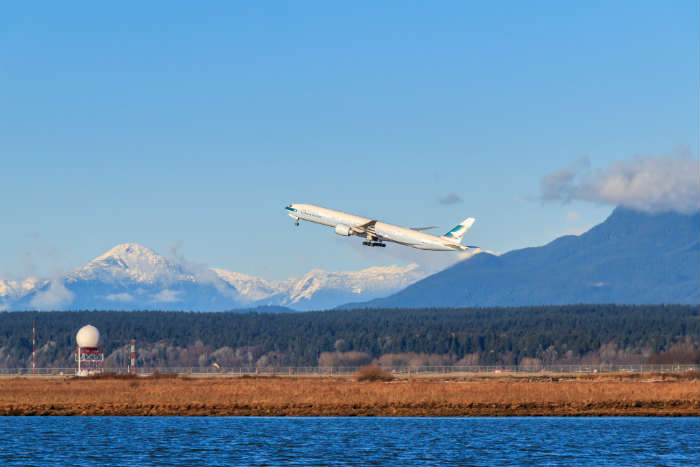 Volodymyr Kyrylyuk / Shutterstock.com
Have you been to any other cool airports before? Or maybe you've visited one of these airports on your travels? Let us know in the comments below!