The Caribbean nation of Cuba has, in recent years, started to become more and more popular as a holiday destination. With its white, postcard perfect beaches and colourful 1950's style cars dotted around the island, Cuba attracts those that want a beach holiday in paradise as well as those wanting to immerse themselves in the culture and history of this exciting country.
From the bright buildings and music filled streets of Havana to the chocolate laden culture of Baracoa, there are many places to visit in Cuba and if you're thinking of going on holiday to this destination, here is a pick of the best!
Varadero
If you're looking for a beach paradise where you can relax on the sand all day and enjoy classic Cuban mojitos until late at night, Varadero is the place to be. With 20km of dazzling white coastline, this resort is very popular as a daytrip from Havana but is also a great place to spend a week or two if you just want to soak up the sun and relax.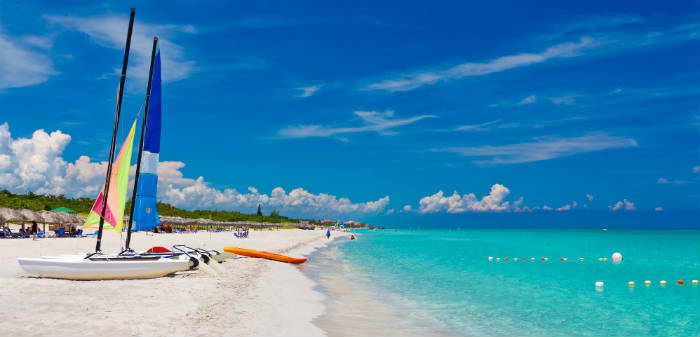 Havana
Havana, the capital of Cuba, is where you'll see all of the characteristics that make Cuba the attractive and intriguing island it is today. With pastel coloured buildings, cobbled lanes and retro 1950's cars lining the streets, Havana is a place that's practically frozen in time. There are also art galleries to visit, outdoor cafés in the Old Plaza and a Beer Museum if you want to discover how that delicious pint was made!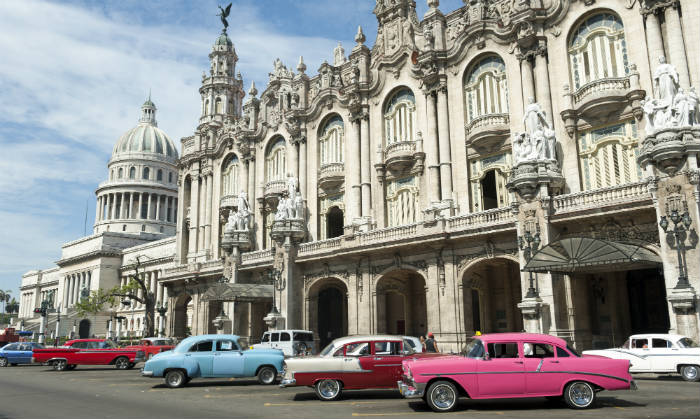 El Morro
Overlooking Havana's harbour, El Morro is a great place to watch a beautiful Cuban sunset over the Atlantic Ocean. El Morro is an old fortress sat on the coastline and in addition to the sun set, there is a cannon fired every evening at 9pm which is used to represent the closing of Havana's old city walls.
Baracoa
One of the most secluded parts of Cuba is steadily becoming a popular place on holidaymaker's radars. With a culture centred on cacao, Baracoa is known as Cuba's capital of chocolate and is accessible from Havana by bus – although visitors will have to check timetables before venturing out to chocolate heaven!
Trinidad
One of the oldest parts of Cuba, Trinidad was founded in 1504 and definitely has a more local feel than other parts of Cuba with its rooftop restaurants that serve delicious homemade food from family run restaurants. It may look like the land that time forgot but that doesn't mean this place doesn't have a charm that will stay in your holiday memories for a long time to come.