The recent weeks and months have left travel enthusiasts everywhere longing for that next holiday, but have you decided where your next one will be yet?
News of various borders reopening across the globe was music to the ears of tourists looking for a magical break abroad, and nothing screams magic quite like a trip to Disneyland® Paris! With the Disney® Parks opened up again, we've picked out five reasons why a fun-filled Disneyland Paris getaway should be top of your list.
1) Add some magic back into your life
Experience moments the whole family can enjoy with some of your favourite Characters such as Mickey, his friends, Star Wars™ legends, Marvel Super Heroes and Pixar pals who look forward to selfies and spending time with your loved ones in new, unexpected ways.
Thrill seekers can enjoy a whole host of attractions, from the mysterious jungle ruins on Indiana Jones™ and the Temple of Peril to launching into a galaxy far, far away on Star Wars™ Hyperspace Mountain.
There's loads to do for the little ones too, in the heart of Disneyland® Park you'll find Fantasyland, where the pages of your favourite Disney fairytale come to life! Plus, you might also experience exciting and unexpected surprises along the way, so make sure to have your cameras at the ready.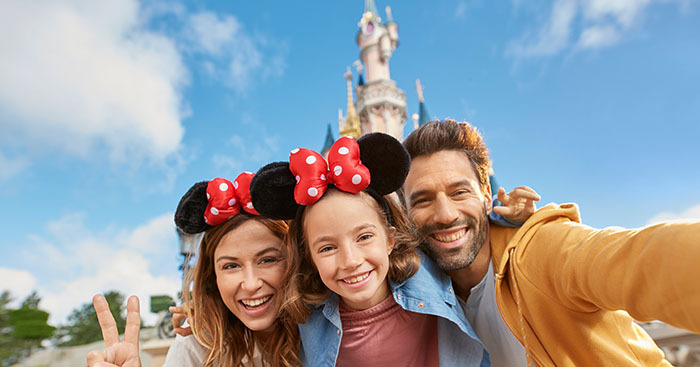 2) Take advantage of the value added by Magic Breaks
We've been in touch with our friends at MagicBreaks, who are experts in helping you find the Disneyland® Paris holiday you deserve, and they offer amazing value on all self-drive bookings.
This includes a free MagicBreaks food travel hamper from Fortnum and Mason on all self-drive holidays to help keep the tummies full on a journey across the channel. Plus, with MagicBreaks FlexiDeals any new bookings can be cancelled up to 7 days before travel and receive a full refund.
You'll also benefit from the below with each booking:
20% off Food at Planet Hollywood®
15% off Food and Drink at Earl of Sandwich®
A magical call from Mickey Mouse to announce your stay
Remember, if you book your Disneyland Paris trip in advance with MagicBreaks, you'll also be able to pay for your trip in instalments, making it even more affordable!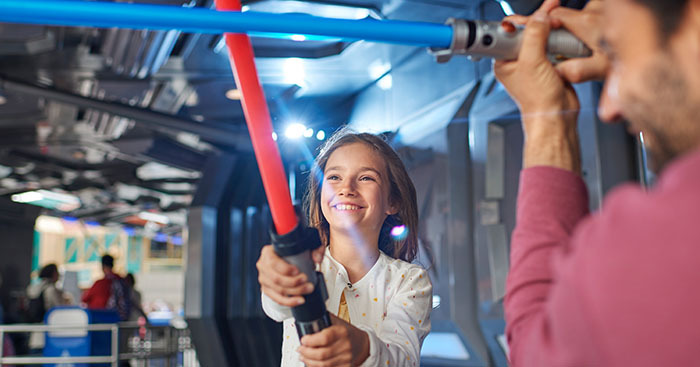 3) Advanced health and safety measures at Disneyland Paris
A concern for some when it comes to travel at the moment is ensuring health and safety, though rest assured there are a high number of procedures in place at Disneyland Paris.
There is easy access to handwashing and hand sanitisation facilities as well as end of day sanitation protocols whilst enhanced procedures in high-touch areas are also a priority.
4) It's super-easy to get to
Located just the other side of the Channel Tunnel, France is very easily accessible from the UK via air or car. You can fly to Paris in around an hour from many British airports, cutting down the travel time and allowing you to enjoy more of the magic Disneyland Paris brings, or you can hop in your own car and venture down to Folkestone to take the Channel Tunnel to Calais in just 35 minutes. From here it's a 2 hour 30 minute drive to the heart of the magic!
For these reasons, it's perhaps the easiest non-UK country to get to for British holidaymakers, allowing you to focus solely on the enjoyment and memories that lie in store and leave the stresses of daily life firmly at home.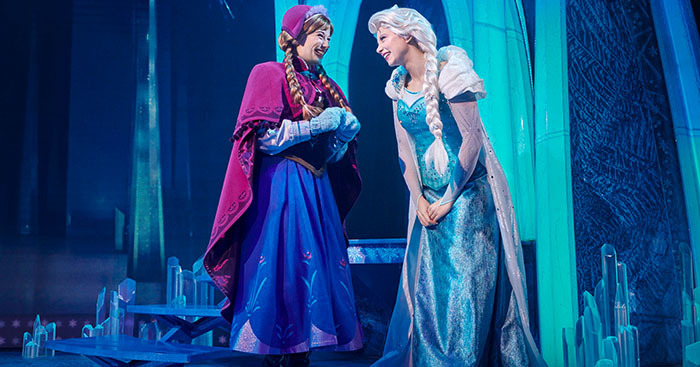 5) Enjoy your break in style at Disney's Newport Bay Club
So you've decided a Disneyland Paris break is on the cards and now need to choose where to stay, and if you're anything like us you'll be dreaming of being able to check in at the amazing Disney® Hotel - Disney's Newport Bay Club. This luxurious accommodation will have you living like royalty, with quality and service no less than the very best.
Situated a short walk away from the Disney Parks, it means you're able to pop over to the Disney Parks as easily as you please, not forgetting you'll also have the chance to take a dip in the swimming pool after a long day filled with fun, experiencing all of the attractions.
There are a range of dining options, with something to suit all taste buds, from Cape Cod's Mediterranean cuisine, to delicious dishes from land and sea at Yacht Club and a nautical themed bar at Captain's Quarters.
So there you have it, five fantastic reasons why you should book a magical trip to Disneyland Paris with MagicBreaks! Remember that when doing so, you'll be booking with an extremely trustworthy brand who hold a fantastic 4.6/5 rating on Trustpilot so you can book in confidence knowing that you are in very good hands. Their brilliant service and great deals will have you wanting to keep going back for more!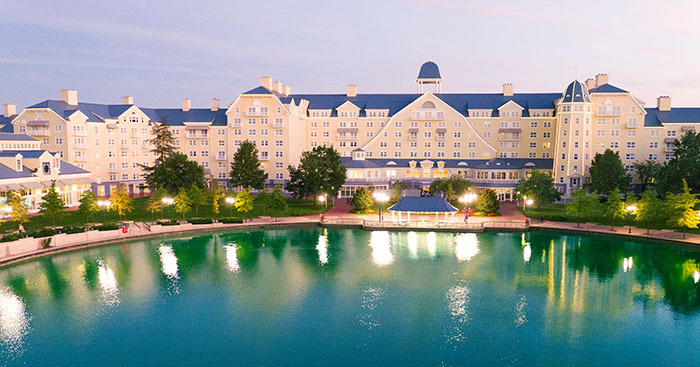 ©Disney © & TM 2020 Lucasfilm Ltd