If you're on the lookout for more travel inspiration and a way of letting your mind take a load off, there's never been a better way to do this than getting stuck into a decent video game. You might be a novice, you could be a pro with incredible muscle memory, speed and skill or perhaps you're just looking for a bit of escapism, so we've included a round up of mobile games that will give you that feeling of travel, exploration and creativity.
There's everything from racers, flight simulators to text based role playing games, so whether you're on android or IOS there's a little something for everyone.
80 days - IOS/Android
Based on the Jules Verne novel, this 2014 BAFTA nominated gem has you playing the role of Passepartot, the devoted French manservant of one Phileas Fogg. You'll have to unlock interesting stories set in a steampunk backdrop, that in turn allows you to travel new routes to distant destinations.
You'll embark on your journeys in unusual but inventive vehicles like a crystal powered mechanical elephant! Albeit quite short with a rough play through time of three hours and being mainly text based, this game will give you enough story to come back for various playthroughs to new places you may not have discovered.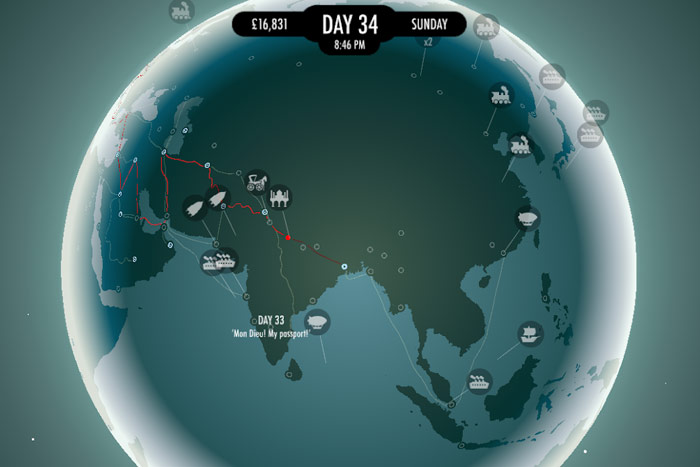 Mario Kart Tour - IOS/Android
Everyone's favourite plumber is back with this slick mobile racer! The difference this time is that you're racing around tracks that are inspired by real world places and all from the power of your mobile device. The game is free to play and does contain microtransactions, however there's nothing stopping you from joining in on the fun as often as you like.
You can also use the multiplayer opition so you can enjoy with your friends or other users online.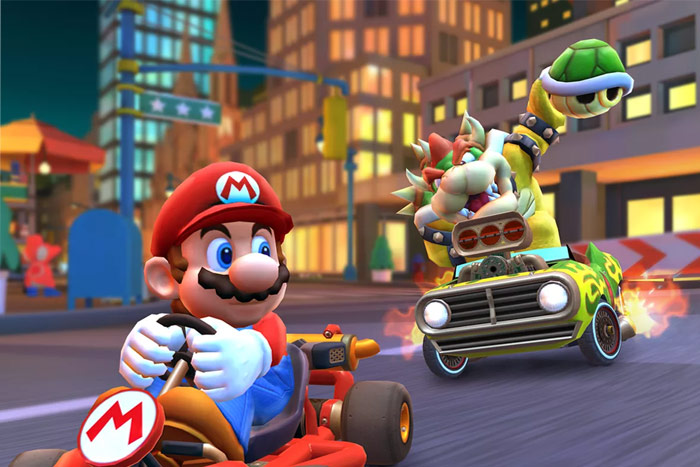 X-Plane Flight Simulator - IOS/Android
Ever wanted to get a better understanding of how to fly an actual aircraft? Amazingly you now can just from the comfort of your armchair and mobile phone. This industry-approved flight sim that comes with the tagline 'It's not a game, it's a flight simulator' boasts over 37,000 airports all around the world and over 11,500 fully 3D airports and aircraft.
With a mountain of content, this simulation is bound to keep you entertained for hours. The game has some funky motion based controls which are really fun to use. The title is free to play, however there's in game purchases if you're wanting to fly different aircraft. Get ready for takeoff, you'll be soaring to new destinations in no time.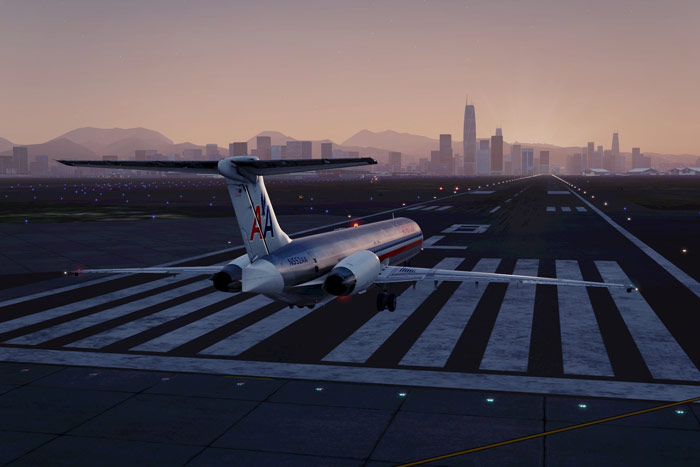 Airlines Manager - Tycoon 2020 - IOS/Android
Ever wondered what it would take to be the bigshot owner of an airline? Here's your chance to follow in the footsteps of all those business tycoons that have created household brands across the globe. In this highly rated strategy game you'll have to get to grips with managing the stats of your airline, down to how much you charge for airfares, how many of your seats are allocated to business class and fundamentally expanding your airline empire by employing staff and purchasing new and better aircraft.
The title is free to play however it does contain microtransactions which are mainly to speed up the processes which is similar to many other games in this category. What are you waiting for, download the game and start your airline business!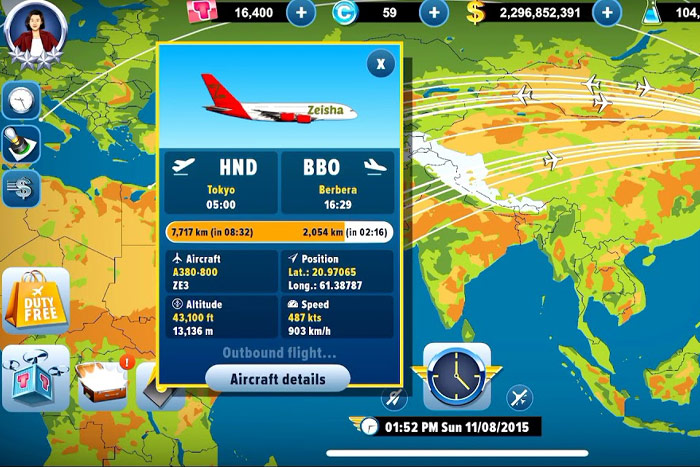 Tropico - IOS/Android
Ever played a city builder before? Here's one with the subtle difference, you play the role of an autocratic dictator out in a fictitious Caribbean island. Your main task is to develop and build your own country from the ground up, whether this be its tourism sector, its engineering and food production right down to the political agenda and policies upon which you wish to rule.
The game has been a long standing favourite within the gaming community as this is essentially a port from the pc and console versions. The game is the most expensive on our list at £11.99, however the game is rich in content and will enable you to have multiple playthroughs with endless hours of gameplay to keep you entertained. All hail El Presidente!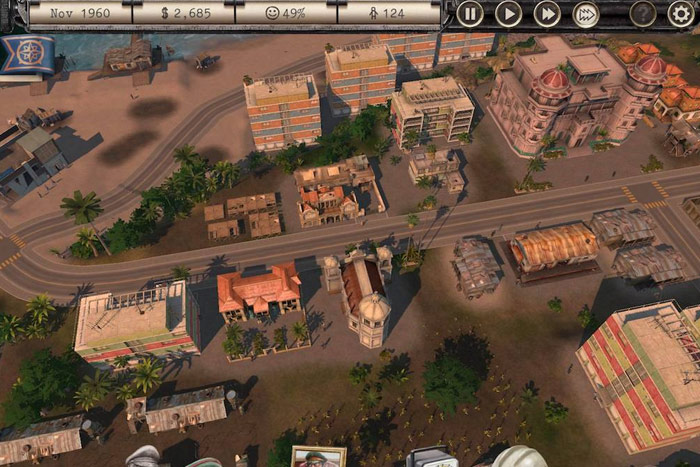 Will you be trying out any of these travel-themed mobile games? Drop us a tweet at @icelollyholiday & let us know!