One of the most exciting aspects of going on holiday is being able to explore an unfamiliar place. However, using public transport, paying for countless taxi journeys and walking for miles can get old fast. This is especially true if you're used to having your own car at home.
So, if you're looking to add an extra dash of freedom to your adventures abroad, why not hire a car while you're away? If it's something you're considering, here are our top tips that'll ensure you have the best experience possible.
Book in advance
In order to get the most affordable deal, you'll want to arrange everything in advance. The sooner you do this the better, because prices are likely to rise quite significantly as your departure date approaches. Booking in advance will also give you time to read any necessary terms and conditions, as well as consider any additional charges you might face. Different hire companies have their own rental policies and you want to be sure there are no hidden costs for things like cleaning, servicing or refuelling.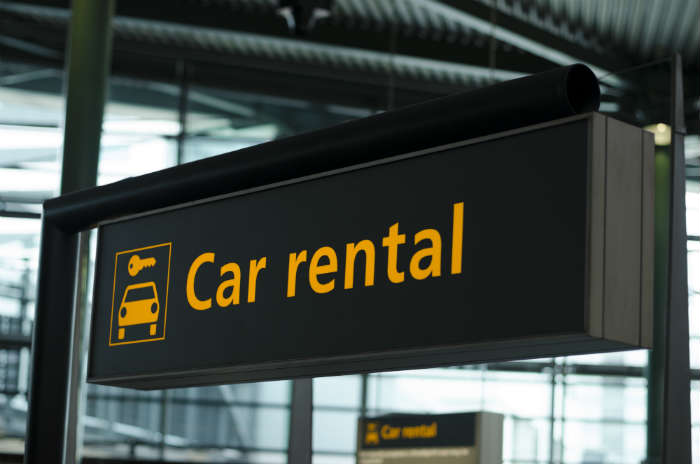 Research the driving laws abroad
Each country comes with its own driving laws and, regardless of how bizarre some of them might seem, they must be adhered to. A common concern is the fact that many countries require you to drive on the right-hand side of the road. So, if this is something you're particularly worried about, Lookers has a guide to driving on the 'wrong' side of the road that will put your mind at ease.

There are other things you need to consider, though. For example, in France you're required to carry a breathalyser in your car. Also, if you wear glasses and are planning to drive through Spain, you must have a spare pair with you in the vehicle at all times. During certain seasons it's illegal to drive in Germany without winter tyres and it's against the law to pick up hitchhikers in Russia. Additionally, it's illegal to drive a dirty vehicle in Belarus, so you must keep your vehicle clean if your journey takes you that way.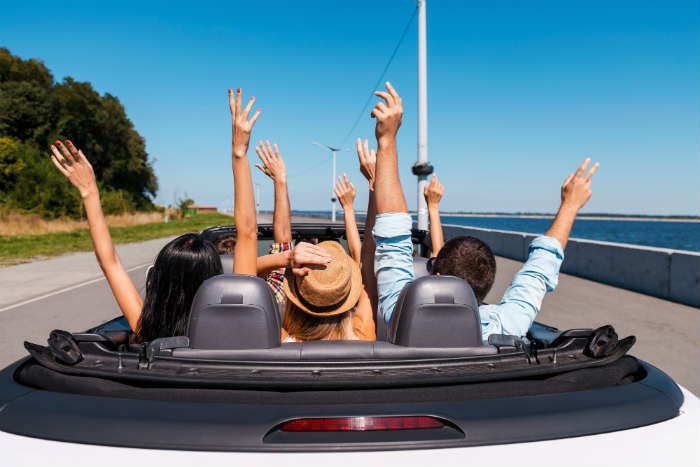 If you want an idea of all the driving regulations you'll have to abide by, The AA has a country-by-country run-down of driving laws that can help you out.
Plan your journeys
You should always try to plan your journeys when exploring an unfamiliar place, but this is especially important when driving abroad. You want to avoid getting lost or having to pay toll costs that you aren't prepared for, so map out your route in advance whenever possible.
It's also a good idea to take a satnav in case something goes wrong or you change your plans. It'll save you a lot of time, stress and potentially expensive fuel.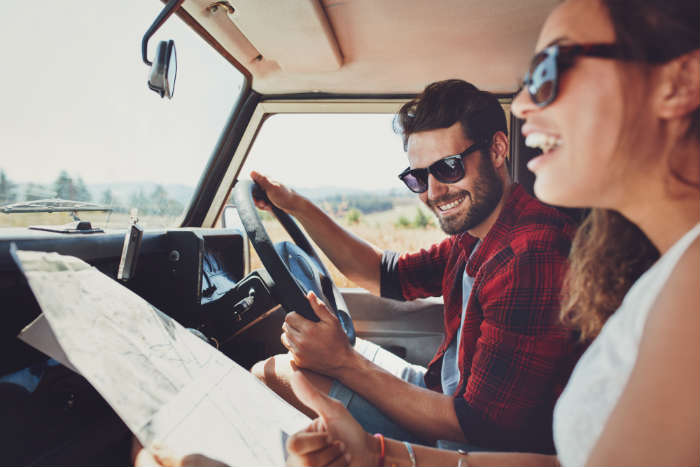 Make sure you take the right documentation
To rent a car abroad you'll need your Great Britain or Northern Ireland photocard drivers licence. You should also print your own driving licence record from the DVLA's website and obtain a code from its 'share driving licence' service. This code is valid for 21 days and will give a car hire company one-off access to your online record so they can verify the printed copy. You should also check with the hire company before you travel abroad to see whether they require anything else.
Know what to do if you're involved in an accident
If you respect a country's driving laws and stay alert, it's very unlikely you'll be involved in a driving accident abroad. However, it's best to have a plan in place as a precaution.
While the process will usually be quite similar to the one you'd follow at home, you might come up against some extra complications and difficulties. According to Citizens Advice, there are a number of things you can do to make things as straight-forward as possible.

At the scene of the crash, make notes of what happened and take photos that include the other vehicles' number plates as well as their positions. You should exchange insurance details with those involved, take the names and addresses of any witnesses and ensure you don't claim liability.
Make sure the police are called and request a copy of their report. If there is a language barrier, ask for an interpreter. If you're driving in Europe you may receive a European Accident Statement, which will give an agreed statement of the facts surrounding the incident and help with any insurance claims.
You should always report an accident — no matter how minor — to your car hire service and never have a car repaired without getting the company's approval first.


If you follow all of our guidelines, your car hire experience is sure to go smoothly and you'll have a lot more freedom. So, what are you waiting for? Hire a car on your next holiday and explore your destination! Do you have any more tips?