Spending Christmas abroad can be a lot of fun. You can explore local traditions, enjoy a different climate, and shake up the way you usually celebrate. However, there are some things you need to consider when it comes to presents, decorations, and enjoying your annual festive dinner.
To ensure you're prepared, we've put together five top tips for spending Xmas outside of the UK, so read on to learn everything you need to know.
Decide when to have your present-opening ceremony
You have three options when it comes to how you're going to source your presents and when you should open them. You could take all of your gifts in your suitcase, buy them while abroad, or have a present-opening ceremony at home before you go.
These solutions all have their pros and cons. For example, if you take your presents in your suitcase, these will take up a significant chunk of your baggage allowance during both your outward and return journeys. But, you won't have the stress of having to buy everything in a rush once you arrive at your destination.
Buying presents while on holiday will free up some of your luggage allowance, although only on the way to your destination and gifts bought abroad could make more meaningful mementos. Having said that, you might not always be able to find what you're looking for, and presents that are affordable in the UK may be more expensive in the country you're visiting.
Finally, opening your presents at home before you go would almost give your family two Christmases, but it might steal some of the sparkle from the celebration you have abroad.
There's a lot to consider, but you're sure to find an option that suits your family best.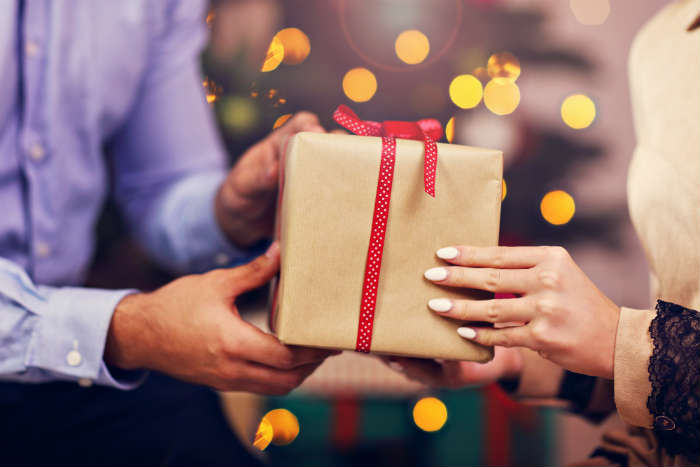 Consider taking Christmas decorations with you
If you want your holiday accommodation to feel as festive as possible on Christmas Day, you're going to need some decorations. Depending on where you're travelling to, you might find that these are difficult or even impossible to come by. So, if adding some Yuletide cheer to your apartment or hotel room is incredibly important to you, bringing some bits and bobs along might be the best course of action.
Of course, you won't want your decorations to take up all of the room in your suitcase, so you'll need to pack smart. If you don't want to go without a Christmas tree over the festive season, Wyevale Garden Centres offers a selection of smaller artificial Christmas trees up to 4ft tall. Many of them come with lights, which will give you more luggage room, as well as less work to do when you arrive at your destination.
When it comes to choosing your baubles, it's best to forego traditional glass and plastic ornaments, as these are bulky and breakable. Instead, opt for fabric designs that are easier to transport. Swapping tinsel for ribbons will help you to save space, too.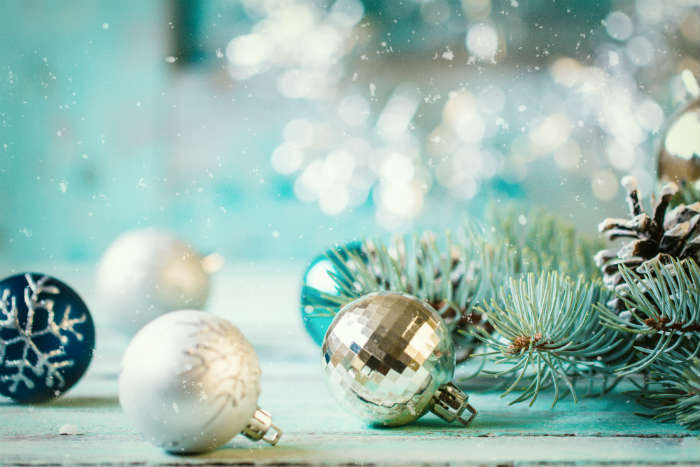 Organise your Christmas dinner before you go
Even if you're staying in an apartment with a fully equipped kitchen, you'll likely find it difficult to cook a traditional Christmas dinner. You won't have the equipment or utensils you're used to, and you could be dealing with unfamiliar ingredients. So, if having a celebratory lunch on Christmas Day is important to you, it's perhaps best to find a restaurant that will cater for your needs before you even leave home.
Your best bet is to book a table at a nearby establishment because, even in places where Christmas isn't officially celebrated, it's still one of the busiest times of year. You're likely to find that most places will offer a Christmassy menu, but with a local twist.
Explore local festive traditions
The country you're visiting is likely to have its own Christmas traditions. So, if possible, immerse yourself in the local culture by exploring these.
If you're interested in learning more about Christmas traditions and celebrations around the world, Why Christmas is a great resource. You can use it to check how the residents of the country you're visiting tend to celebrate the festive season. This will allow you to prepare, and maybe even decide which customs you would like to adopt this year.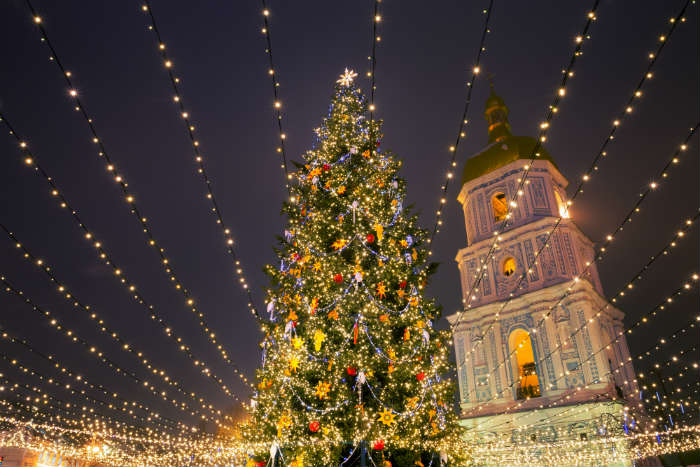 Make time for a video call on Christmas Day
While we're sure you'll have an amazing time abroad this Christmas, there'll be people back at home who are going to miss you. So, why not make your celebrations extra-special by scheduling a long-distance video call with your loved ones?
When deciding at which hour to call your friends and family, take any time differences into account. It might be best to schedule your call later in the day, as everyone will already have opened all of their presents, finished cooking, and enjoyed their lunch. Although, if you're part of a family that loves a nap after Christmas dinner, earlier might be best!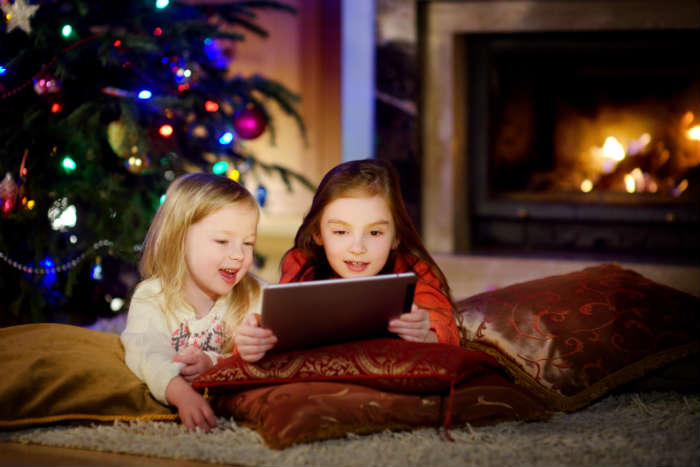 Spending Christmas abroad can be a lot of fun, but there are some things you need to consider. Making certain decisions in advance, such as when to open your presents and where to eat, will take a load off your mind.
Don't forget to share a video call with your friends and family to let them know you're thinking about them — it's a great way to make sure the occasion is extra-special.