Las Vegas is infamous as an adult playground, incomparable to any other city around the world. Standing alone in the middle of a desert, it really does feel like its own world, like what happens in Vegas really will stay in Vegas! From the luxurious hotels to the extravagant casinos, a holiday in Las Vegas is an almost surreal experience that you won't forget in a hurry – here are 5 of the things you can't miss on your visit.
Take a gamble
Las Vegas is the casino capital of the world, so even if you're not a regular gambler it would be rude not to have a cheeky flutter! There are countless casinos along the Strip and every hotel has its own; which is best is down to personal preference but some of the most popular are Caesars Palace for its choice of games, MGM Grand for its size and Casino Royal for its low starting bets. The worst-kept secret in Vegas is that if you want to drink on the cheap you should head to the casinos – it doesn't matter what game you're on or how much you're spending, as long as you're gambling you'll get free drinks. Just remember to tip your waitress $1 a drink, and don't get reckless with your bets!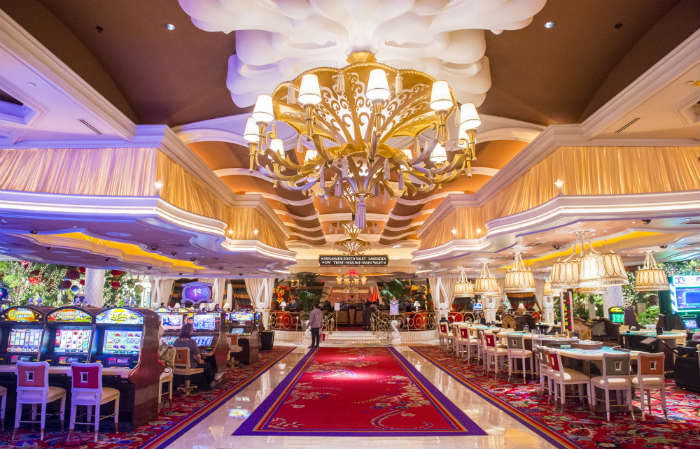 Image credit: Kobby Dagan / Shutterstock.com
Visit the hotels
Las Vegas doesn't have landmarks as such; instead the must-see sights are the hotels! The hotels on the Strip are much more than places to lay your head, they're wonderlands of extravagant décor and exciting features on such a huge scale you almost forget you're inside a building. The themed hotels go all out to look the part – the Venetian has a painted sky-like ceiling and a real canal with gondolas ferrying people along it, Mirage has a volcano out front that 'erupts' every night, and the huge black pyramid of Luxor has a reproduction of the Sphinx sat outside. Some of the most popular attractions are the nightly fountain show at Bellagio and the rollercoaster inside New York New York.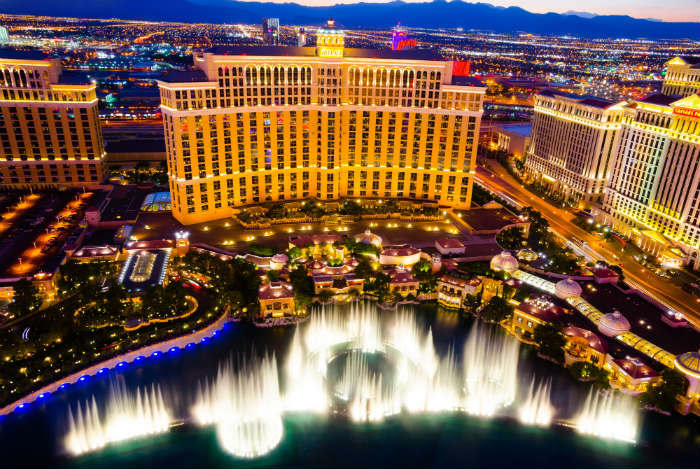 Image credit: Andrew Zarivny / Shutterstock.com
Catch a show
The entertainment offerings in Vegas are among the best in the world, with a range of shows to suit all audiences! They've played host to big names like Cher, Elton John, Prince and Elvis, and in 2016 Britney Spears, Jennifer Lopez and Celine Dion all have residencies at one of the hotels. If music isn't your thing, get tickets to the breathtaking Cirque de Soleil, be entertained by the Blue Man Group, or attempt to solve the magic tricks of Penn & Teller. Even the kids don't get forgotten – during the day they can watch clown and acrobat shows at Circus Circus, the Fall of Atlantis at Caesars Palace or Merlin battling a fire-breathing dragon at Excalibur, all for free!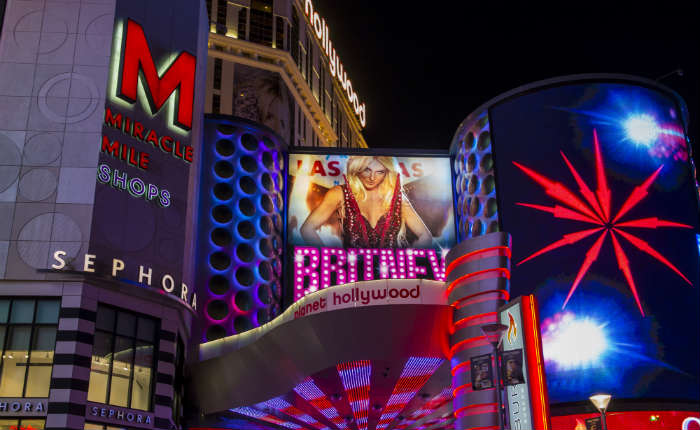 Image credit: Kobby Dagan / Shutterstock.com
Binge on breakfast
The buffet breakfasts at the hotels are the stuff of legend! Most offer a fixed price for all-you-can-eat; it's not cheap but if you take your time and work through several courses you'll definitely get your money's worth! You'll find everything you could possibly imagine eating for breakfast and more – fruit salads, cooked meats, cereals and pastries, pancakes and omelettes cooked to order… the list goes on and on! Some of the best breakfasts can be found at The Wynn, an upmarket experience which was voted Las Vegas' best buffet breakfast and Le Village in the Paris hotel, where 5 regions of France are represented at buffet stations in a quaint French village setting.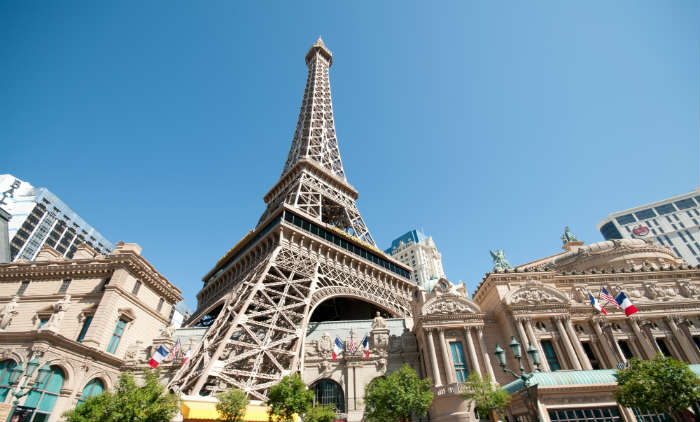 Take a break from the strip
Las Vegas is such a whirlwind of activity it can be a relief to escape the city for a day, and why would you not when one of the Seven Wonders of the Natural World is so close! Book a bus tour and head out east across a state line into Arizona to see the Grand Canyon – its pure enormity really has to be seen to be believed. When choosing a tour, look out for a stop at the South Rim, Skywalk, or both – these are considered to be the Canyon's best viewing spots. However if you're on a bucket list trip and can afford to splurge, the ultimate way to see the Grand Canyon is by helicopter, admiring the views from above before landing in the canyon for a short hike and the most memorable picnic of your life.