Have you ever heard the saying, 'it's not the destination, it's the journey'? For the most part, we're of the opinion that the destination is definitely better than the journey – who has ever enjoyed their cramped, dull flight more than their week on the beach? However if you're getting from A to B on a gondola or dog sled, we can see how the journey could be made a lot more interesting! Forget the bus; this is how you could be getting around on your next holiday…
Gondola rides may be regarded as a tourist indulgence, but what an indulgence! The sight of gondolas gliding up and down the Grand Canal is the defining image of Venice, and a relaxing ride one of the must-do activities if you want to splurge in Venice. You'll get the most out of it if you think of it as more of a mini-cruise than a way to get from one place to another; practical journeys can be made for a fraction of the cost on a water bus, or even on foot! This is a time to sit back, relax, and take photos as you're transported along the waterways of Venice's most beautiful streets.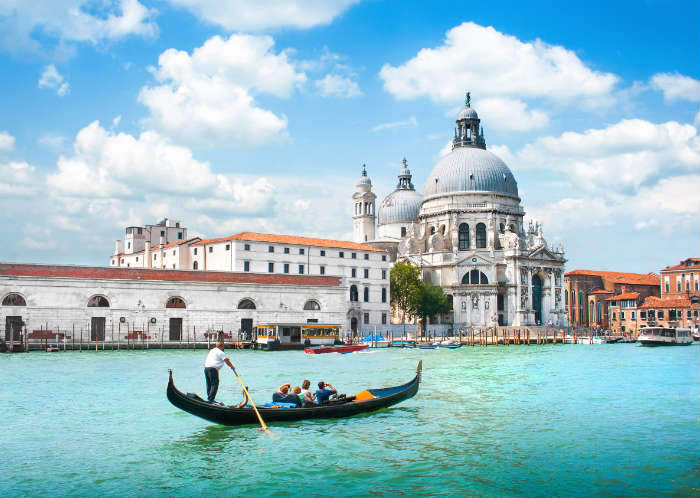 Vintage Trams, Lisbon
Lisbon has a network of bright yellow trams that follow various routes up and down the city's steep hills. There are several routes, but Tram 28 is the most popular tourist route due to the fact that it passes through Lisbon's best central districts and stops at several major landmarks including Lisbon Cathedral, the Castle of St George and the Estrela Basilica. It also stops close to the Portas do Sol viewpoint and Feira da Ladra, Lisbon's famous flea market. A single ticket costs €2.85 at time of writing, but if you're going to be hopping on and off the trams a €6 day ticket is much better value for money, and can also be used on the buses, metros and funicular!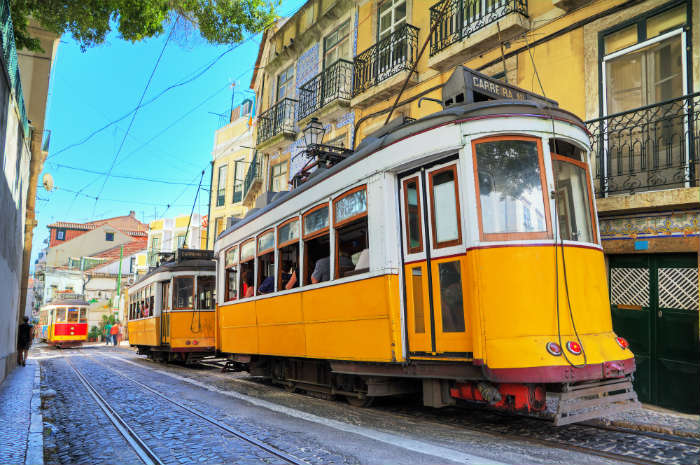 Bullet Train, Japan
There's only one way to travel in style in Japan, and that's by Shinkansen bullet train! These high-speed trains can reach 200mph, carrying travellers between Japan's major cities in record time. For example, a standard coach from Tokyo to Kyoto will take at least 6 hours, while the bullet train can get you there in 2 hours 20 minutes. Of course you pay for this kind of convenience – often 3 times as much as a bus or local train – but apart from being fast they're comfortable, clean and incredibly punctual; the average 'delay' is just 30 seconds.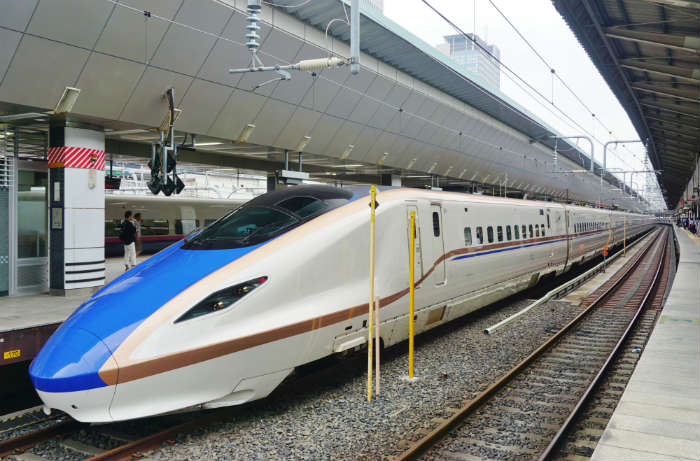 Image credit: EQRoy / Shutterstock.com
Head to Funchal in Madeira for one of the most exhilarating rides of your life! After taking a modern cable car to the top of the hill by the Nossa Senhora do Monte church, visitors can make their way back down to Funchal city centre in a small wicker toboggan on wooden runners. The toboggans are steered by two expert 'carreiros' who dress all in white and control the speed just by using their rubber-soled shoes as brakes. Toboggans have been used to make the fast descent from Monte to Funchal since the late 1800s, this unforgettable experience is truly a piece of Madeiran history!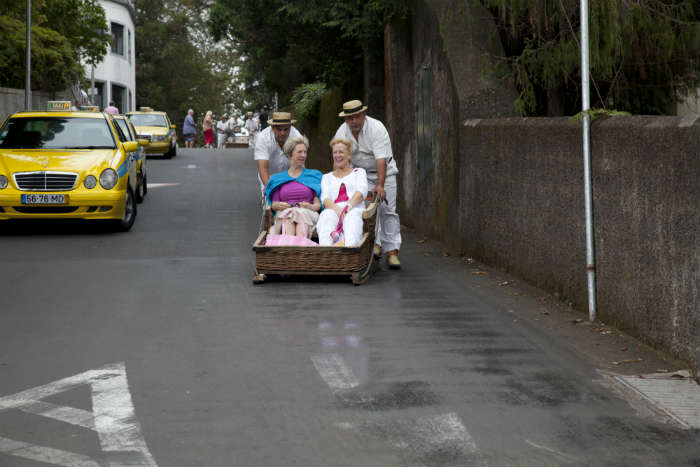 Image credit: Rappholdt / Shutterstock.com
The chaotic and regularly gridlocked city of Bangkok has made huge efforts to develop alternative ways for people to get around the city, including the Skytrain and MRT underground, but the tuk-tuk remains the transport of choice for many adventurers! Although taxis are usually cheaper, these famous motorised rickshaws have great novelty value for visitors, and there's nothing more exhilarating than zooming through the busy streets of Bangkok, holding on for dear life! To avoid huge expense, stick to short distances, be clear about exactly where you want to go, and have a fun haggle with the driver to knock the price down.
Image credit: TOMPOST / Shutterstock.com
When you're enjoying a snow-covered holiday in the chilly territories of Scandinavia or Iceland, nothing is quite as incredible as a husky sled tour. Not only do you get to spend a day with a team of adorable dogs, you get to tour the beautiful countryside with them, and maybe even learn to drive a sled yourself. Huskies don't need roads, so you can venture out into the wilderness and explore pure, untouched nature. This is a particularly magical experience for kids, when paired with a week in Lapland with Santa.