There's something wonderfully bliss about picking out a perfect spot by the beach or pool and getting your head into a real page-turner of a book when on holiday. What with all those daily life stresses left firmly at home, there isn't a better time to flick through a gripping mystery, a personable autobiography or suspense-filled thriller that's simply too good to put down.
That's why we've rounded-up some of the best publications which have all been or are due to be released this year and will be a welcome addition to your 2019 getaway.
I Owe You One, Sophie Kinsella
Released: 7th February 2019
ISBN: 9780593079928
Listed as a Sunday Times Bestseller, this enticing standalone from English author Sophie Kinsella involves the story of an IOU way different to the norm that will keep you interested deep into your third, fourth, fifth and sixth cocktail of the day.
Lead character Fixie Carr becomes embroiled in a series of 'I owe you' favours with a handsome stranger she met by chance in a coffee shop, but when things get out of hand, does she have the nerve to sort things out herself once and for all?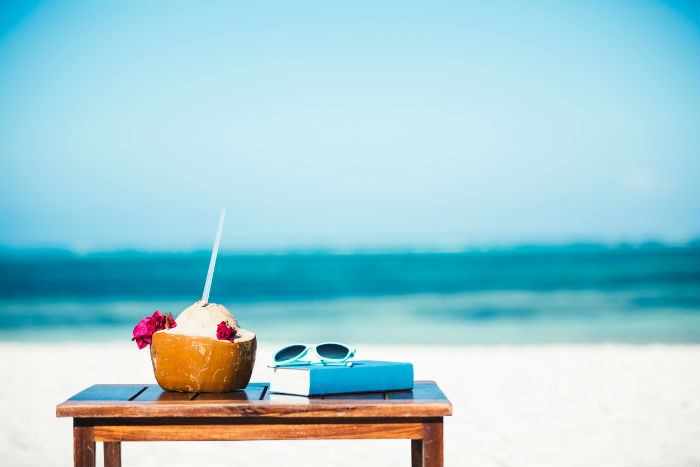 Underland, Robert Macfarlane
Released: 2nd May 2019
ISBN: 9780241143803
A book set in the chill of Greenland's glaciers, it's the perfect combination for those hot afternoons sat soaking up some sun and centres around a deep-time delve into earth's past and future.
Ideal for travel enthusiasts, Robert Macfarlane's latest publication is global in its geography, with The Irish Times commenting that it puts a different spin on reading as we know it; 'really a new genre entirely'.
Big Sky, Kate Atkinson
Released: 18th June 2019
ISBN: 9780857526106
In the fifth instalment of Kate Atkinson's novels about ex-military man and now private investigator Jackson Brodie, the character has relocated to a small village by the sea in North Yorkshire, not far from icelolly.com's Leeds city centre HQ.
A more sinister truth lies behind the picturesque setting initially portrayed when a chance encounter with a desperate man results in Jackson crossing paths with someone from his past, and the ensuing intersection of old secrets and new lies. Definitely one for the summer must-read list.
The Turn Of The Key, Ruth Ware
Released: 8th August 2019
ISBN: 9781787300439
This upcoming psychological thriller from Sunday Times and New York Times bestseller Ruth Ware will keep you turning pages so rapidly that you won't need to whack out your personalised fan for a little breeze.
A live-in nanny position with a lucrative salary becomes available for the main character, but all isn't as it seems. What ensues is a series of mistakes, accusations and questions when a child ends up dead.
Mary Berry's Quick Cooking
Released: 21st February 2019
ISBN: 9781785943898
What better way to get yourself in the mood for tasting delicious local delicacies around the world than your very own quick and easy cookbook? Mary Berry ties this recent release in with her hit TV series which shows being in a rush will never again be an excuse for short cuts in the kitchen.
Featuring more than 120 tasty recipes and numerous tips for stress-free cooking, find out how easy it is to sample a slice of different destinations across the globe in just a few simple steps.
Daisy Jones & The Six, Taylor Jenkins Reid
Released: 7th March 2019
ISBN: 9781473559707
Quite simply a must-read – the potential impact of this book has been selected as one to watch in 2019 by a string of magazine and news outlets. The story focuses on a band whose success and popularity was humongous, before a decision was made to split, though nobody knew why. Until now.
Luck runs out and everybody begins to remember the truth differently as it becomes hard for the key protagonists to figure out where the sound stops and the feelings begin.
Are any of these books on your 2019 holiday reading list? Or perhaps you have others to add to the mix? Tweet @icelollyholiday!