Spring is just around the corner, and we're already getting excited about being able to spend our lunch hours outside! An urban park is a great asset to any city break – it's somewhere to take a break when your feet start to ache, somewhere to eat a picnic lunch instead of overspending on a sit-down meal, and somewhere to people-watch and really pick up on the atmosphere of a city. Here are some of our favourite city parks…
Like many of the buildings in Barcelona, Park Güell was designed by quirky architect Antoni Gaudi and is therefore far from your average park. It's a wonderland for children and adults alike, with colourful statues, mosaic benches and even a building that looks like a gingerbread house. The area of the park with the best viewpoints is now only accessible for a fee, but this has made it much less busy for those who choose to enter and the price is very reasonable.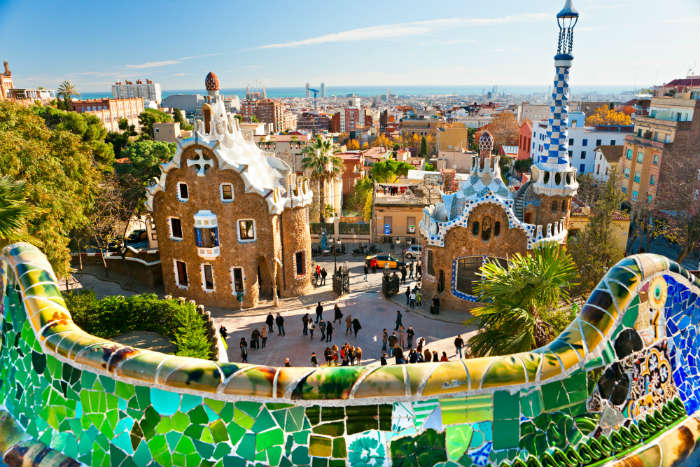 It's impossible to go to New York and not encounter Central Park – 2.5 miles long and half a mile cross, it sits right in the middle of Manhattan and runs from 59th Street all the way to 110th Street. You'll easily get lost on the winding pathways but this isn't a bad thing as your wanderings will always reveal new surprises. Among the most famous sights to watch out for are the Alice in Wonderland statue, Gapstow Bridge and Belvedere Castle. Watch out for joggers, horse riders and rollerbladers; Central Park is every Manhattanite's playground.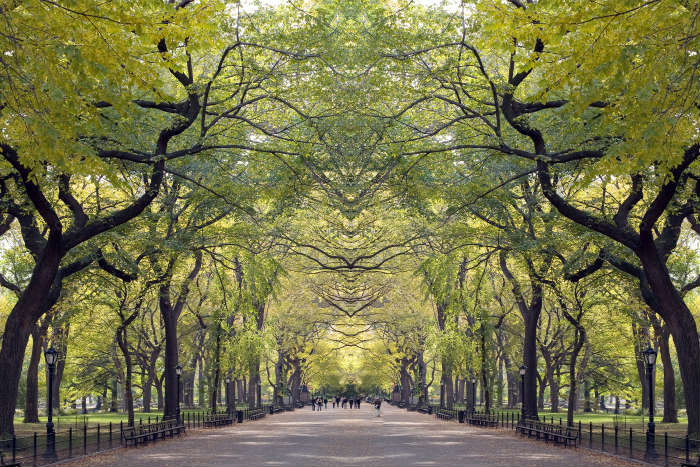 Jardin du Luxembourg, Paris
The Luxembourg Gardens are the second largest in Paris, and the location of Luxembourg Palace. It's famous for its perfectly manicured lawns and formal gardens decorated with statues and fountains. The perfect condition of the grass leads many people to wrongly assume you can't walk on the lawns, but actually it's a prime picnic spot when the weather is good. It also has a large playground and a carousel to keep kids entertained.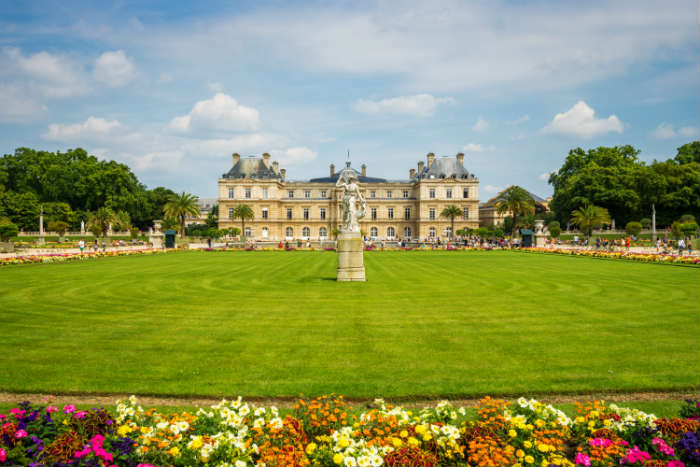 Ueno Park, Tokyo
There's so much to do in Japan's Ueno Park that you could easily spend a full day here. There's a zoo housing giant pandas, tons of shrines, a lake, and the Tokyo National Museum where you can browse thousands of historic artefacts and art pieces. Ueno comes into its own in spring when the cherry blossoms bloom in huge clouds of pink along the pathways of the park. The size of Tokyo's urban sprawl can feel overwhelming at times, so a few hours in Ueno Park can feel like a welcome respite.
Vondelpark is small in size but big in character – the park has a charming pavilion, a tearoom and a rose garden, and often hosts performances in its open-air theatre and bandstand. It's always busy in summer due to its convenient central location close to the Rijksmuseum and Van Gogh Museum, and you'll find yourself mingling with tourists and locals, families and office workers, joggers and picnickers.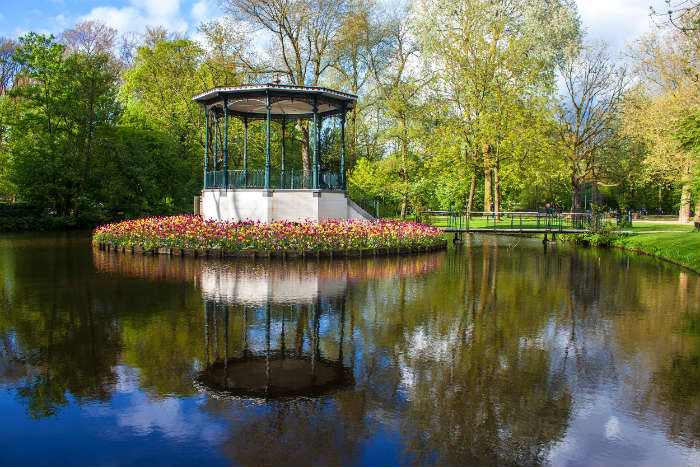 Hyde Park, London
One of the world's most famous parks is right here in the UK! Hyde Park is the heart of London – family picnics, live music concerts and public demonstrations are just a few of the things that you could find going on here. On a sunny day you can go boating on Serpentine lake, have an uninterrupted game of football on one of the huge lawns, and on Sunday mornings you can drop by Speaker's Corner to see speaker's exercising free speech on the same ground where the likes of Karl Marx and George Orwell once spoke.