News of the government's green list recently was music to the ears of travel-lovers up and down the country who are eagerly anticipating their next getaway.
The most popular holiday spot named following the first announcement was Portugal, and its inclusion means travellers from these shores can enjoy a beach break to the Algarve or a city trip to Lisbon without the need to quarantine upon their return home.
More countries are set to be added to the green list in the coming weeks, but for now wannabe tourists are securing their slice of summer 2021 sunshine by booking a holiday to beautiful Portugal, and if you too want to get this year's getaway all sorted, here's why we think you should be penciling in your trip there.
Disclaimer: This guide is intended for inspiration. Please always check the UK government's latest advice for individual destinations both on these shores and overseas and travelling in general before attempting to do so and also make sure you are aware of local safety guidelines and/or restrictions when visiting different countries.
1) The glorious summer temperatures
Summertime is a great period to visit Portugal, with temperatures soaring well into the late twenties and often as high as 30 degrees plus. Whilst the weather can be slightly unpredictable over here (and haven't seen more than our fair share of wind and rain recently!), you can absolutely count on being able to top up your tan with a trip to Portugal and a sizeable dose of vitamin D.
So grab your beach towel, swimming attire & sun cream and turn up the heat on your next holiday with a trip to Portugal!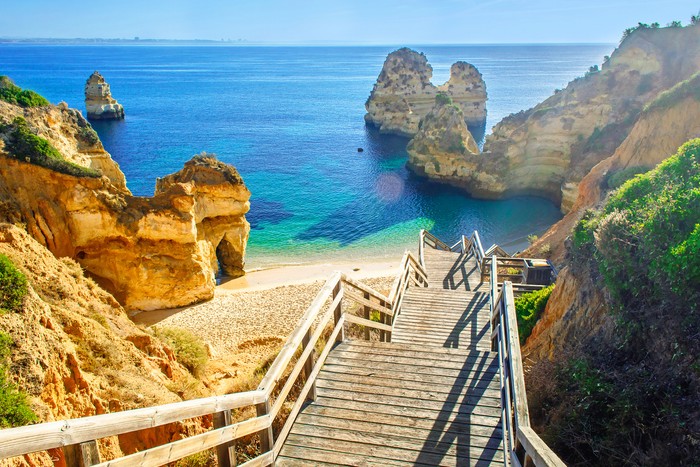 2) There are a number of pretty cities to visit
Whilst the thoughts of many holidaymakers may turn to the Algarve when it comes to Portugal getaways, there are also a number of picturesque city break destinations that you simply need to put on your travel bucket list.
The most notable is the country's capital, Lisbon, but don't discount Porto for a pretty city trip, or indeed lesser known spots such as Braga and Coimbra – all of which have their own set of qualities that keep tourists coming back again for more.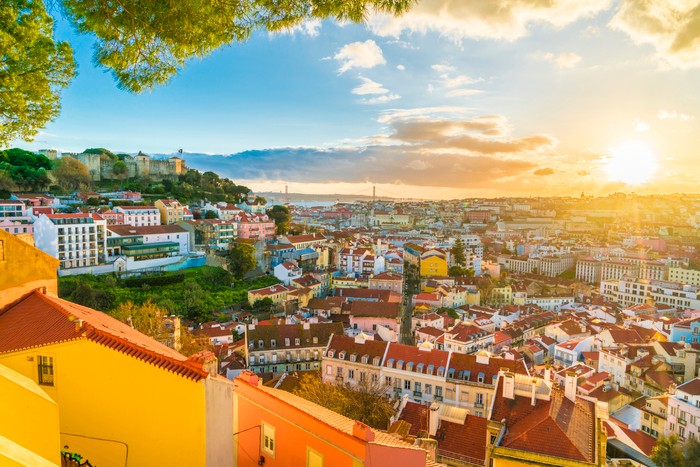 3) Good flight time and availability from the UK
Most travel minded folk (and geographical buffs!) will be aware that Portugal shares a border with fellow popular holiday spot Spain, which means that, of course, it can be reached within very modest flight times of around two to three hours from most of the UK.
Not only that, all of the major airlines and airports fly to virtually every one of the main Portuguese airports pretty regularly which makes accessing the country super-easy.
4) The gorgeous Portuguese wine
Wine is a very popular tipple in many countries across the world, and that's no different in Portugal. It's filled with gorgeous vineyards that not only produce delicious tasting wine but also make for dreamy photos that will really smarten up your Insta feed (and make your friends and family back home really jealous!).
Whether you're eating at a restaurant or stopping by at a swanky bar for a quick drink, make sure to sample some traditional local wine for a real taste of Portugal. Alternatively if wine isn't typically your choice of drink, the country is also home to a couple of renowned beers including Super Bock and Sagres.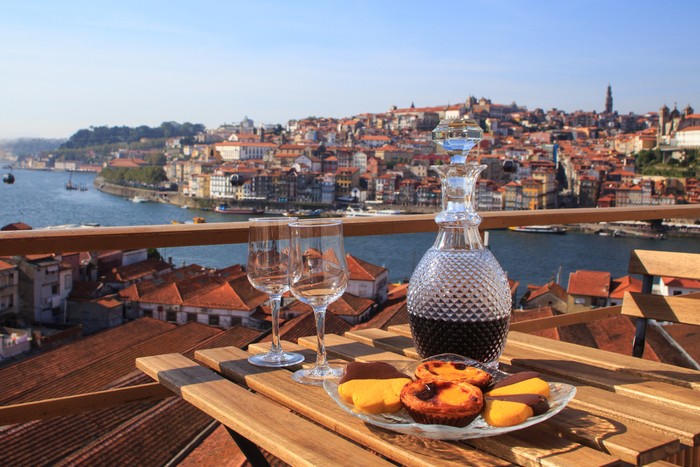 5) It's perfect for sports fanatics
If your into your gold you'll certainly appreciate the array of fine courses available in Portugal, be that independent clubs in pretty rural settings or in plush 5* hotels with their very own green.
Like many areas of Europe, Portugal is football mad and because of its huge southern and western coast, water sports are also a very common pastime for residents and visitors alike. In fact, Portugal's Atlantic coastline and temperate climate makes it a year-round surfing spot, which you can partake in whether you're an expert or a beginner.
6) Beach enthusiasts will love it too
Maybe you're the type of holiday-goer that isn't partial to sporting activities, be that on water or otherwise, and instead loves nothing more than heading away on flop and drop breaks to really recharge the batteries. If so, Portugal is definitely still for you!
With a number of beautiful beaches in blissful surroundings of golden sand and turquoise blue sea, you'll be simply spoilt for choice. We'd recommend the likes of Albufeira, Lagos, Portimao and Alvor for a perfect coastal getaway that's ideal for those looking to get their dose of sun in a spectacularly serene setting.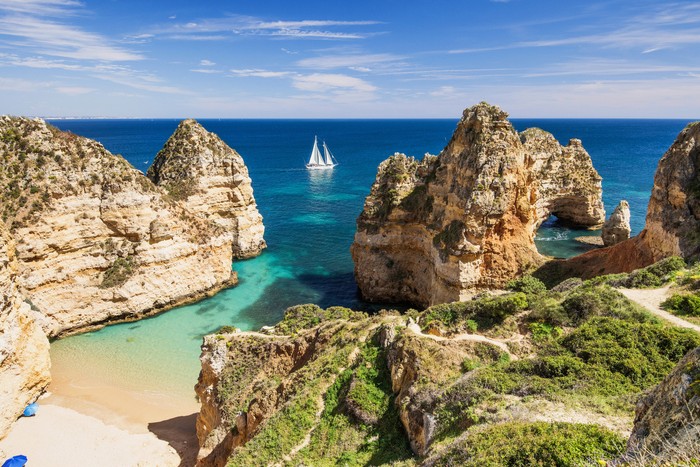 Compare holidays to green list destinations now!