So many of us spend months on end worrying about perfecting our 'beach body', but did you know that just a few simple measures could make all the difference? All your beach body really needs is a pretty swimsuit and a spritz of sun cream, so forget the gruelling hours at the gym and the boring diet and focus on looking forward to your holiday!
Look after your skin
When the beach is full of tanned beauties it's easy to feel like your pasty white skin is sticking out like a sore thumb. Don't be tempted to skimp on the sun cream to hurry up the tanning process; this will damage your skin long term and you could end up sunburnt on your first day! Play it safe with at least SPF30, and if you're feeling self-conscious about your pale skin, apply a light layer of fake tan before your trip and you'll have a sun-kissed glow from day one.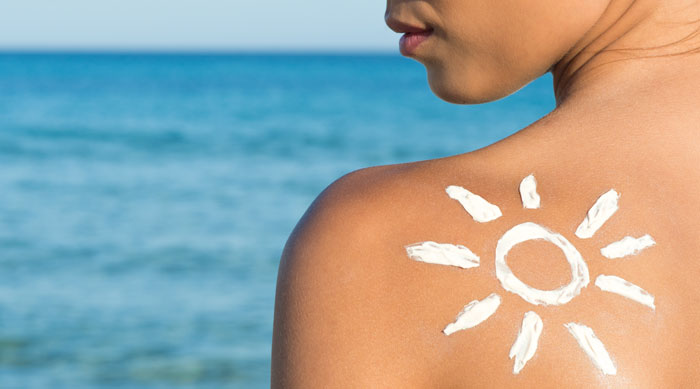 Happy feet
At home we all get used to hiding our feet in socks and warm shoes, so it can come as a shock when we get our sandals out and realise how much we've neglected them. Treat yourself to a pedicure to get your toes looking pretty, or if you're on a budget choose yourself a bright nail varnish and some moisturiser to get rid of any dry skin.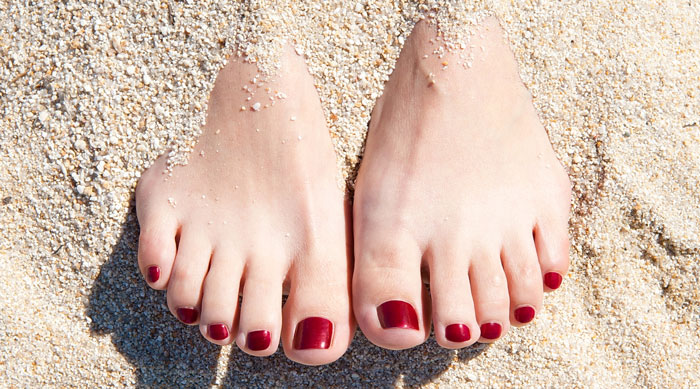 Get the perfect beach hair
Perfectly styled hair looks out of place on the beach, but that doesn't mean you should leave it to run wild! To create perfect beach waves, simply put damp hair in a bun or plait before you go to sleep, then spray your loose locks with sea spray in the morning to give your hair some volume and maintain the curls.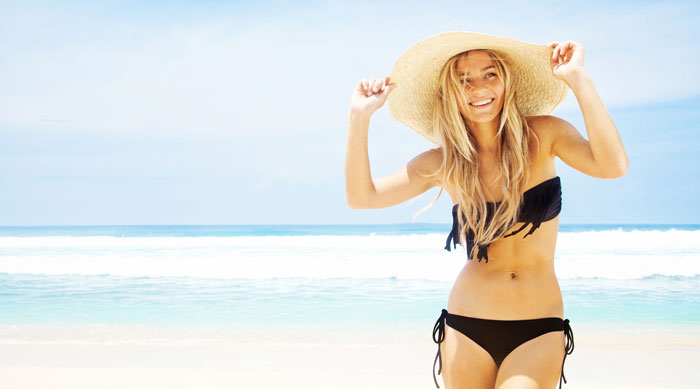 Ditch the make up
Applying a full face of make up on holiday is a definite no-go, as any liquid make up is likely to melt in the heat and clog your pores. The best option is to go bare-faced, but if you're not quite ready for that you can exchange your usual foundation for a tinted moisturiser, which you can apply over your sun cream for a healthy glow.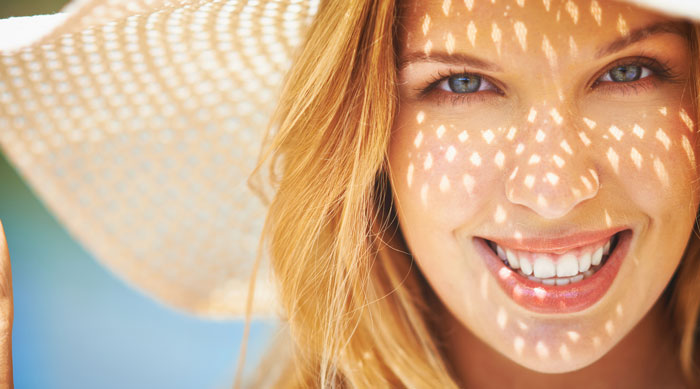 Eat right
Whether you have a perfectly-toned gym body or not, eating the right foods before and during your holiday can make you look and feel a lot better. Small, regular meals help prevent the dreaded food baby, and water-based fruits and vegetables such as melon, cucumber and lettuce will make you feel good inside and out! Green tea is known to decrease bloating, and you should of course drink plenty of water to stay hydrated in the heat.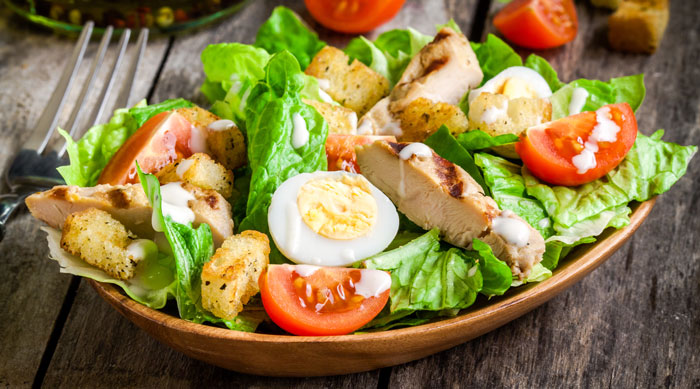 Get plenty of sleep
When you're heading to the beach, a good night's sleep can go a long way to helping you look your best. Research suggests that a good night's sleep can aid weight loss, improve your mood and of course prevent those pesky dark circles, so you now have a perfect excuse for those holiday lie-ins. Of course if you have been burning the candle at both ends, a big pair of sunglasses can cover many sins!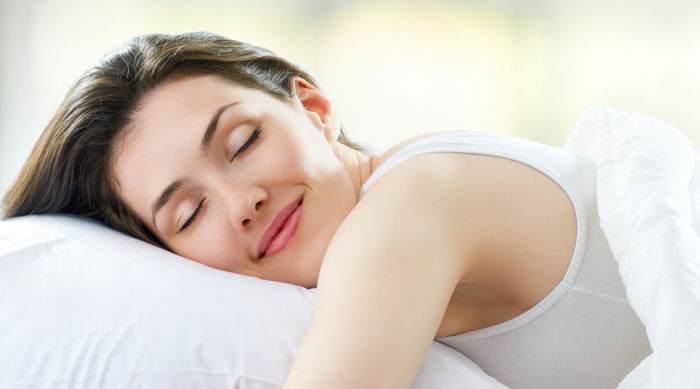 Read more: icelolly.com's Sun Style Guide
By Kate Moxon – Lazy beach babe