Sometimes beach holidays can be a little more stressful then you'd hope – travelling, language barriers and knowing where to go can all add up to a whole lot of stress. Luckily, we're in the age of technology and there are countless apps available to take the hassle out of travel, and even add a little extra fun.
Finding the right apps can be time consuming, so we've collated all our favourites in one handy post, just for you!
1) icelolly.com Holiday Finder
Obviously we couldn't miss off our app now could we? With millions of great deals at your finger tips and an easy-to-use interface, it's the go-to app for tracking down the best holiday offers. We've now added our Top Deals* to the app in the form of a carousel, so you can check out the great limited time bargains.
Download for iOS | Download for Android
2. XE Currency
The XE Currency app is one of the most popular currency apps out there, and you can see why once you download it. There are precise conversion rates for every currency you can think of, which are updated every minute and stored offline, so even if you lose your data or wifi connection you can still use it.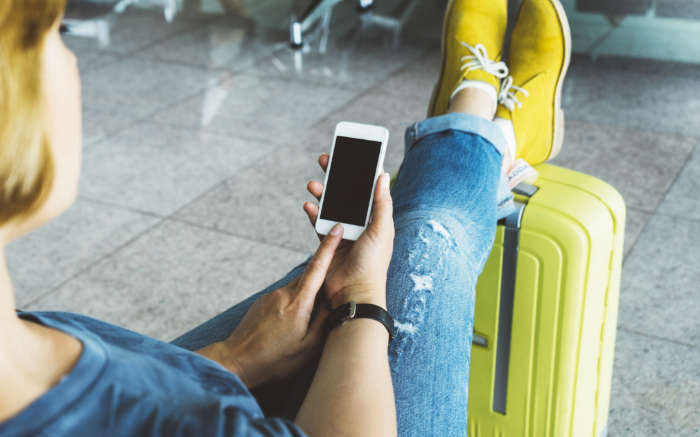 3. App In The Air
With App In The Air, you can find real-time flight updates, gate changes, airport navigation maps and tips – which means you will never find yourself lost or rushing when in the airport. Like the XE Currency app, you can store information on your device, so that you can also access the information whilst offline.
4. iTranslate
We see big things for this app in the future. At the moment it's still in its infancy so there may be a few hiccups, however its handiness more than makes up for that. The app allows you to speak a different language easily – well OK, the app speaks the language. You press a button and speak into the app, it then translates this into your choice of over 90 languages and plays it back, which makes it incredibly useful when on your travels.
5. Lightroom
Taking photos whilst on holiday is something that all of us do and with the rise of social media, the want to edit these pictures is stronger than ever. To really make your pictures stand out, you can use Lightroom to change the colourings, add more depth and highlight specific areas. You can access the app and most of its features for free too, so you won't have to spend a small fortune to make your pictures pop.
6. Detour
If you're a fan of city breaks or taking walking tours whilst on holiday, then this is the app for you. It features talks on hundreds of walks and heritage spots, with each narrator very knowledgeable on their local area and able to give local insights. The downside to the app is that you do have to pay for each talk, but most real life walking tours charge too.
What are your must have travel apps?
About The Author: