Guest post, by Melanie's Fab Finds
When travelling, we as adults can get pretty bored so it's a given that the children often will too. Kids generally crave stimulation - something fun and interesting to keep their minds active. There are loads of things you can do to keep childrens' minds active and some of them are educational or can help hone skills that they will need to develop for later life.
Whether you are in a car, bus, train or plane it pays to keep the young ones entertained and most things you can do will work on all modes of transport. We like to take at least one designated bag with us to fill with goodies and keep the fun going for hours.
Word Games & Story Telling
Games like I-spy will help children with word association and can be really good fun. The whole family are able to get involved with this one.
Story telling can also be entertaining, especially if everyone gets involved. You could try taking it in turns to say a sentence, then move on to the next person's turn and so on and so forth. This can have some hilarious results and helps encourage children to be creative.
Electronic Games
Handheld electronic devices are great for distracting children as are smart phones, iPads and portable DVD players. We like to take an iPad on our travels loaded with phonics games, maths games and others to keep the children busy.
These can have all sorts of other things loaded onto them too, including movies and many types of puzzles. The great thing is that you can attach headphones and give everyone else a little peace and quiet, which is always good if you are going on a long journey!
Fun On Paper
Colouring books are great for young children. Not only is colouring relaxing, it also enables children to be creative. A colouring book with pictures or a simple plain notepad can be a great idea and allows children to be more imaginative and draw and colour their own pictures - themed ones are also available which is handy.
If you don't have an electronic noughts and crosses game, you can always play this the old-fashioned way. It's pretty addictive so will keep children happy for ages. You can also play games such as Hangman, Dot to Dot and there are even sticker activity books available.
Travel Games
There are all sorts of magnetic and non-magnetic travel games that you can get including Connect 4, chess, draughts, noughts and crosses, Snakes and Ladders etc. These can be really good fun if being played on a plane or train.
Snacks
Snacks are a great distraction for children. I like to package up a range of nibbles, including fruit and veg, as they can provide children with something to keep them busy. Sweets and chocolate may be best avoided on long journeys as it's not the best idea to pump a child full of sugar.
That's because they then need to use it up and if they can't run around to do so, you will come to regret that snack choice rather quickly. Apples and carrot sticks are great as they can take a little while to munch on.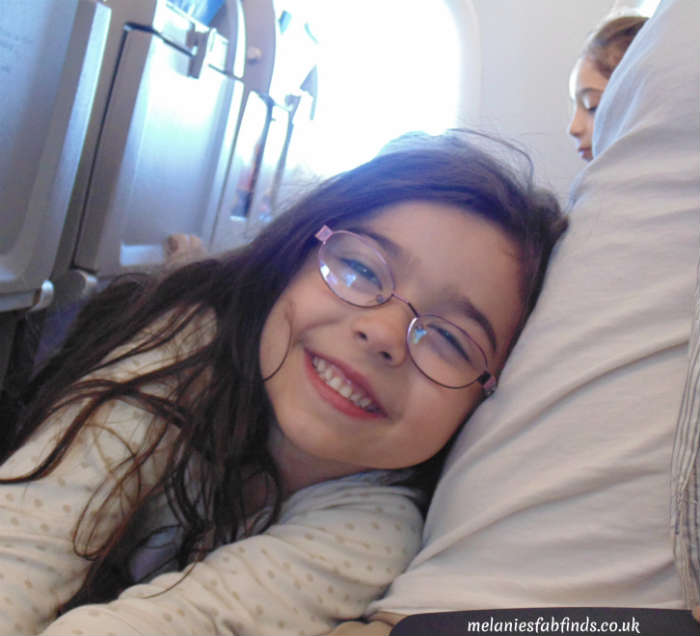 Books and Childrens Magazines
If your child is an avid reader, giving them a book to make their way through (provided they don't get travel sick) is a great idea. It really does make time fly.
Magazines can be great too. Mine love the Num Noms, Shopkins and other magazines and these normally come with a free toy to keep them entertained that bit longer.
What do you do to keep your children entertained whilst travelling?
About the author…

"Melanie's Fab Finds is a varied blog covering numerous topics from fashion, beauty, health, recipes, children's products, household, lifestyle and more. I also host competitions on my blog and on Twitter for some great prizes."