Summer is here and it's as important as ever to keep safe when sitting in the sunshine during your trip to warmer surroundings. We all love lazy days relaxing at the beach or by the poolside but how can you minimise the risk of causing lasting damage to your skin? We've teamed up with sun care experts at pharmacy chain Boots to find out…
1. Before you jet-off, prep your skin…
Clare O'Connor, Boots UK sun care expert says: "It's important to prepare skin for the summer by keeping it hydrated with a daily moisturiser and using a gentle exfoliator once or twice a week to remove dead skin cells. Sand, concrete and even grass all reflect UV but if any of these surfaces become wet the amount reflected can double.
"This doesn't mean you need to double your sun protection, but it does mean you need to think about UV protection all the time, especially as UV can still penetrate your skin on cloudy days and through glass."
2. Heading to the Med? Whitewashed villas can increase UV exposure…
Sun care expert Clare O'Connor continues: "In popular holiday destinations such as Greece or Spain, where whitewashed buildings line almost every street, UV reflection will be higher as white is a reflective colour. This increases the UV around you, and also means you are still likely to be affected in the shade as UV rays are reflected in shaded spots. So even if you are not a sun seeker, don't forget to apply sun protection and keep it topped up throughout the day.
"It is easy to forget that your scalp also needs protection as it is a sensitive area and is usually exposed to UV rays all day, especially when on holiday. Keep your scalp shielded with a hat or perhaps use a spray formulated with UVA/UVB protection that not only protects your scalp but cools it too."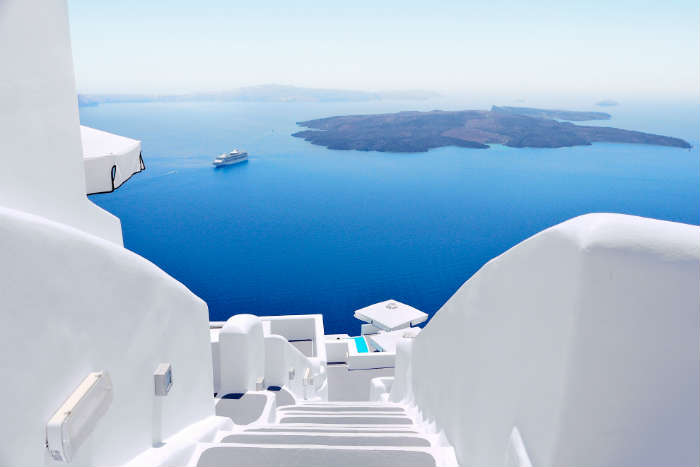 3. Calming tummy upsets…
Angela Chalmers, Boots UK pharmacist states: "It is not unusual to suffer from a tummy upset whilst on holiday, perhaps because of the change in temperature, over-indulgence or change in water. It is always wise to pack over the counter medication to help with symptoms of diarrhoea."
Keeping yourself hydrated is especially important when you are suffering from diarrhoea, so well as water, try rehydration treatment to help restore your natural salt and fluid balance.
4. Help keep the mozzies at bay…
"If you are travelling to a country where you might be bitten by insects such as mosquitos, packing a suitable repellent is a must! They work by interrupting the insect's 'landing gear' – helping to keep them off your skin. If you are put off by the strong odour and texture of some repellents, a spray with a light fragrance can be a great solution to keep the biters at bay," adds Angela Chalmers.
See our blog for more ways to protect yourself from insect bites this summer.
5. Aiding cuts, grazes and bites…
"When travelling abroad it's always best to be prepared, so I'd always suggest to arm yourself with a basic first-aid kit, containing everything you might need for those unfortunate cuts, grazes, splinters and sprains that can catch you out," advises Angela Chalmers.
Sitting still on a flight for a long period can increase your risk of developing deep vein thrombosis (DVT). If possible, try walking around on the flight, doing lower leg exercises in your seat, and make sure you stay hydrated. If your flight is longer than four hours long, try wearing special flight socks which can help reduce your risk of DVT, whilst keeping your feet feeling fresh and odour free.
6. Preventing prickly heat…
Angela Chalmers explains: "I find that sometimes hot temperatures can leave me with prickly and irritated skin, so I always try to stay as cool as possible – cooling sprays are great for this.
"When the heat becomes just a bit too much, hot weather cooling spray instantly cools hot and irritated skin."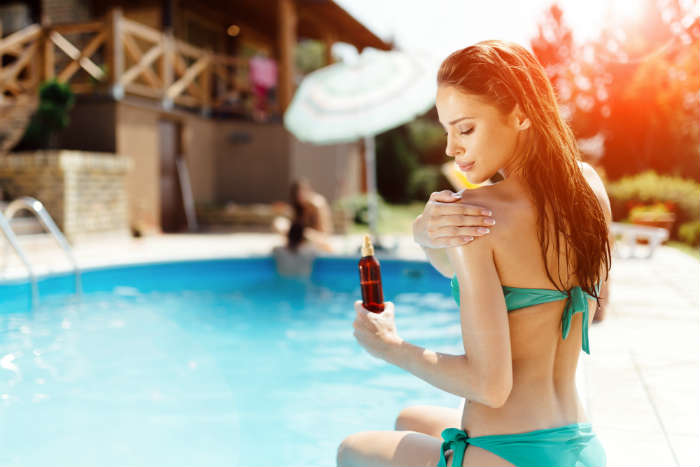 Wanting to stay safe in the sun? Check out Boots UK's sun care products ahead of your next trip to warmer climates!