Poland is one of Europe's largest and most geographically diverse countries. From the pretty seaside towns of the Northern Baltic coast to the imposing mountains of the South, the country caters for every type of traveller. Poland's continental climate means it is hot in summer and snowy in winter, opening the door to all kinds of holidays. So, what are you waiting for? Say tak (yes) to a Polish holiday and immerse yourself in city life, soak up the history, or get back to nature.
If you're not already sold on a trip here, read on to find out more of what the jewel in the crown of central Europe has to offer...
It's Easily Accessible
With a wide range of flights available from all of the UK's most popular airlines, you can arrive in Poland in just over two hours and be exploring the wonders of this beautiful country before you can say czesc (that's Polish for hello, in case you were wondering!). Its northern side is located on the coast and can be accessed by sea from Scandinavia if you wanted to combine your visit with trips to other pretty places, whilst Poland also shares a border with seven other European countries, including Germany, Czech Republic and Slovakia which makes dual holidays easily possible.
It's Rich In Interesting History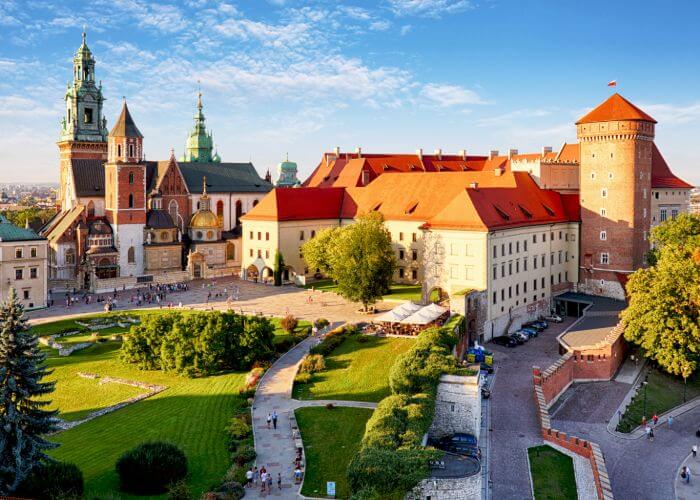 The cities of Kraków and Warsaw boast rich histories showcased through castles, churches, spectacular medieval architecture and museums that suit every taste. Both cities have retained charming 'old town' quarters full of beautiful and unique architecture. Interestingly enough, the Historic Centre of Kraków was actually the world's first UNESCO site whilst Warsaw Old Town is now also a UNESCO site, and is one of the youngest towns in Poland.
A must-visit attraction during your next trip to Poland is the Wieliczka Salt Mine, which is an extraordinary underground tourist attraction, hidden from the world and full of secrets and legends. Tours are very reasonably priced and provide you and your party with the perfect chance to explore the wonders that lie deep down below. There's a hefty 800 steps to climb down, but don't worry, lifts are available for the trip back up!
It's Great Value For Money
Poland is renowned for being an affordable city break and holiday destination, hence one of the reasons many tourists choose to visit is value for money. After all, who wouldn't like to come home with money still in their purse or wallet at the end of a trip?
With the price of hotels ranging from PLN (zloty) 160 to 350 per night, which equates to £32 to £71, you'll easily be able to find something that suits your budget. In terms of food, you can expect to pay between PLN (zloty) 15 to 80 for a three-course meal in a decent restaurant, which equates to a maximum of £16.38. The drinks of choice in Poland are beer, costing up to PLN (zloty) 12 (£2.50) for a half litre, and cocktails, which are generously priced at around PLN (zloty) 15 (£3).
Don't be fooled though, the fact that holidaymakers can enjoy a reasonably priced getaway, doesn't mean that those hoping to experience a touch of luxury can't also find five-star accommodation, gourmet dining and more.
It's Home To Amazing Walking Trails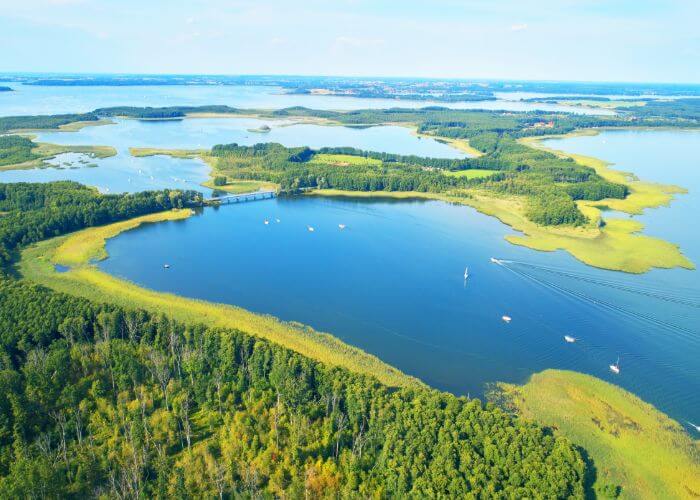 Nestled between Warsaw and Gdansk, you'll find the Land of a Thousand Lakes, more commonly known as the Masurian Lake District, a paradise-like area that came 14th in the New 7 Wonders competition. As it's affectionate name suggests, the region is home to around 2,600 lakes as well as dense forests, rolling hills, swamps rich in flora and fauna, and charming towns. To make exploring the vast tracts of wilderness easier, you'll find numerous bicycle paths and hiking trails that meander through the miles upon miles of natural beauty.
The Tatra Mountains, commonly referred to as the Polish Alps, are equally stunning. In summer, both newbie and experienced walkers take to the trails to climb the fir tree adorned peaks and/or reach the beautiful lake of Morskie Oko.
The Food Is Delicious
Poland's traditional cuisine has a growing reputation amongst the foodie community. For a quick snack or as part of a larger meal, you can't beat 'Pierogi'; dumplings of unleavened dough which are generously filled with various delicious meats and veg. The other quintessentially Polish dish is a classic beetroot soup known as 'Barszcz', which is often prepared days in advance and delicately infused with a tantalising array of spices.
The Nightlife Scene Is Great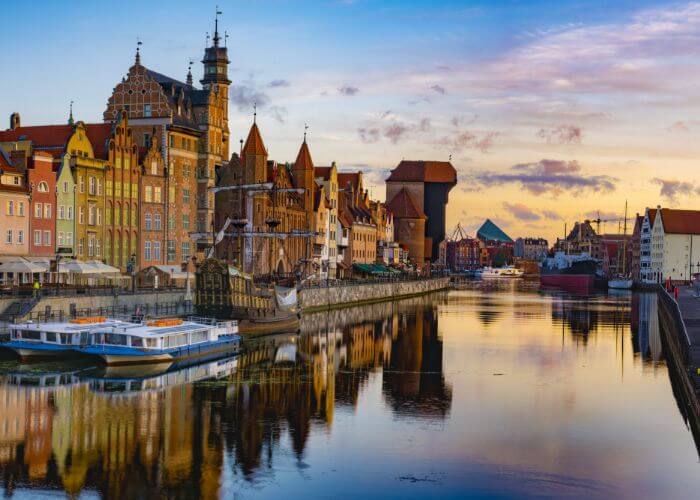 Poland is home to buzzing clubs and bars that rival any in Europe, especially in The Tricity which consists of Gdansk, Gdynia and Sopot. Kazimierz in Kraków is another area that's synonymous with clubs, pubs and an overall tremendous nightlife. Not only is Poland a haven for stags, hens and other assorted party animals, but it also caters to those seeking sophisticated cocktail bars and quirky boho spots.
The Beaches Are Beautiful
Poland doesn't normally spring to mind when someone mentions they're going on a beach holiday, but it's actually becoming an increasingly popular place to enjoy sun, sea and powdery sand. Sopot is one of the most popular seaside towns in the Baltic due to its proximity to Gdansk and the fact that it boasts the longest wooden pier in Europe.
The Christmas Markets Are Magical
Kraków takes centre stage when it comes to the biggest and best Christmas market in Poland, but you'll also find them in the main squares of places like Warsaw, Gdansk, Wroclaw and Poznan. Complete with giant Christmas trees, beautifully decorated stalls, twinkling lights and festive music, these bustling markets are bound to get you into the Christmas spirit. In fact, Wroclaw's Christmas market is widely regarded as the best in Poland and one of the most beautiful in the whole of Europe, with copious amounts of good food, attractions and magical memories to last a lifetime. Don't worry if you work up an appetite admiring all of the handmade gifts as food stalls are on hand, serving everything from mulled wine and hot chocolate to currywurst and gingerbread men.
Will you be heading to Poland on your next holiday or city break? Have you already been? Tweet icelolly.com to let us know your stories!