Amsterdam holidays have long been a popular choice for those looking to enjoy short city breaks at cheap prices. It's a lively place, which is why the Dutch capital has steadily become more and more of a pull for stag and hen weekend trips travelling from the UK and other areas of Europe. So if you or a close one are getting ready to tie the knot soon, here are 9 reasons why you should consider this vibrant area of the Netherlands for those pre-wedding celebrations…
1. It's only a short flight away…
When booking a quick trip away, you want to maximise the amount of time you have abroad by choosing somewhere nearby. Amsterdam can be reached in just over an hour, making it perfect for a weekend jolly and with multiple flights per day from a whole host of UK airports, getting there couldn't be easier.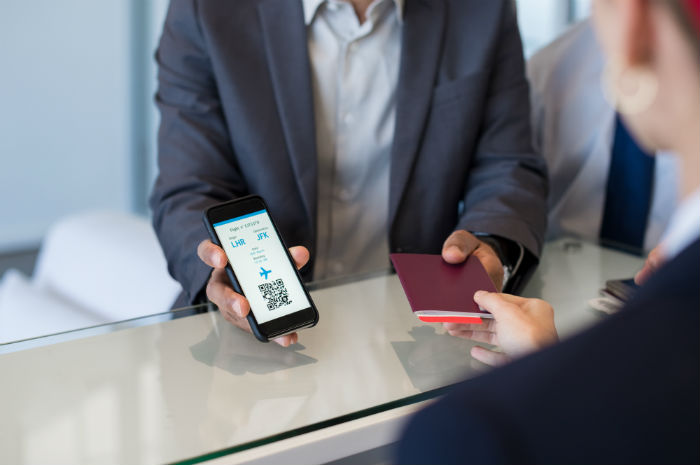 2. It has the perfect mix of culture & partying…
The city's party atmosphere is well publicised, so you can be sure the stag or hen will enjoy an appropriate amount of hair-letting-down. There are various club nights and festivals to suit every taste but also an array of cultural spots and activities that'll help cater for all members of your party. This includes a number of museums, Anne Frank House the famed red light district.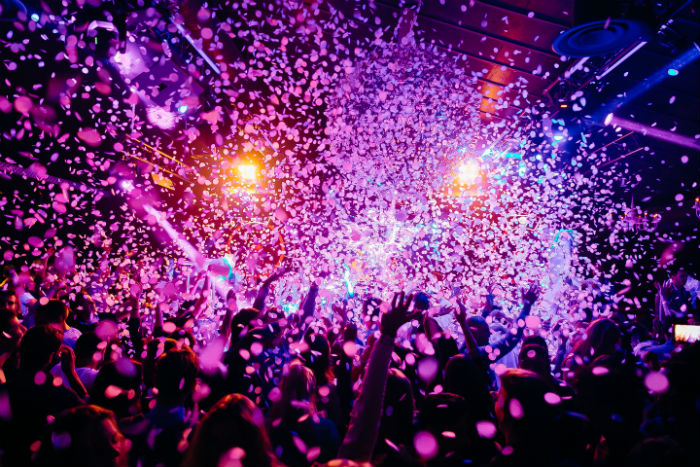 3. There are so many things you can do for free…
Group holidays can sometimes be expensive, especially when it comes to the often 'anything goes' attitude of a stag or hen holiday. There's money for flights, drinks and making a fool out of the soon-to-be-married acquaintance all to be considered, which is why it's good to take advantage of anything you can that won't cost a penny.
In Amsterdam, this includes walking tours, boat trips, a wander through Vondelpark or taking a snap by the popular I Amsterdam Sign.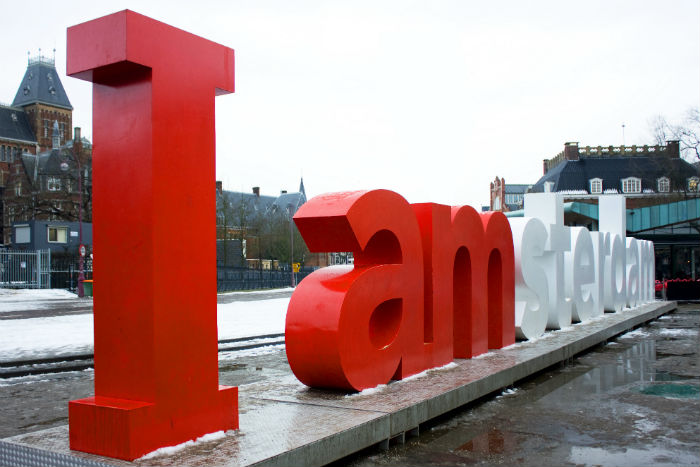 iStock.com/ampueroleonardo

4. Brilliant transport links…
Maybe you want to extend your break and tag another destination or two onto the itinerary? Well, Amsterdam is one of the most popular airports in the world to grab a connecting flight due to its range of available departures, so you could always hop over to boarding Belgium or Germany, or even north across the water to Scandinavia.
Alternatively, Amsterdam Centraal Station offers various train journeys to other European hotspots including Paris, Zurich and Vienna.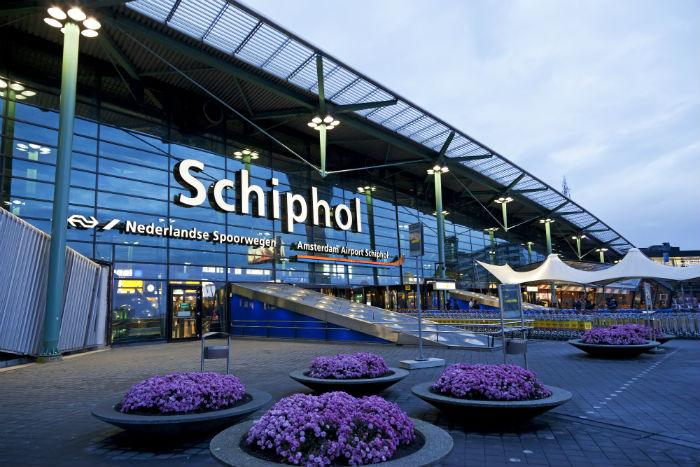 iStock.com/Lva Cattel

5. Dutch desserts are the perfect cure for those heavy nights…
There's not too many things better than a sugary treat to help you get through a rough morning after some heavy drinking and luckily, the Netherlands is great for sweet snacks. Make sure you try poffertjes, appeltaart and stroopwafels and don't forget to stop by at one of the various yummy dessert shops.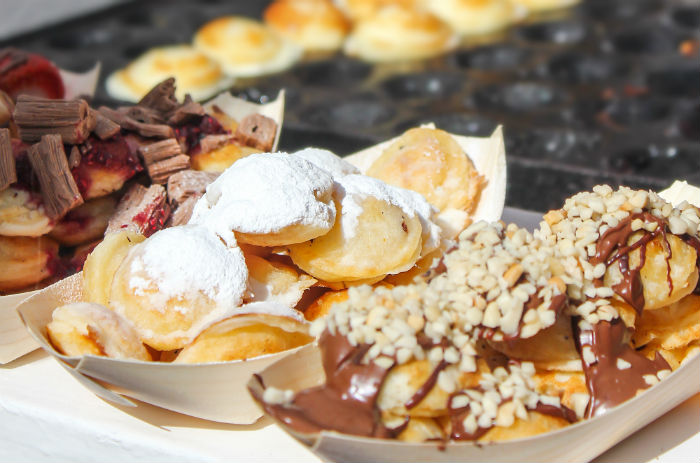 6. You shouldn't have any trouble with the language barrier…
It is widely reported that some nine in 10 Dutch people speak English as a second language. Research suggests that around 90% of the population claim to be able to converse in English at some level, either fluently or just having a basic understanding, so you shouldn't have any trouble getting by if easily picking up the local language isn't your forte.
Especially after one 'stijf drinken' too many….that's Dutch for 'stiff drink', but of course you knew that, right?
7. It looks great pretty much all year round…
The summer sun beautifully lights those cobbled streets during peak weather period, though Amsterdam is also known for providing an awesome autumn break, when the golden leaves fill trees and line public areas with a seasonal glow. Winters can be bleak but the often snowy conditions make for a perfect setting, so you can pretty much guarantee great views aplenty whichever month you plan to travel.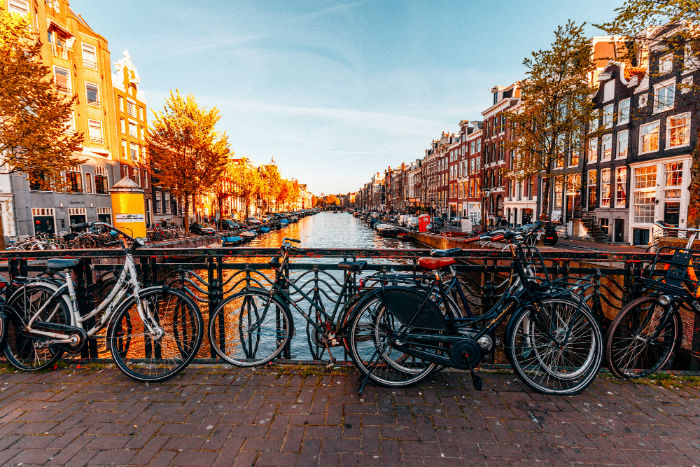 8. Dutch beer is famous throughout the world…
Frequent rehydrating has long been a key part of any stag or hen weekend trip, and the Netherlands is home to some of the most popular beers worldwide. This includes Amstel, Grolsch, Bavaria and, perhaps the most well known of them all, Heineken.
The latter's slogan 'Born in Amsterdam, raised in the world!' makes it a popular drink of choice for tourists and you can learn loads more by joining the Heineken Experience's interactive tour.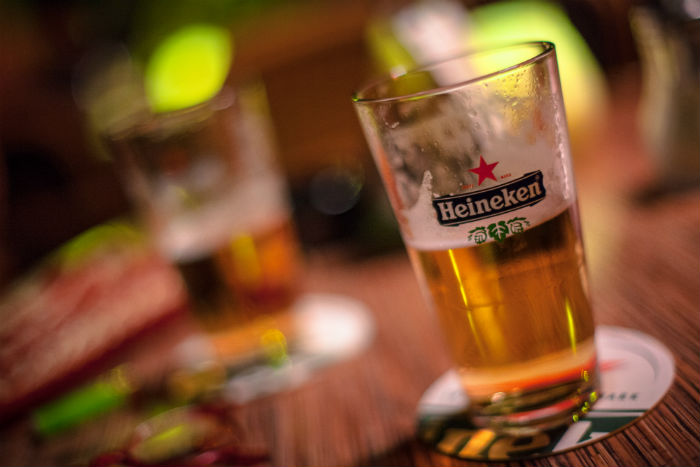 iStock.com/MorelSO

9. It's festival-mad!
That's not an exaggeration. Each year, more than 300 festivals take place in and around Amsterdam, so you can be almost certain to catch one during your visit. From dance music events to cultural carnivals and foodie festivals, all genres and tastes are considered.
There you go - our 9 reasons why we think Amsterdam city breaks are perfect for a stag or hen weekend! Have we convinced you to give it a go?