When you think of Ibiza, hippy markets might not be one of the first things that springs to mind. It is however one of the things you should put on your list of things to do on a visit to the White Isle. Las Dalias Hippy Market, in between Santa Eulalia and Es Canar, makes a great day out for the family or a chilled out break from the bars and clubs in the summer. Open every Saturday from 10am to 8pm during summer months and 10am to 6pm in winter, this market takes centre stage in the week for locals and tourists, so why not go check it out for yourself?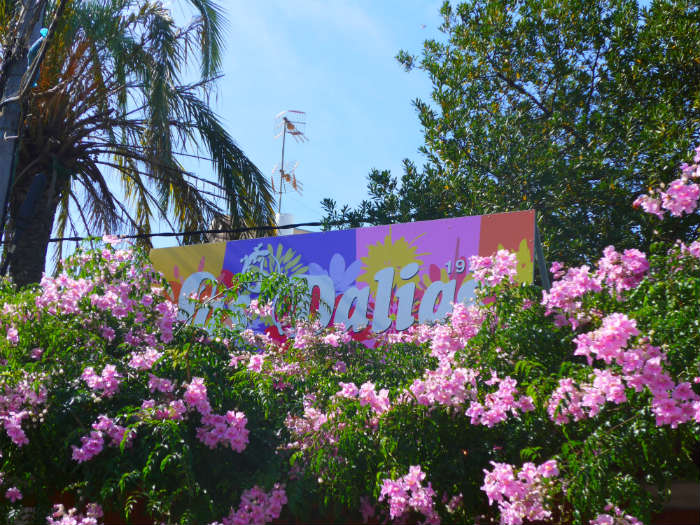 What is Las Dalias Hippy Market?
Las Dalias Hippy Market is a free market place that has stayed true to the hippy culture and past of Ibiza. Although the White Isle may now be known for its clubbing prowess, Ibiza used to be a placed for chilled out souls that wanted to get away from the stresses of modern life. Las Dalias has retained that hippy essence and hosts the Hippy Market every Saturday throughout the year so that visitors, friends and families can relax for a morning or afternoon and get back to Ibiza's true roots.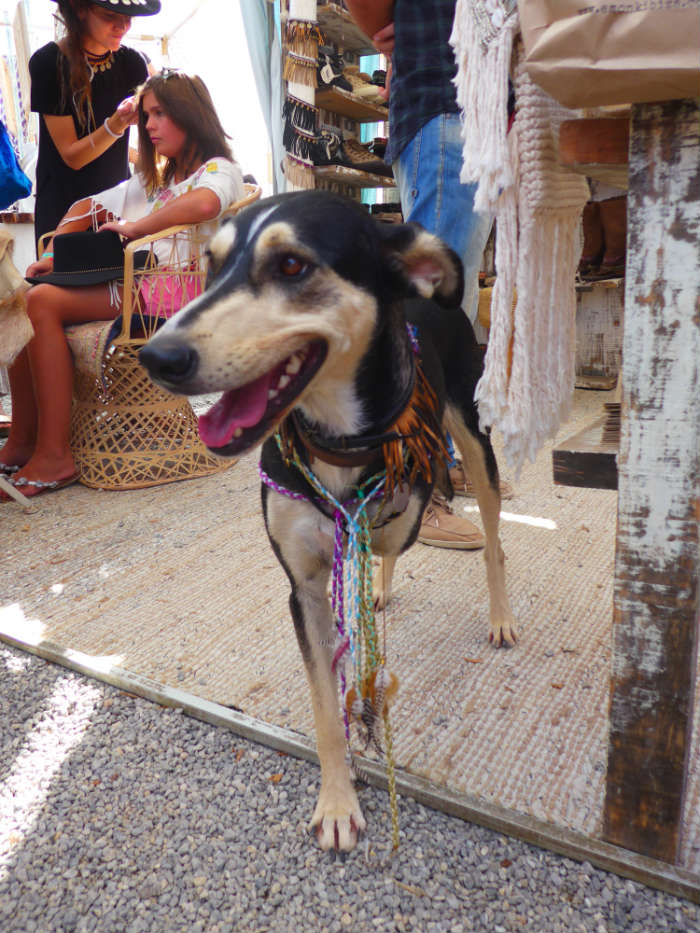 How do you get to Las Dalias Hippy Market?
Well, there are several options. With parking available on site, you can easily drive from wherever you're staying to spend a day here. Alternatively catching the bus from Santa Eulalia is really easy. The Line 16 bus is every 30 minutes and takes you straight to the entrance of the markets, it costs 1 Euro 55 cents and the journey is about 20 minutes long. It's a bargain if you want more money to spend at the markets themselves. If you have less time on your hands though, hop in a taxi for a convenient and speedy arrival to this little slice of hippy heaven!

What can you buy at Las Dalias Hippy Market?
If you're looking for souvenirs to take home or maybe you just fancy treating yourself, you'll find an array of local, individual and handmade products to buy. From lovingly crafted silver jewellery to colourful art work that represents Ibiza's passion for the island and from hair feathers for that ultimate festival look to unique clothing, there's over 100 stalls showcasing their work and we bet you can't resist finding something to buy!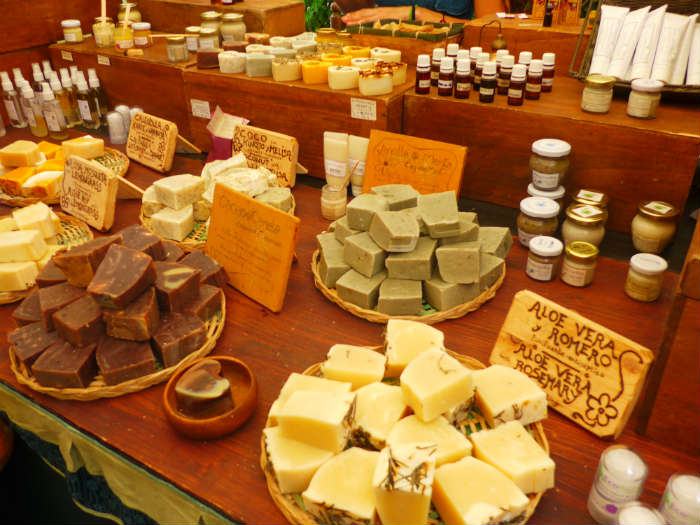 What is there to do here?
Even if you don't shop 'til you drop here, there's still a lot to do. Maybe you want to get your palm read or get a decorative henna tattoo? Why not have a massage in the summer sun to fully relax on your holiday? There's a reason it's called a hippy market, and it's because it's designed to be stress-less and carefree, and what better way to be all "cool dude" than by chilling out in the sun with a chilled drink in hand while listening to the music floating through the air?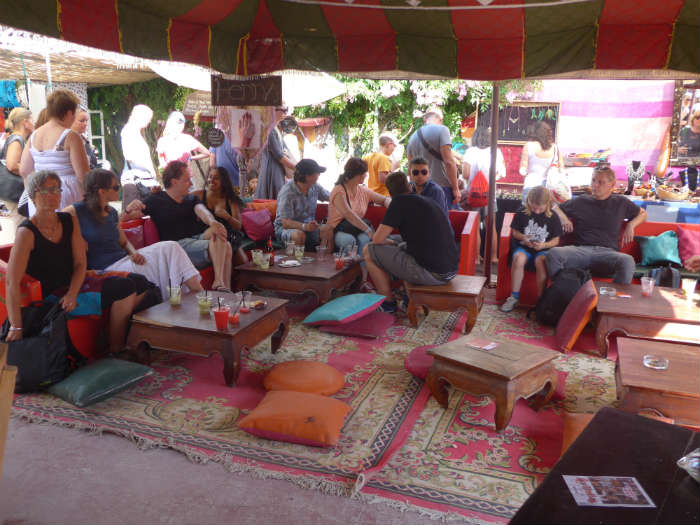 Is there food and drink at Las Dalias Hippy Market?
There is food and drink here! There's a place at the entrance if you're desperately hungry for food or there are a few places in side where visitors can grab a cool mojito or a plate of tapas. There's a bar in the first section where cold beers are the order of the day and music that complements the spirit of the hippy market is by a live DJ.

There's also a restaurant simply called Restaurante, that's set under a leafy roof to provide an ideal cover of shade on a warm day. Here you can settle down for an hour or two, enjoy a slow Spanish lunch, watch the world go by and soak up the special atmosphere of Las Dalias Hippy Market.
Have you been to Ibiza before? Did you manage to make a trip to Las Dalias Hippy Market? Share this post if you enjoyed reading it or if you know someone going to Ibiza soon!

By Emma Hart - Chilling out with a mojito in hand in the Ibizian sunshine.