So, you've got your girls, you've got the time off work and you're all more than ready to jet off to Ibiza on your girls' holiday. You all might have different ideas of what you want to get up to but we think we've created the perfect guide for your few days of fun in the sun!
If you need a guide to the perfect girls holiday in Ibiza, this is it.
Where to stay? THB Naeco Ibiza, Sant Josep de sa Talaia.
This hotel is just on the south side of San Antonio, a 10 minute walk down the promenade and you're in the middle of the action and it's also just down the road from party central Ocean Beach. This hotel is adults only too so you won't be bothered by kids clubs, you'll just be left to enjoy your holiday in peace.
When to go? Any time during Ibiza's party season is a great time to go if you're wanting to see the clubbing side of the island but there are also quieter places to enjoy in the summer if you want some quiet time out.
How long to go for? We've put together a 3 day itinerary for you as Ibiza is easy enough to visit over a long weekend. If you're going for longer though, just add in a bit more pool or beach time to this guide and you'll be good to go!
Day 1
You've pampered and preened and it's finally time to set off! Treat yourself to a good breakfast at the airport – champagne included! – and get ready to start your holiday in style.
Sunbathing Time
The 2.5 hour flight isn't too long so you'll be in your hotel and relaxing by the pool at lunchtime. So grab your sunglasses, get the sun cream out and enjoy a few restful hours by the pool soaking up the sun!
Sunset At The Sunset Strip
Come late afternoon, it'll be time to see what San Antonio has to offer. Take a walk around the bay, get acquainted with San Antonio and settle in at one of the bars along the sunset strip. You have Café del Mar, Café Mambo and Mint Lounge to enjoy the sunset from. Mint Lounge does some cracking food and you can't go wrong with cocktails from any bar along the strip. The atmosphere is lively but not rowdy and there are even fire dancers along the beach, entertaining the crowds long after the sun sets below the horizon. If you're in a group that's on a bit of a budget, you can still enjoy an evening here; instead of cocktails, grab some drinks from a nearby supermarket and sit on the shoreline as you watch the iconic Ibiza sunset.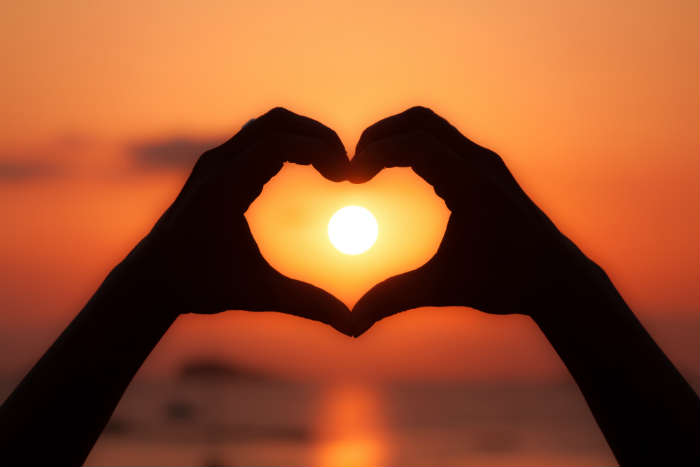 Day 2
Hopefully there aren't too many sore heads from the evening before, as day 2 is for enjoying a boat trip around the island.
Enjoy an outdoor breakfast at the hotel and get ready for the day ahead, because it's going to be a fun one!
Ibiza Boat Trip
Now, you could do this a couple of ways. You could go all out and hop on a party boat for the day where drinking and dancing in the sunshine are the main activities. Or, you could hop on a catamaran, sail around the island, enjoy a buffet lunch with sangria, and snorkel in the clear waters of some quiet coves. The music will still be playing but it will definitely be a more mellowed vibe compared to the party boat! Boat trips can be around 6 hours long so that's plenty of quality time with the girls before heading back to the hotel.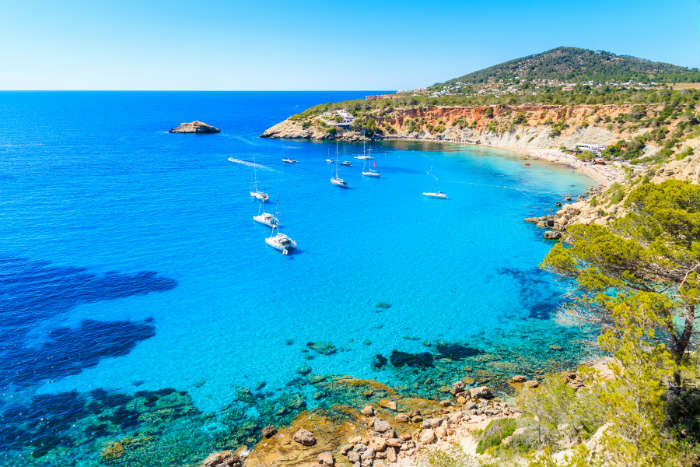 Club Night At Ushuaia
It wouldn't be a trip to Ibiza without one party would it? And you're guaranteed there'll be something going on at Ushuaia. Doors open at 5pm and the party goes on until midnight so you can really make the most of your second evening on the White Isle. Over the 2017 season, headline acts include David Guetta, Martin Garrix, Tinie Tempah and The Chainsmokers. With those names, a night at Ushuaia is definitely not a party to miss out on!
Day 3
Day three is for chilling out and relaxing and what better way to do that than with a day at the hippie markets in Es Cana.
Las Dalias Hippie Markets
Contrary to how it is often portrayed by the press, Ibiza isn't just a party island. In fact, it's also got a massively laid back side which many people enjoy just as much as the all night raves. One of the best places to soak up this hippie atmosphere is at Las Dalias Hippie Markets where local craft people sell their wares. Here, you and the girls can pick up cool pieces of art, a new statement piece for the wardrobe or even a gorgeous piece of jewellery that will remind you of your time in Ibiza. You'll even be able to pick up a drink and some food here if you all want a mid-day refreshment.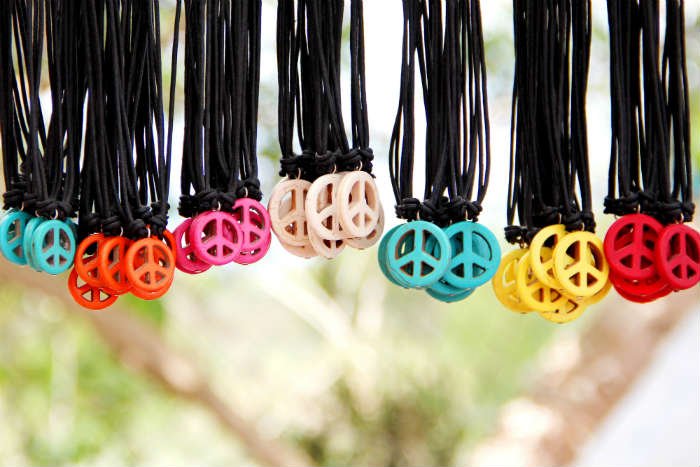 Sa Trinxa, Las Salinas
As the stalls start to fill and the crowds start to get busier, head away from the hippie markets and down the island to Las Salinas and to a cool bar called Sa Trinxa. It's one of the coolest spots on the island so rock up with the girls and be prepared to enjoy a late afternoon in the sun.
Grab a table in the beach bar – which might look a little less slick than other beach bars on the island, but the service and food are top notch – or get some grub on the beach and sit back as the tunes from the live DJ give you a small sample of why people keep coming back to Ibiza again and again.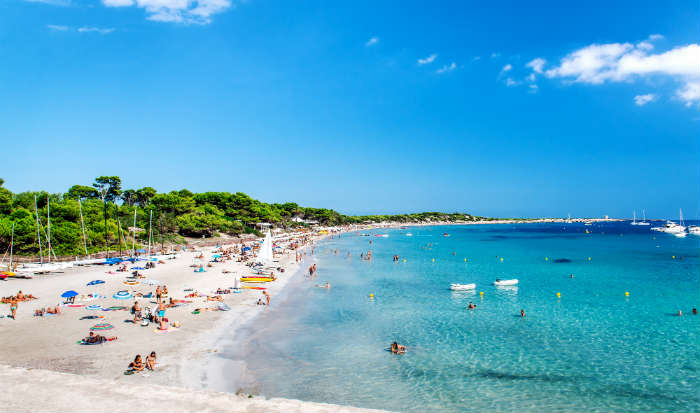 The Last Sunset at Cala d'hort
If you can manage to tear yourselves away from Las Salinas, we don't blame you if you can't as it's a pretty cool spot, then head to Cala d'hort to watch the sunset. Well, it's not just any sunset from Cala d'hort, it's the chance to watch sunset over what is said to be the third most magnetic point on earth, Es Vedra. It really is a sight to behold and will make a magical memory for you and the girls on your last night in Ibiza.