Are you bored of the same old New Year's Eve celebrations and traditions? Like promising yourself you'll make it past mid-January before breaking your resolution this year or linking arms with someone for no apparent reason and singing a cheesy song that you don't even know the words to. Well, you're in luck because here at icelolly.com, we're not a fan of shouting numbers at a big clock on the telly either which is why we've picked out some rather different ways to see in 2018.
Go Cow Whispering
Seriously. It's a thing. The only catch is you kind of need easy access to a cow or two to do it, and no that doesn't include your gossip-spreading former school friend who you cut ties with on bad terms back in year 9, before you ask. One tradition in Belgium, particularly popular with farmers, involves wishing their cows a happy new year. It's also known to be polite of the cattle to respond by saying "moo year, moo me." Okay, so we made that last bit up but in Romania however, it's common to try and get any animal to speak the human language. The twist being that if you succeed, it's a bad omen and if you fail, it's good luck for the coming year. Dr Doolittle would be screwd…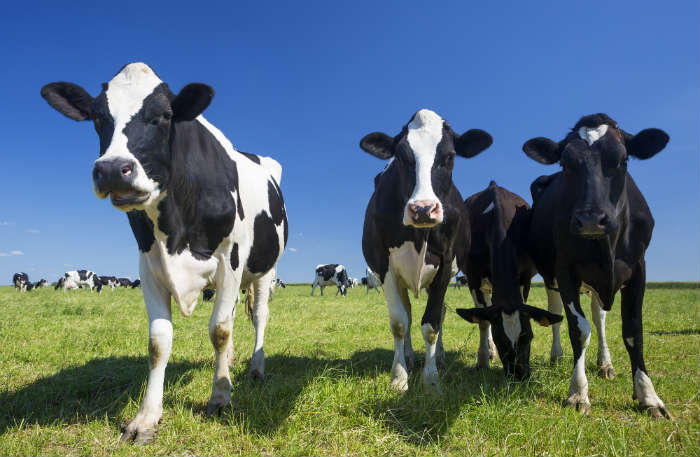 Throw Some Bread, Plates or Furniture
Yep, that's right. In some countries throwing parties on NYE is seen as just way too mainstream so they decide to go down a whole different avenue. Why not take a trip to Ireland and hit bread at walls with the locals to get rid of all those evil spirits that have taunted you throughout the year? People in Denmark notch things up a level and chuck broken china at the door of their closest friends as a sign of affection and ever-lasting friendship…of course. Those that have the most broken dishes piled up are considered lucky, as they have the largest amount of loyal friends. The Hillbrow district of Johannesburg also tend to throw furniture out of tall buildings so you could also do that, you know, if you have a spare sofa lying around.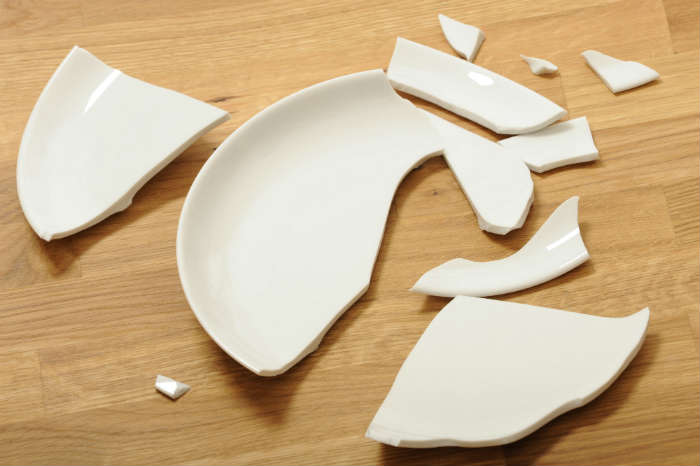 Jump in Your Coloured Underwear
What better way to increase your chances of prosperity, hope and love for the year ahead than wearing brightly coloured underwear, right? RIGHT? Well in parts of South America it's tradition to do just that, believe it or not. People in Chile are known to wear yellow undies to attract prosperity and money when the clock strikes midnight. The colour represents the sun which is viewed as the basis of life and abundance on earth. Other countries slip on red underwear to attract love or green as a sign of hope. If that doesn't sound out-there enough for you, why not jump up and down at the same time? It's what the Danes do. Literally jump into the new year. We see what they did there…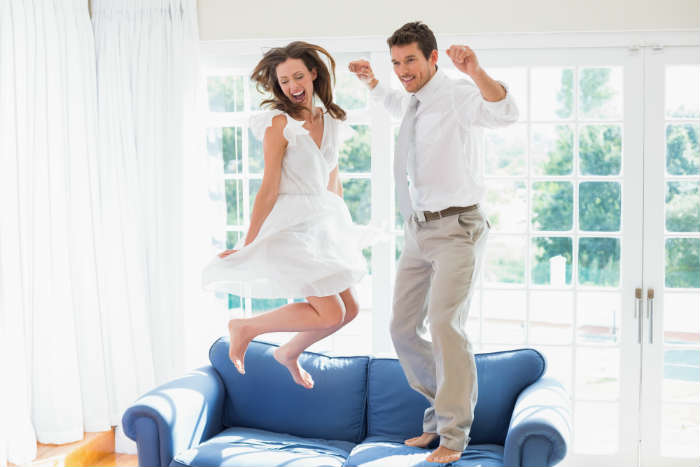 Drop Some Ice Cream…Then Eat a Grape or 12
You heard us correctly. And no, we haven't just decided to go on a major 2017 health kick. In Switzerland, people celebrate 31st December by dropping ice cream on the floor, with the belief that it will bring good luck and abundance. Either that or they just suddenly get very clumsy at the exact same point every year. Instead of a delightful bowl of gelato, you could satisfy your hunger by nipping to Spain and gobbling "the twelve grapes of luck." That particular tradition involves eating a grape with each bell strike at midnight, leading to a year of (buzzword alert) prosperity whilst also warding away evil. The twelve grapes are linked to the Puerta del Sol tower clock in Madrid, from where the change of year is always broadcast.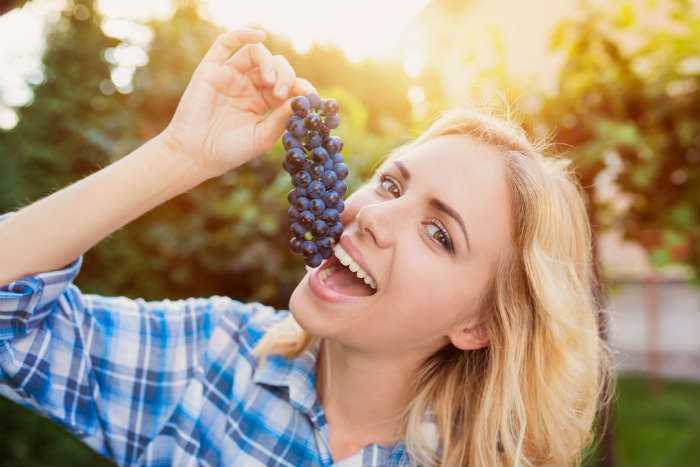 Walk Around With Your Suitcase
So our final alternative NYE suggestion may seem a little tame, but the reasoning behind it is arguably the greatest of any ritual we've ever heard. The people of Colombia, Mexico and other Latin American countries carry a suitcase around with them all day, hoping it will bring travel opportunities and adventure during the next year. Perhaps like one of these amazing all inclusive February half term deals or one of these recommended holiday offers. Not that we have any bias towards a particular holiday price comparison website or anything. You could even use the case to carry around your 12 grapes, snazzy underwear, bread, plates, animal whispering technique book or spare furniture and really ensure good fortune for 2018. Or just go to the pub with your mates.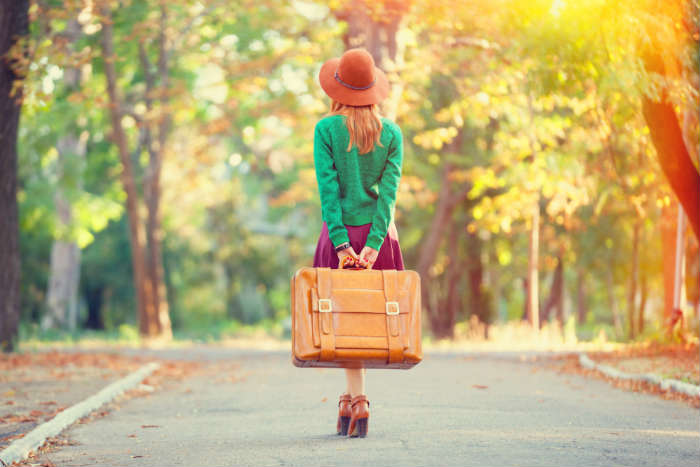 Are you doing anything differently for New Year's Eve this time around? Do you have any other quirky plan suggestions? Comment below and let us know!