Last night it was time for our monthly Twitter Chat, and in April we were talking bank holidays! Long weekends are the perfect opportunity to have a few days away without using up any annual leave, and we wanted to chat about the best places to go to make the most of your mini holiday.
Q1) Where's the best place you've visited over a long weekend?
European cities were popular choices for a bank holiday break, and for good reason! Great sights, delicious food, and the short flight times mean you waste minimal time on a plane and quickly get on with discovering a new place!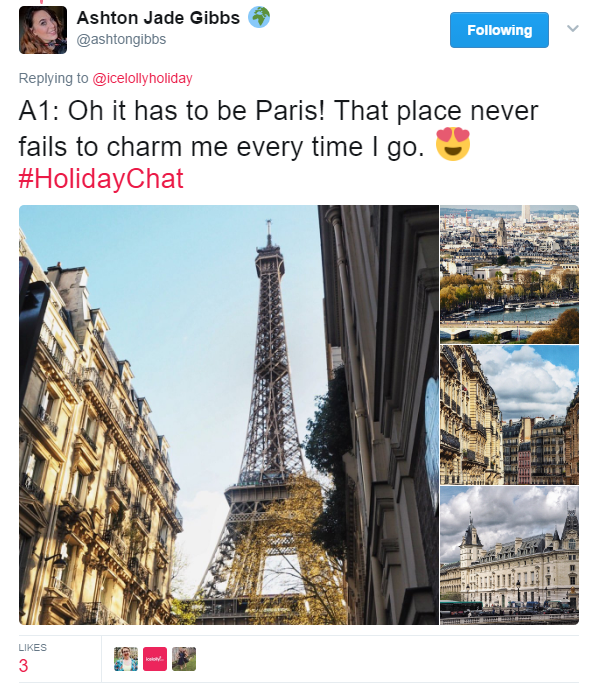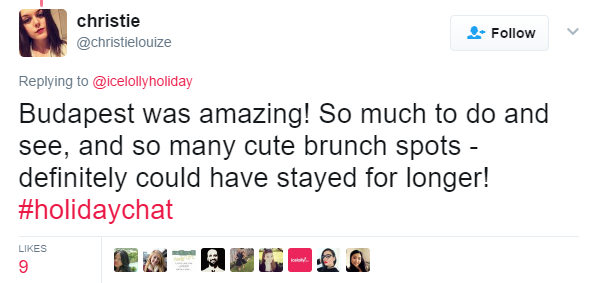 However that didn't stop a few people from being pretty ambitious with their bank holiday recommendations…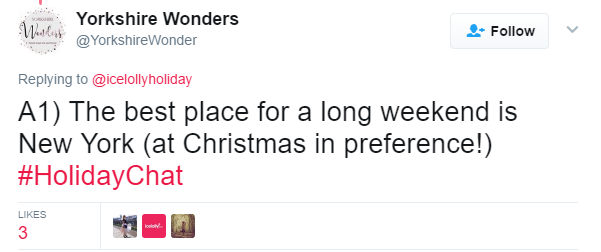 Q2) Any plans to get away during the bank holidays? Where will you go?
A lot of our chatters have got some exciting plans for the bank holiday that are certainly making us all jealous…

Others are planning on staying local this bank holiday, sticking to the delights of the UK!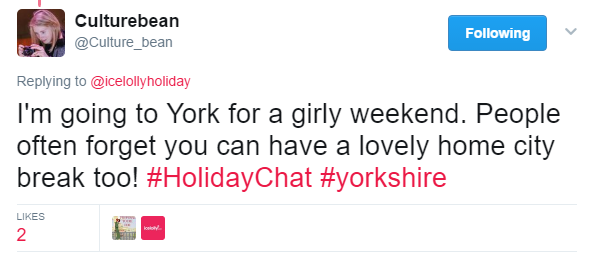 Q3) What is the perfect destination for a bank holiday break?
Close, warm and being able to fit a lot into a limited time span came up as essential parts of a bank holiday break!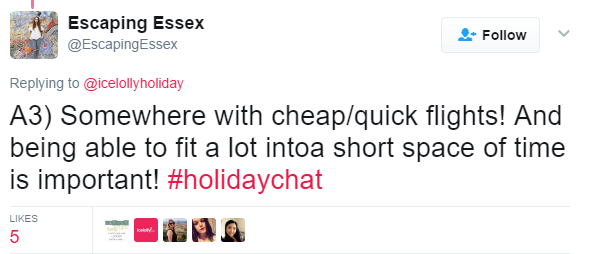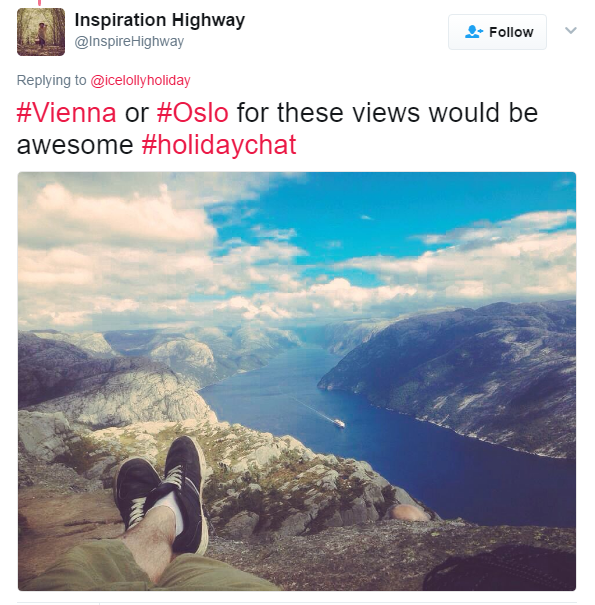 Q4) If you had three days and were allowed to spend 24 hours in any three different destinations, which would you choose and why?
This was a fun question that allowed everyone to go crazy with all their holiday fantasies!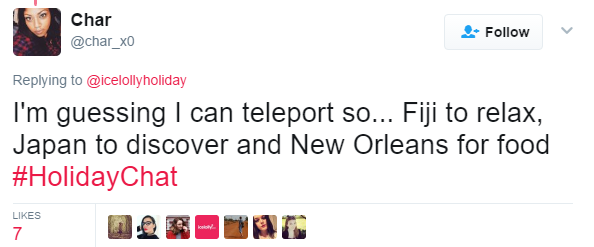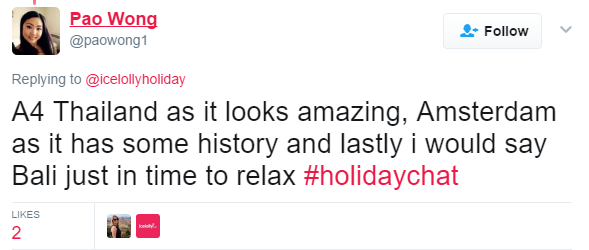 Q5) We want your tips! Leave a recommendation or blog post link about a place you think is perfect for bank holiday travel.
Need some tips for making the most of your bank holiday weekend? Our Holiday Chatters have got you covered! We had a bit of a link share where everyone could share their favourite posts – check out the Twitter comments to get some inspiration for your next break.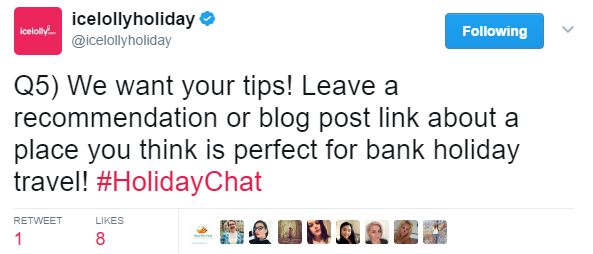 We hope you all enjoyed this month's #HolidayChat - see you next time at 8pm on Wednesday 3rd May! If you have any topic suggestions, please let us know in the comments!