Fancy trying something new on your next holiday? These weird and wonderful festivals will certainly provide a unique travel experience, whether you give them a go or simply take in the bizarreness from a safe distance.
Have a look see how many you'd be up for!
La Tomatina, Spain
We know what you're thinking. There's nothing at all weird about 20,000 people throwing tomatoes at each other, right? Well, the Spanish industrial town of Buñol doesn't appear to think so. Held on the last Wednesday in August, there are differing theories regarding its origin – one suggesting it dates back to 1945.
Editorial credit: Iakov Filimonov / Shutterstock.com
The Battle of the Oranges, Italy
What is it with fruit & veg based food fights? Over in Italy, it has become a yearly tradition to re-enact an ancient battle armed solely with oranges. And dressed in medieval costume, of course. Taking place every February in the town of Ivrea, it's much the same concept as La Tomatina.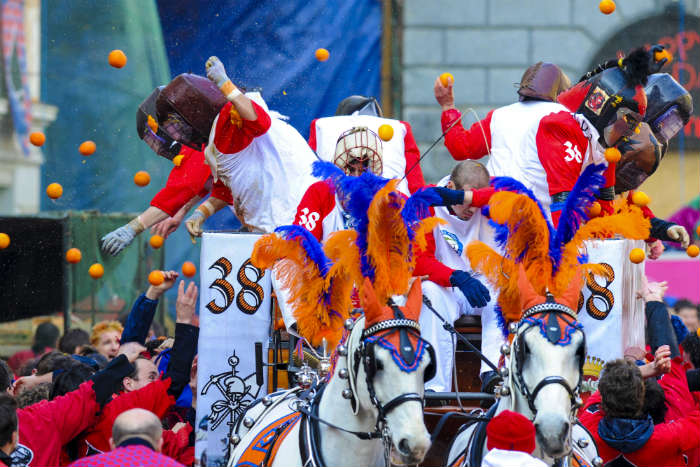 Editorial credit: Paolo Bona / Shutterstock.com
The Baby Jumping Festival, Spain
It's back to Spain for another rather strange celebration which is basically a big baby jumping fiesta. Located in Castillo de Murcia, newborn babies are placed down on the street whilst several devil-dressed individuals leap over them, in a performance held since 1620. The event marks the Catholic feast of Corpus Christi.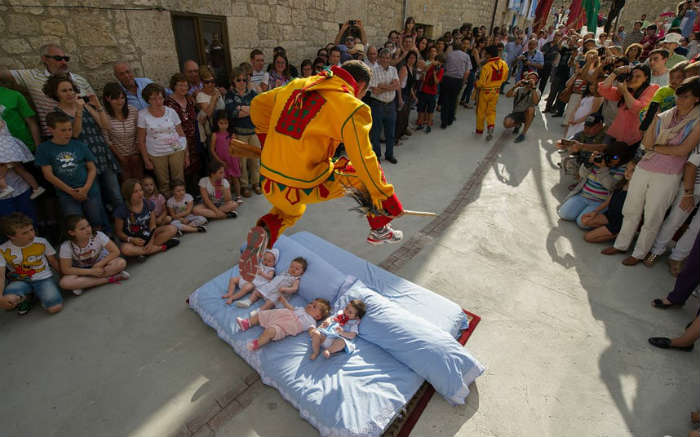 Credit: Getty
Wife Carrying World Championships, Finland
This takes the term couples holidays to a whole new level. About shoulder height, to be exact. Marital relationships are tested to the limit in Finland as husbands carry their other half along a 250-metre course, tackling various obstacles along the way, whilst obeying one of the strict competition rules which states "all participants must have fun".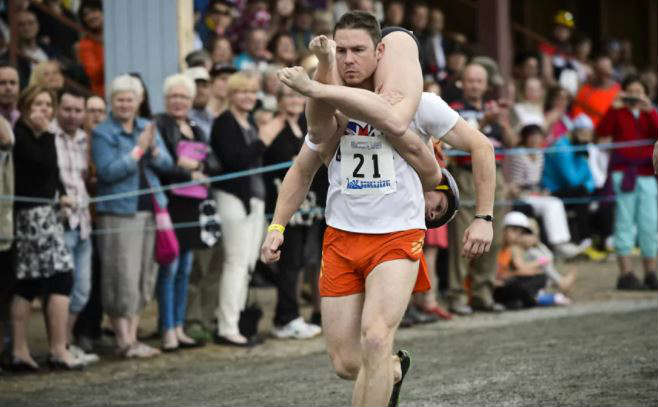 Credit: Getty
Monkey Buffet Festival, Thailand
Anyone that has visited Thailand will know all about the large appetites of cheeky monkeys that fill the country's streets. This trait is celebrated each November in Lopburi, when some 4,000kg of treats ranging from bananas and apples to cake and sweets are laid out for them to tuck into.
Editorial credit: topten22photo / Shutterstock.com
Noche de Rábanos, Mexico
Back to the veg again! Mexico's annually held Noche de Rábanos, that's 'Night of the Radishes' to you and us, celebrates a 16th century tradition during which vegetable sellers made sculptures of radishes to advertise in markets after the latest batch had been delivered to the Americas. Nowadays however, entrants compete for a cash prize and, well, just 'cause!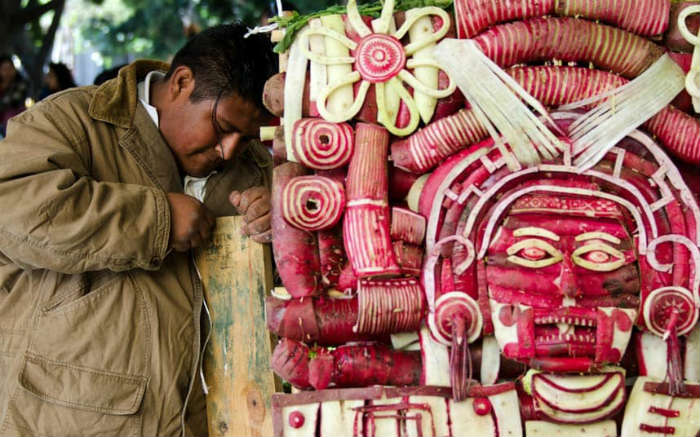 Credit: Getty
World Toe Wrestling Championships, UK
We couldn't miss out on including a common UK tradition, could we! Sorry, *common*.Toe wrestling involves two people sitting across from each other, locking toes and getting ready to do battle. Blocks are placed at either side and the loser is the person whose foot touches one of the 'toediums' first.
It was invented by a Staffordshire landlord in 1976, who wanted to try and find a new sport British people dominate. Sounds toe-tally bonkers to us!
Credit: Getty
Underwater Music Festival, USA
With origins stretching back more than 30 years, Florida's Underwater Music Festival is exactly how it sounds, because music festivals on dry land are waaay to mainstream. The event, which aims to promote responsible diving and environmental sustainability, involves sea-themed music being played through underwater speakers in the United States' only living barrier reef.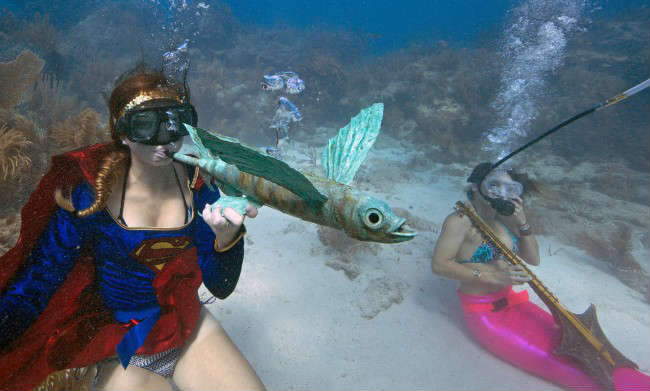 Courtesy of Bob Care/Florida Keys News BureauM
Would you try any of these weird world festivals?