We asked you which destinations you fell in love with at first sight and here's what you said. If you're looking for holiday inspiration, it's right here...
Jessica Buck | Paphos
Paphos is one of the most beautiful places I have ever visited, and I am yet to visit anywhere else quite like it! This Cypriot gem is full of things to see and do with plenty of restaurants, shops, bars and tourist attractions dotted along the pretty harbour. Paphos Castle is a must see, as is the Tomb of the Kings and the nearby beach resort of Coral Bay.
If you're seeking a bit more adventure hop on a jeep safari to the Akamas Peninsula where you'll take in the sights of the Troodos Mountains, the Avakas Gorge and the Natural Sea Caves of Peyia. You'll also visit Lara Bay and the Baths of Aphrodite and you'll pass through the ghost town of Famagusta and the small fishing villages of Polis and Latchi. Paphos retains so much history and charm and is definitely the most romantic holiday destination I have ever been to. Paphos has been named the European Capital of Culture for 2017 so you now have even more of an excuse to visit this beautiful resort - what are you waiting for?!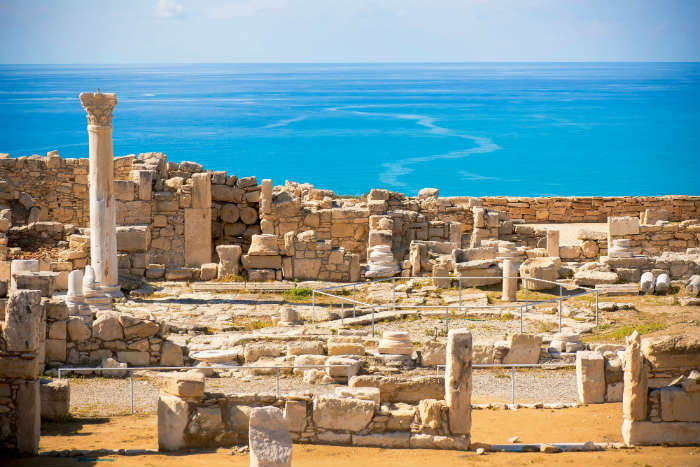 Poppy | Costa Rica
We instantly fell in love with Costa Rica, from the moment we arrived we were greeted with smiles from friendly locals, while driving everyone would wave at us and the whole experience made us feel like we were part of one big happy family, it was so lovely! Waking up and going to a beautiful, untouched beach to see the sun rise and listen to the only sounds around you, the exotic birds in the trees and the sound of the ocean, I don't think we've ever experienced anything else quite so relaxing. We have truly fallen for Costa Rica and cannot wait to visit again!
Checking In Travel
Keri Allan | Singapore
I fell in love with Singapore – it's a melting pot of cultures and has lots of history whilst also being state of the art. You can't beat a bit of SE Asian sunshine, but the icing on the cake for me has to be the amazing food there, with hawker centres full of Indian, Chinese and Malay cuisine. Heaven!
Ladies What Travel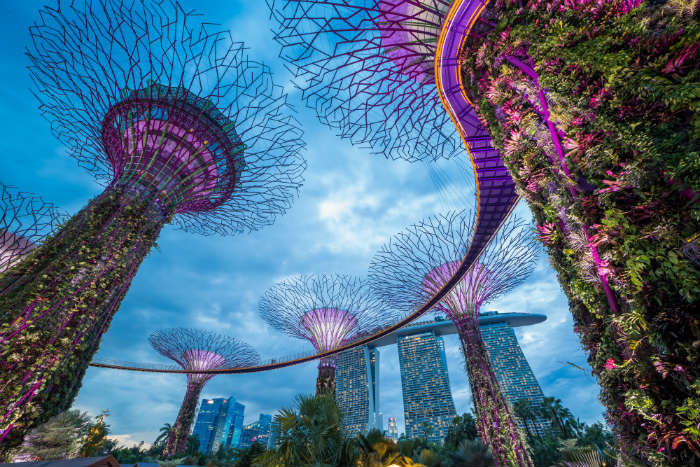 Annie and Rachel | Ibiza
We fell in love with Ibiza when we visited last year. Everyone has such bad opinions of Ibiza full of partying and alcohol however we stayed away from it all in a quiet village overlooking the sea. We then took a boat from here to the island of Formentera which was absolutely stunning, especially as we were able to explore the island by bike. The island was beautiful and the best way to explore is definitely by bike, with the wind in your hair! There are also lots of shops and restaurants too. Ibiza certainly stole our heart and we would love to return.
Three Brits
Victoria | Lisbon
Panoramic views, golden beaches and mouth-watering food are just a few of the reasons why Lisbon absolutely blew me away. I spent five days there last summer, and loved every second of what is one of the most underrated European capitals. With affordable flights throughout the year, it's also one of the most budget-friendly places I've been to so far.
Old meets new in the heart of the city which truly offers something for everyone, but daytrips out of town are also plentiful – make sure you don't miss Sintra for the beautiful palaces and scenery, or head to nearby Cascais for sunbathing and water sports under the scorching sun.
I left my heart in Lisbon, and when you go I'm sure you will too!
Danielle | Slovenia
I fell head over heels in love with Slovenia immediately. It was my first solo trip and I knew that trip was the best decision within seconds of arriving. With a charming capital, gorgeous mountains & lakes, a small section of the coast, a fantastic wine region, incredible food and super welcoming people, what more could you want?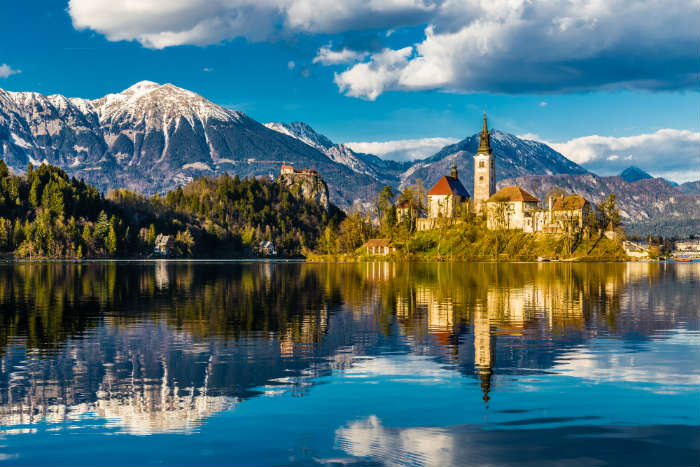 Louise Whitfield | Iceland
I fell in love with Iceland because of its vast and varied landscape that remind me each time I go that no matter how much I stress about the small things day to day, in the grand scheme of life, they're nothing. I fell in love with the waterfall, Seljalandsfoss, most of all as it'll forever be mine and my husband's spot - it's where we got married.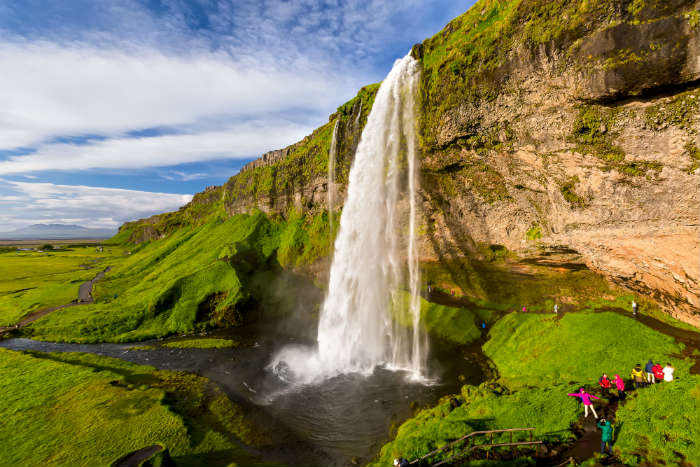 Sarah | Australia
I visited Australia in 2013 and immediately fell in love with the whole country but one place in particular captured my heart like nothing else, Karijina National Park. Just stunning. Something new to see around every corner. Hiking to natural pools in the morning & then watching the sunset surrounded by new friends will stay with me forever.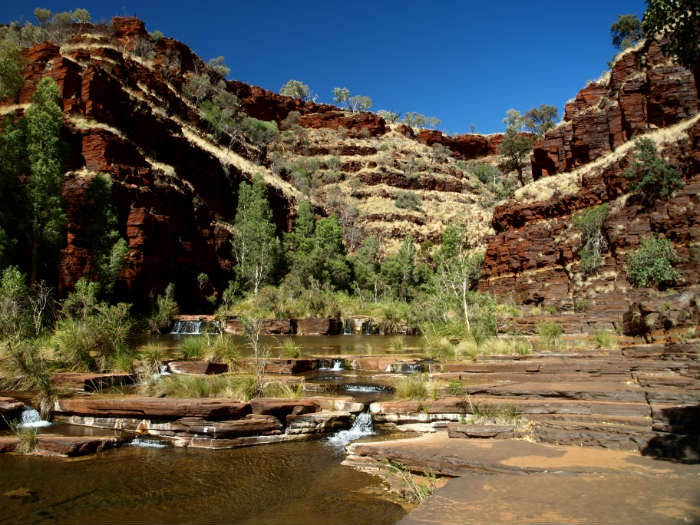 Bethan Greenhalgh | Madrid
Madrid was a city that stole my heart. It was a birthday surprise and I done no planning and just didn't know what to expect. It's true to say that Madrid wowed me more than Barcelona and although the weather was slightly overcast in our time there, it did not stop us exploring little bars, foodie joints, rooftop bars and the top sights! The highlight for me was the food, traditional, Spanish food! Oh. And the wine! Both are so cheap and delicious! If you are looking for a city break I recommend Madrid next!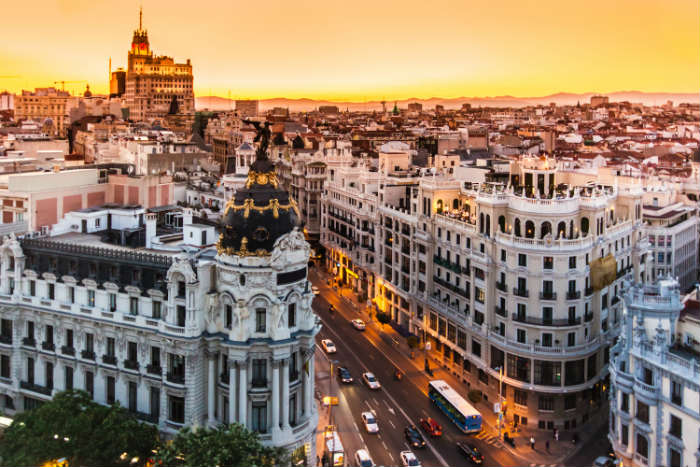 Sarah-Ann | Croatia
The destination I love most has to be Croatia, Hvar in particular! Everything about it - the atmosphere, the food, the architecture, there's so much to do or not do, just chill - I could go there again and again and never get bored! One of the highlights from my trip there was taking a little boat out to the neighbouring Pakleni islands. We were so secluded, it was paradise!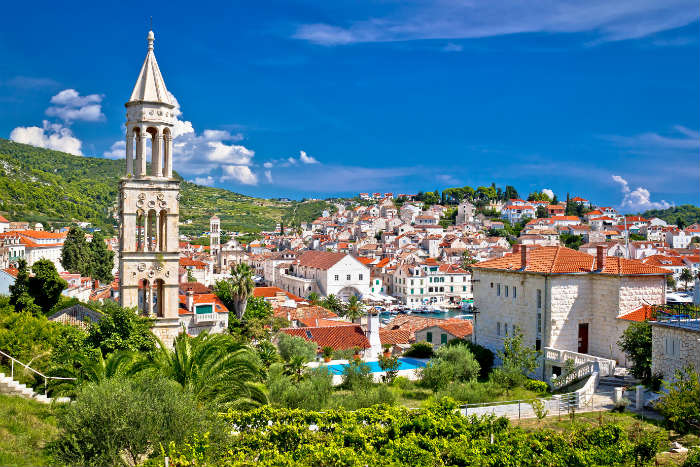 Have you been to any of these place before? We'd love for you to let us know which destinations you fell in love with at first sight!