As many of you now know, icelolly.com host a monthly Twitter Chat called #HolidayChat, where we pick a different theme each month and ask five questions to get you all talking! As we're now in August it seemed appropriate for our topic of choice to be 'Summer Holidays' – even the sunshine here in the UK has been putting us in a summery mood!
Q1: Have you been on holiday this summer?
Where have you been or where would you like to go?
Everyone was excited to chat about their summer plans, and we got responses from people who've already been on their summer holiday and people who are still looking forward to theirs.



Croatia was a popular choice…

…and Natasha made us all jealous with her fabulous photos from the Amalfi Coast!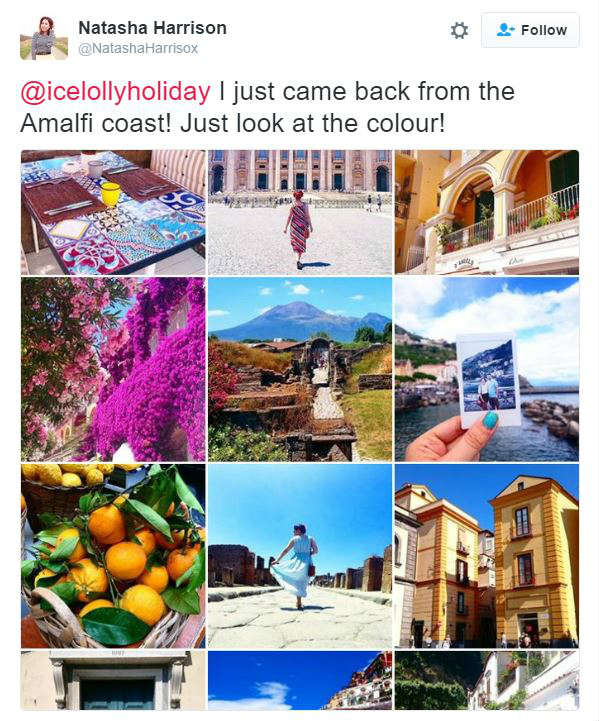 Q2: What was your favourite holiday when you were younger?
We asked what everyone's favourite destination was as a child, and there was one very clear winner! Whether in France or the USA, Disney is every kid's dream destination.




Q3: Do you always wait until summer to go on holiday?
The idea of just going on one holiday a year was met with horror by most…


And a lot of people pointed out how much cheaper it can be to travel outside of summer. Gotta get those bargains!


Q4: Do you prefer to spend your summer holiday abroad or in the UK?
It turns out a lot of our HolidayChatters have just as much love for the UK as for far-flung countries. But most people admitted that the temperamental British weather is a serious downfall!


Q5: Finally, share with us your favourite summer holiday photo!
Ok, these were our favourite answers so far – you guys have some amazing holiday snaps! It's true that sometimes a picture speaks a thousand words…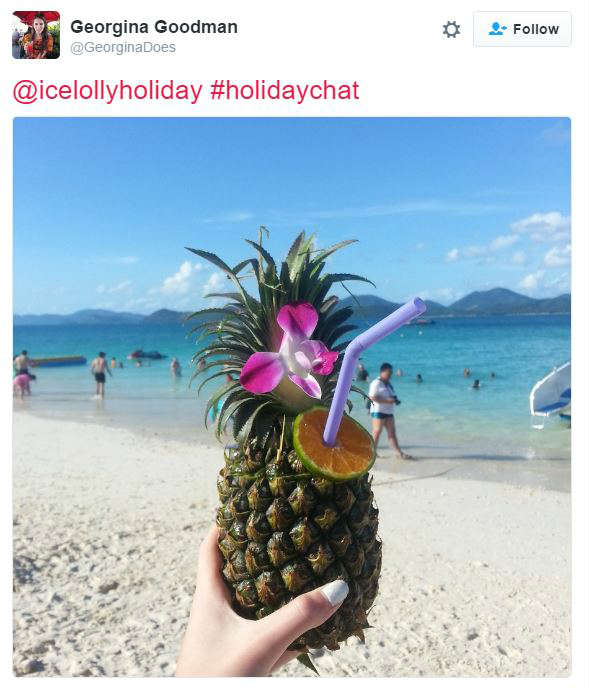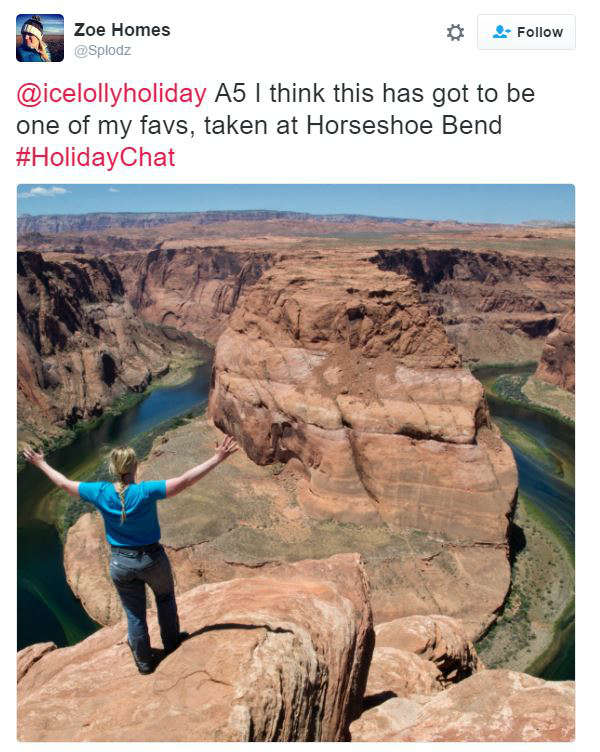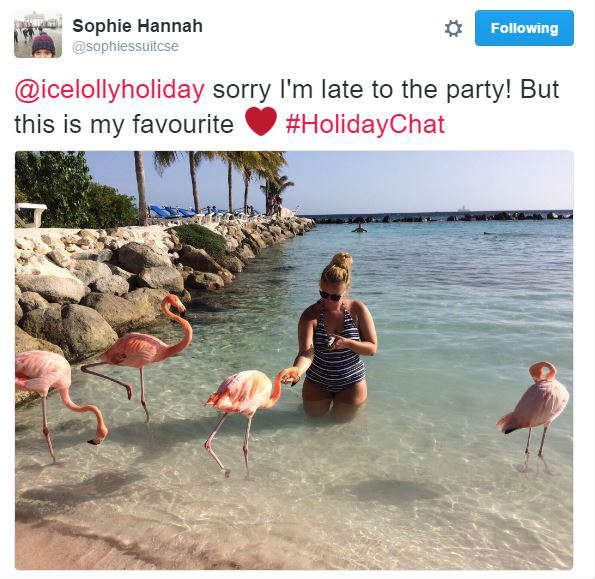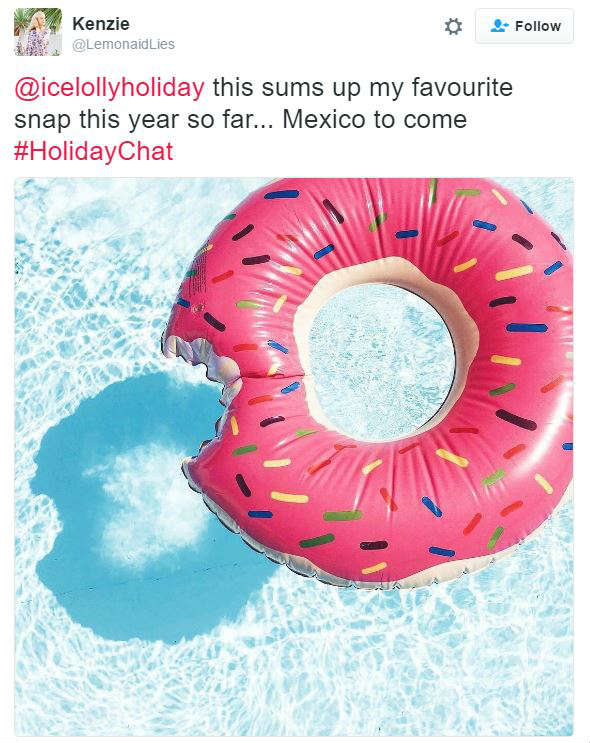 See you on September 7th for our next #HolidayChat, and let us know in the comments if you want to request a topic!