The Costa Brava has long been a British holiday favourite, well-known for its great weather and stunning coastline. Today we're picking out the best beaches this sun-drenched stretch of Spain has to offer!
Lloret Beach
The main beach in the resort of Lloret de Mar, Lloret's key boasting points are its accessibility and facilities! Public toilets and a few casual bars can be found right on the beach, and its central location means it's only a few minutes' walk from a large choice of seafront restaurants, bars and shops. For those staying in Lloret de Mar this will be the sunspot of choice, and if you're looking for a daytrip many companies offer catamaran sailing tours right on the beach!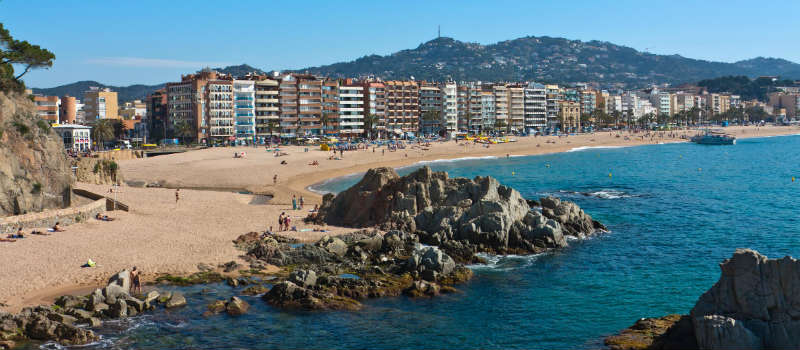 Sa Caleta Beach
This tiny beach, just 15m long, is tucked away at the end of Lloret beach. This rocky inlet is first and foremost a fisherman's cove, and it's not unusual to see quaint fishing boats parked along the shore. The setting may cause you to double-take on arrival; the beach is backed by a picturesque medieval castle and enjoys stunning views of the sea. Located slightly away from the buzz of the main promenade, Sa Caleta is a great option for those looking to escape the crowds.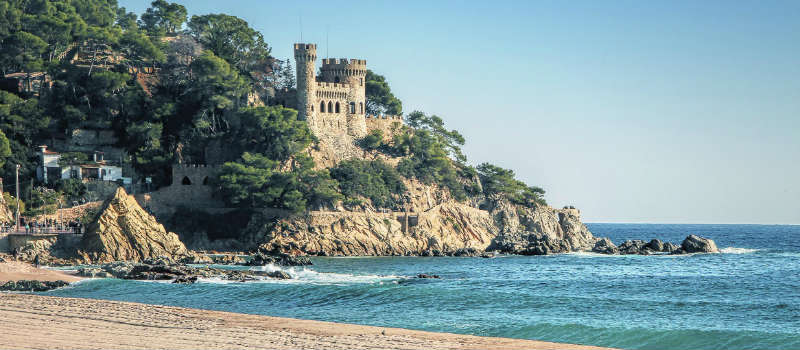 Read more about holidays in the Costa Brava.
Fenals Beach
Fenals is found just down the coastline from Lloret, a sheltered beach that lies in a bay. An official Blue Flag beach, Fenals is clean, has great facilities and is located right next to a small resort town, making it a good option for those with kids. Fenals is connected to Lloret by a lovely coastal path that allows visitors to walk from one beach to the other in around an hour, otherwise there are regular buses travelling between the two resorts.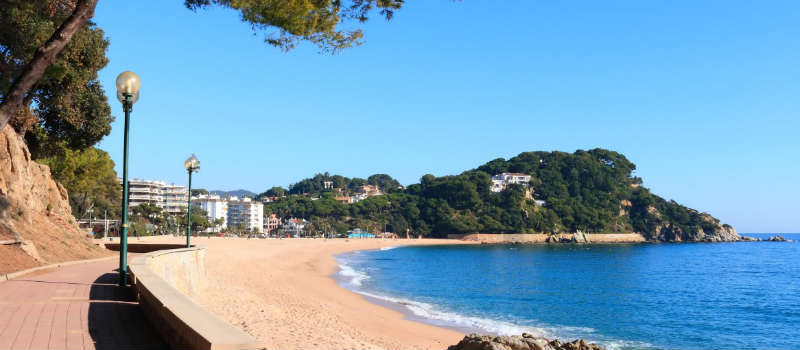 Cala Rovira Beach
Cala Rovira near Platja d'Aro is a striking beach, made vibrant by the unusually bright orange sand that decorates its shores and the patches of green forest that provide its backdrop. Cala Rovira has a range of facilities and is equipped with bars, refreshment stalls and lifeguards as well as a choice of sporting activities, making it a perfect option for a fun day at the beach.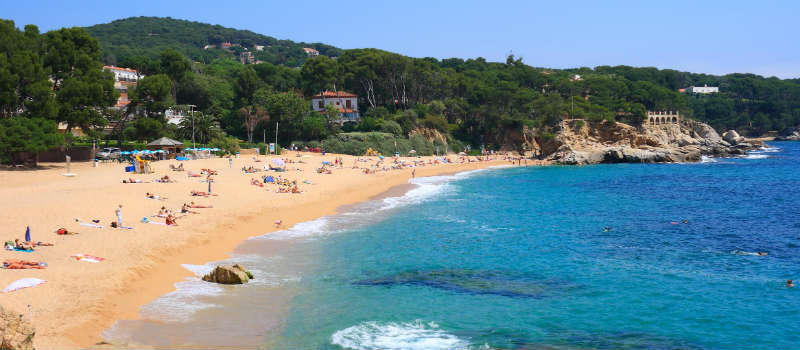 Sa Tuna Beach
This little-known beach is a little removed from the main resorts of the Costa Brava, lying north of Llafranc, an hour's drive from Girona. This quaint pebbly beach is a great photo spot, framed on one side by a row of pristine white houses interspersed with bright green trees. The area is so far off the usual coastal track it has been nicknamed 'Little Africa', but it is definitely worth the detour!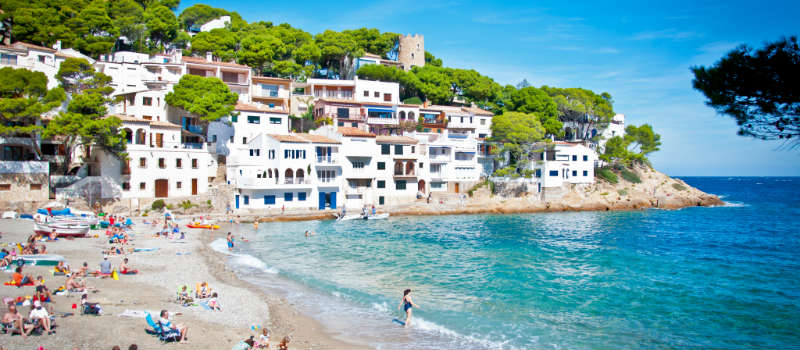 Image courtesy of Andra Clambra on Flickr.
By Kate Moxon - Costa Brava beach bum