Ever since Amy Poehler's character Lesley Knope muttered the words on Parks & Recreation, the term Galentine's Day has become a big hit with ladies looking to celebrate the holiday despite not being loved up. Celebrated on 13th February, it's all about showing appreciation for female friendships and those strong independent women in your life.
There are several ways in which you can celebrate Galentine's Day with a holiday and they don't all have to cost a small fortune – because let's be honest, you'll need to keep some money spare for all those cocktails.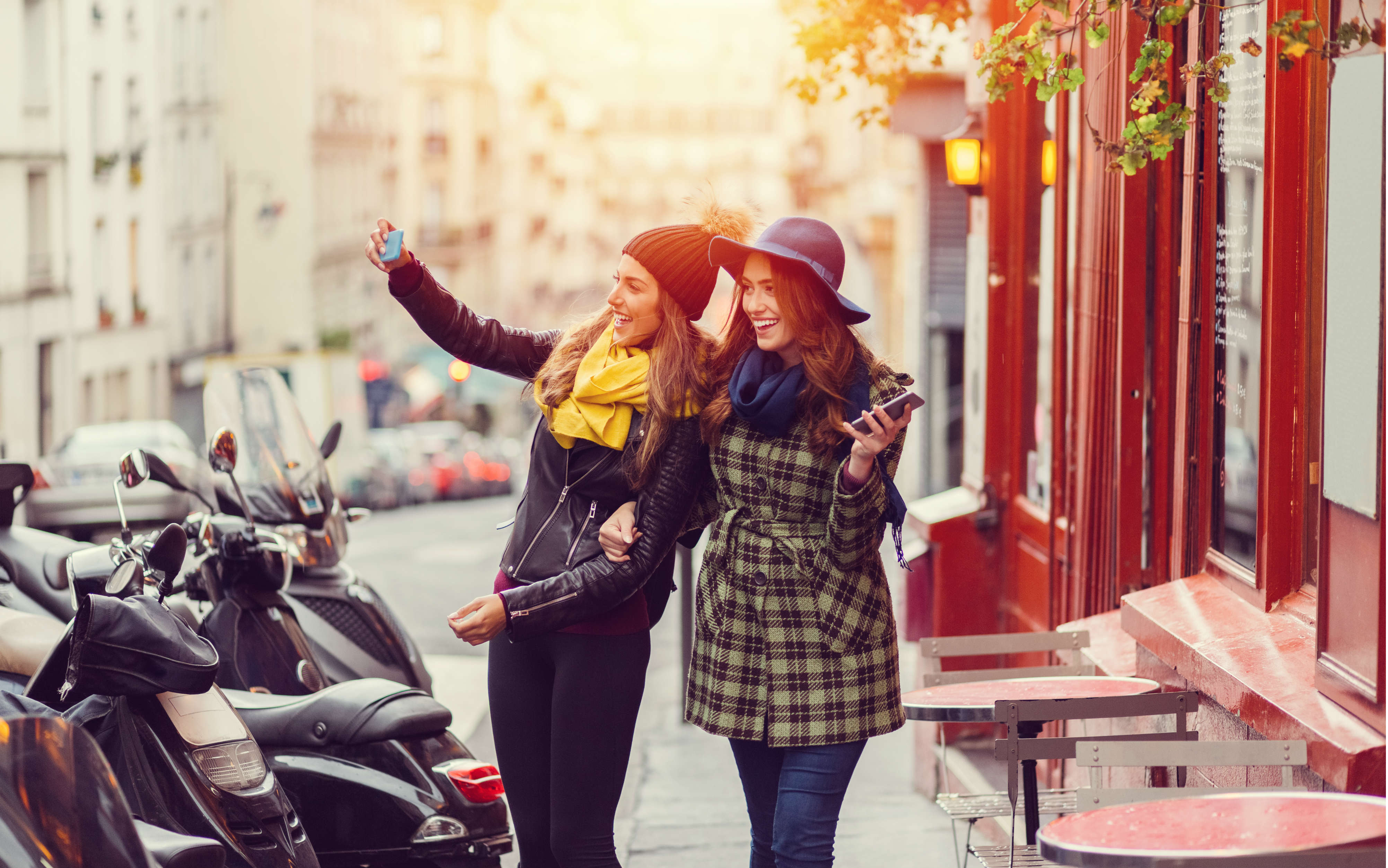 UK Holidays
Pack a cocktail making kit, delete Tinder from your phone and gather the girls for a budget friendly UK holiday. With an abundance of stunning places to visit in the UK, it's a great chance to both explore and get some scenic selfies with the girls. If you're lucky enough to bag a place with a hot tub, not even the colder climates of the UK will be able to dampen your girly weekend. So, why not book a log cabin in the Lake District or a glamping pod in Cornwall?
Bring The Holiday To You
If you can't gather all the girls for a weekend away, then why not bring the holiday to you? You could host a city break in your very own home and invite everyone along for a cheap holiday. Pick a destination you would all love to visit and have a party themed around that place! Paris? Well of course you'll need lots of amazing wine and cheese, but maybe hold back on the lovey dovey aspect. Rome? Stock up on thin based pizzas, pasta, gelato and some limoncello.
European City Breaks
To make the most of your girly weekend, you could head off to Europe to explore one of the many wonderful city breaks on offer. With Bruges only a short flight away, and the home of chocolate, what more could you want for a short break? There are plenty of cute little chocolate shops to potter around, beautiful buildings to photograph and cosy cafes to while away the time in. It's the perfect spot for a relaxing girls break.
Where would you take your girl gang for a Galentine's Day celebration?