We are thrilled to announce that Tom Fletcher has been voted icelolly.com's Celebrity Dad of the Year 2016!
Tom saw off competition from a number of famous fathers who were all voted in to the top ten by you, following an initial nominations phase.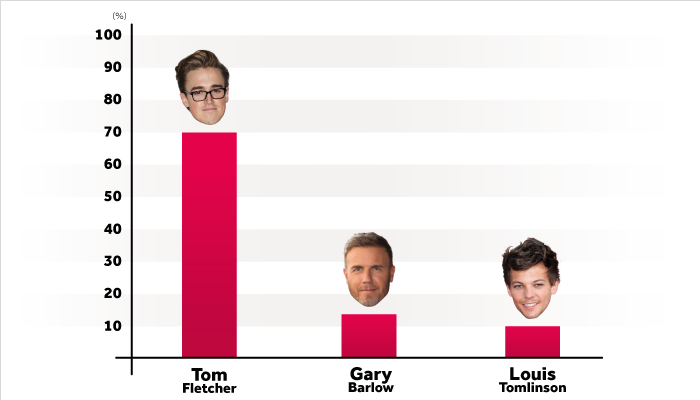 Reigning champion Gary Barlow was gunning for a Celeb Dad hat-trick, as was Peter Andre who won the award in 2010 and 2011, but it was Tom, the lead singer in McFly, who secured his second success.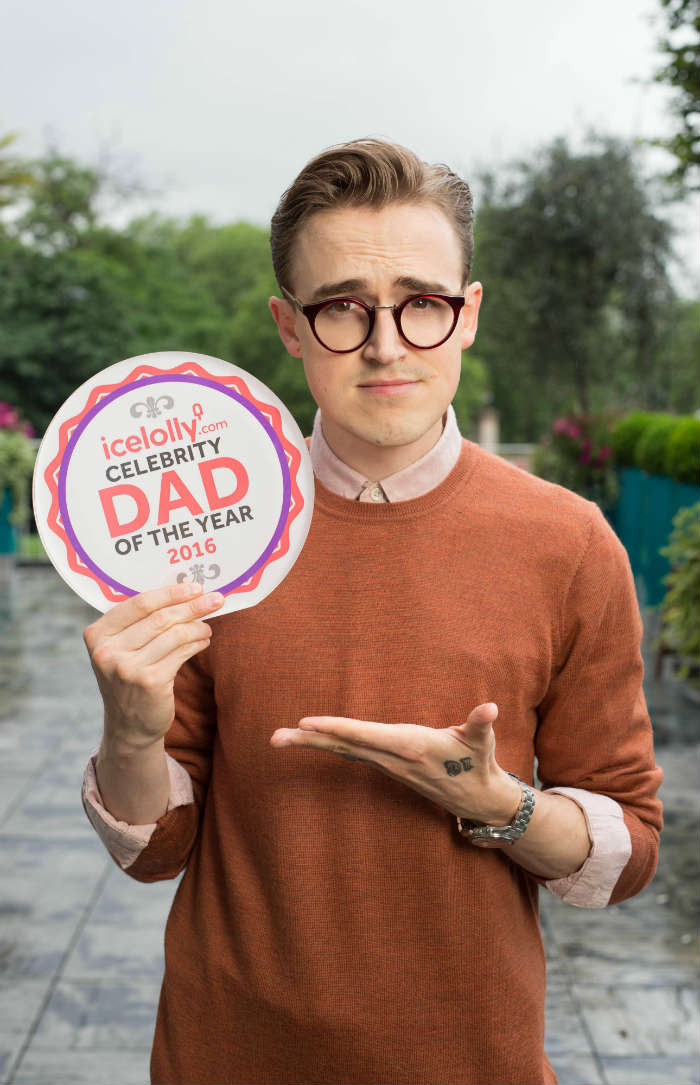 One Direction star Louis Tomlinson, England footballer Jamie Vardy and actor Benedict Cumberbatch couldn't pip the father-of-two to the post in a competition that proved more popular than ever with thousands of fans getting behind Tom on social media.
Jason Donovan, Bear Grylls, Elliott Wright and Chris Evans completed the shortlist but your votes ensured a never-before-seen double for the Fletcher Family.
Tom's wife Giovanna was named Celebrity Mum of the Year 2016 back in March and the result of our Celebrity Dad vote means that both trophies are held by a couple for the first time ever!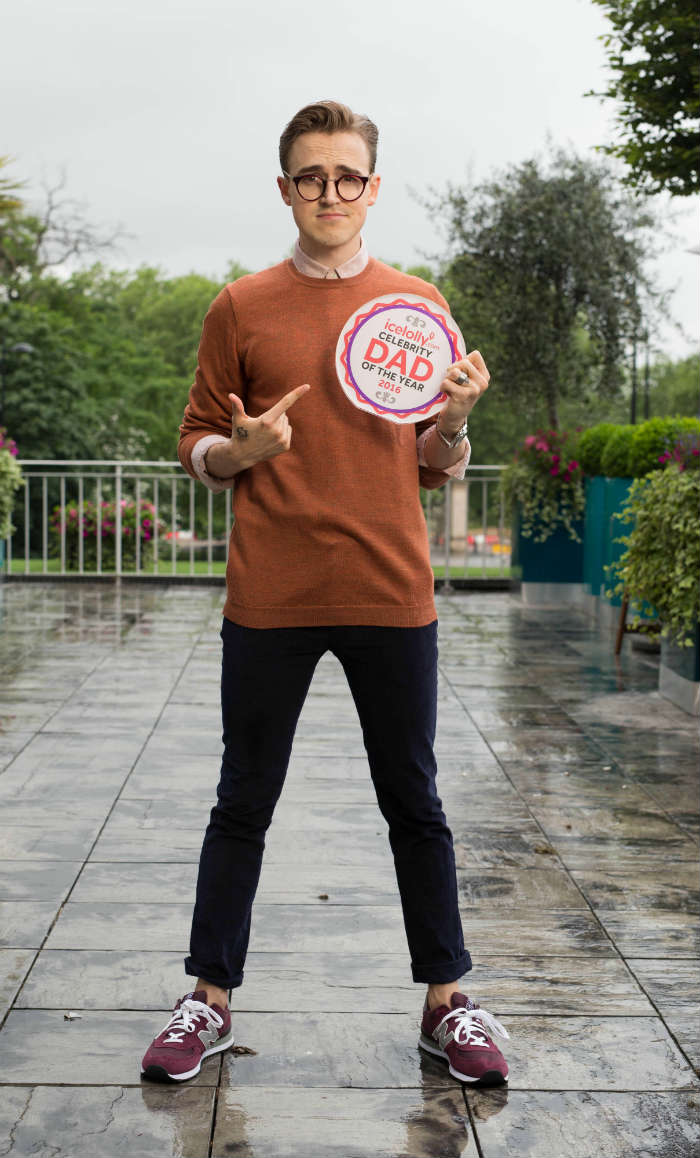 The pair welcomed son Buzz into the world in 2014 and posted a series of super-cute vlogs to their respective YouTube channels, including the adorable dandelion video (who could forget, right!).
Second little boy Buddy was born just prior to Giovanna's Celeb Mum triumph and Tom now joins his other half in receiving special recognition for the top job they both do, juggling a busy work life with those ever important parent duties.
Perhaps best known for being a member of boyband Mcfly, and more recently McBusted, the 30-year-old also released his maiden children's book in 2012 and will be touring again from September.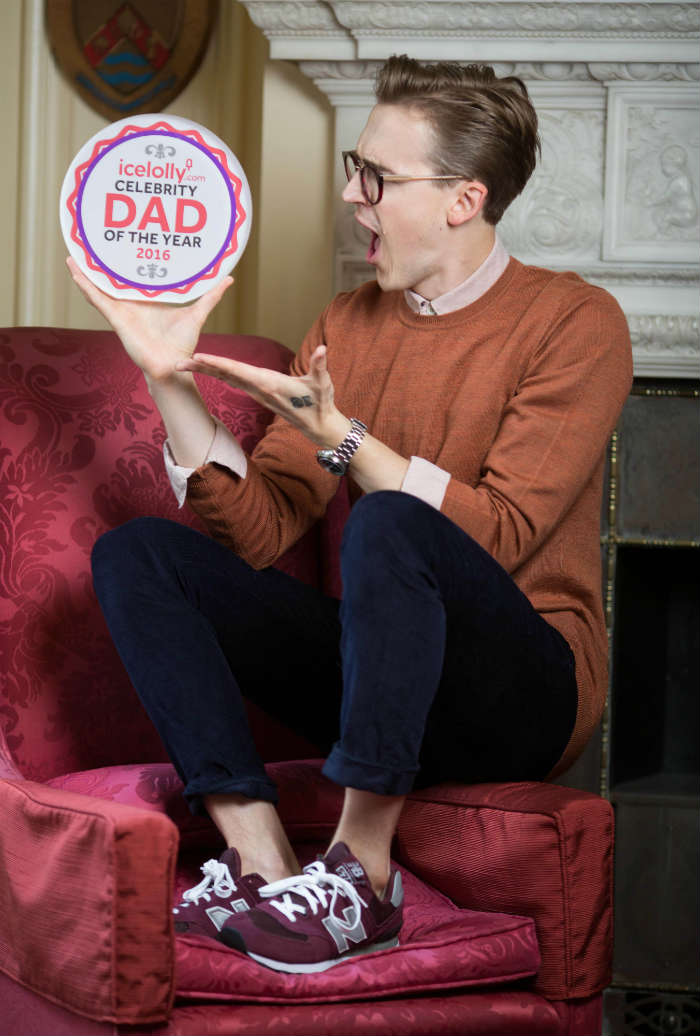 After receiving his award in London, ahead of Father's Day weekend, Tom said: "I'm flattered to have been voted icelolly.com Celebrity Dad of the Year 2016 and I'd like to say a big thank you to everyone who voted for me.
"It's been a busy few months in the Fletcher household adjusting to having two young children, but it's been really incredible seeing the bond between two brothers form.
"It's definitely a balancing act between family life and my career, something that other dads out there will sympathise with, but with the tour postponed I've just been enjoying the time with my two wonderful little boys!"
Congratulations to Tom and each of our Celebrity Dad of the Year 2016 nominees!
Keep an eye on @icelollyholiday for more images and news and get involved using the #CelebDadOfTheYear hashtag!