icelolly.com are delighted to reveal that Giovanna Fletcher has been voted our Celebrity Mum of the Year 2016!
Since giving birth to first son Buzz back in March 2014, Giovanna and her McBusted-singer husband Tom have melted the hearts of the British public with a series of adorable vidoes posted on their respective YouTube channels.
The couple's second little boy, Buddy, was born just a couple of weeks ago and you backed Giovanna in your thousands to hand her our Celeb Mum crown!
Having had several women's fiction books published, she is recognised as a highly talented author and her excellent vlogs and blogs are loved by her strong army of fans.
Giovanna was on hand to pick up her trophy and joins other half Tom, who was voted Celebrity Dad of the Year by you back in 2014, in receiving special recognition for the wonderful job she does juggling her busy work life with those all-important family responsibilities.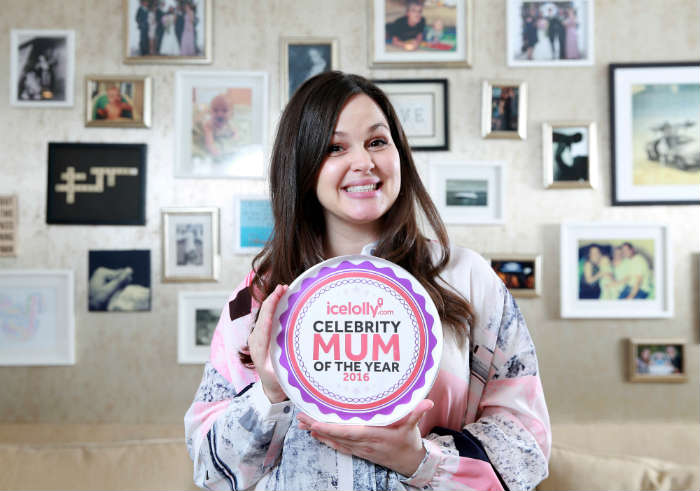 Following an initial nominations stage, we counted up your votes and had a shortlist of ten famous mothers who then each battled it out to claim this year's gong.

The competition drew more interest than ever as our winning mum saw off challenges from the likes of two-time champion Katie Price, record-breaking Adele, TOWIE sisters Billie and Sam Faiers, the former of which claimed last year's title, and heptathlete Jessica Ennis-Hill.
Also put forward were Coleen Rooney, Danielle Lloyd, Louise Pentland and Emily MacDonagh and you can click here to find out more about Our Celebrity Mum of the Year Nominees.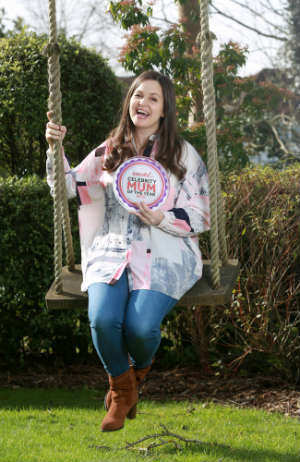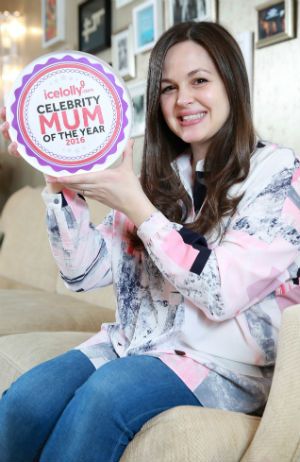 Upon receiving the award in the comfort of her own home, Giovanna said: "I feel really flattered to have been voted icelolly.com Celebrity Mum of the Year 2016.
"I'd like to say a big thank you to everyone who voted and give a supportive cheer to all the other mums out there plodding their way through the highs and lows of motherhood.
"It's been a busy couple of weeks with the birth of my beautiful little boy Buddy, looking after Buzz and keeping on top of work. It's definitely a balancing act between family life and my career, but I'm taking things easy for the time-being and enjoying the time with Tom and our two wonderful little boys."
Congratulations to our winner Giovanna and all of our Celebrity Mum of the Year 2016 runners-up!
Head over to @icelollyholiday for more images and news and get involved using the #CelebMumOfTheYear hashtag!