There used to be a time when you could just stick a pin in a world map, chuck some belongings in a case and head to anywhere your heart desired. Once you have a young family though, your choice of holiday destination might become a bit more limited. It will depend on various factors such as how far you can travel without having a meltdown (you or the kids!), how hot or cold it will be, entertainment options and food selection. The list goes on. No destination is off limits by any means, but you do have to think about it a little more and also be aware that it may not be quite the same as it would have been pre-children.

If you're struggling to decide on which holiday to choose for a young family, the below points might help you decide what is the best option!
The Weather
Before you make your destination choice, look up the weather for that time of year. Will it be too hot for young children? Too cold? You want to be able to enjoy your holiday without panicking 24/7 if your baby or young child is going to overheat. If you have your heart set on a certain country or destination, then look up the best time of year to go that will suit your family's needs.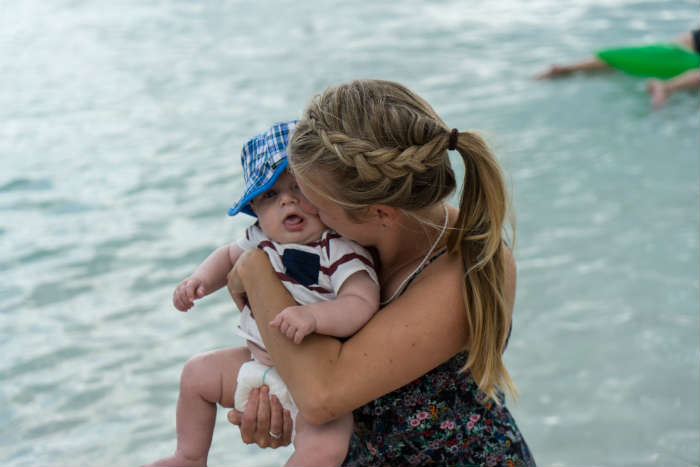 The Travel
Children are actually pretty resilient when it comes to flying, they don't tend to have the annoyance and fear that some of us grown-ups are instilled with. More often than not they will cope with the journey and surprise you with their patience. However, there will be some children that struggle on a 4 hour flight. It can even be testing for adults being contained in a small space, but if you feel you can entertain your young family, then be brave and go for it.
We have flown with our children from as young as 3 months old and have luckily never had any issues. We just go armed with lots of snacks and new things to look at like books and toys!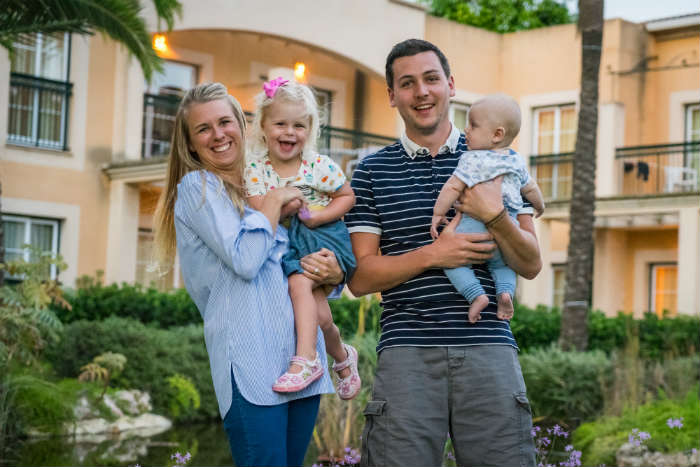 Food Choices
All the exciting stuff that entices us to a country - exotic foods and talking the local lingo - has to be thought about a little bit more now. Will you be able to offer your toddler foods that they will be happy with? Babies are fairly easy if they are either being breast fed or bottle fed, as long as suitable equipment is available. Also, if you're concerned about the food hygiene in the country you're visiting, you can also get some simple sterilising bags for any gear you need to take. They're so easy and cheap!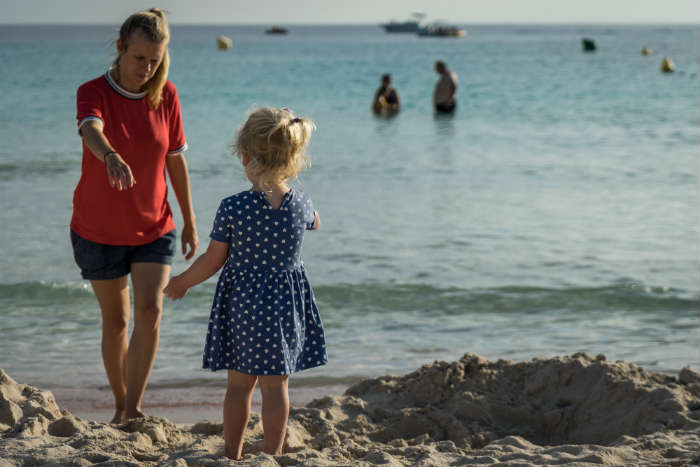 Personally, we have stuck to Europe with our little ones just because we know what to expect when it comes to the weather, travel and food choices. We always travel either early or late summer mainly due to cost so, if budget is a concern and it's possible for you to go in May or September/October, that's a great time to go! The temperatures are also low enough to make the most out of the days and not worry about the children getting too hot!
There will be a time in the future when we can become more adventurous and spontaneous with our destinations but for now, it's important we plan a little more so we can have an enjoyable holiday with our young family!
Lifestyle and family blogger, Hayley, has kindly written this guest post for icelolly.com to give us the best tips on choosing the right holiday for a young family. If you want more tips on family holidays, make sure to check out her blog Hayley's Little Things!