Guest post, by Essential Twenty
With Alicante being just a couple of hours away by plane, it's a shame not to take a trip to the Costa Blanca. With Benidorm being in the heart of the Costa Blanca, some may think of it as being the place that Brits escape to in order to get some sun, sea and sand, but still, a place to get a bargain pint of Strongbow. But it's much more than that, and there are 3 places that you've got to visit!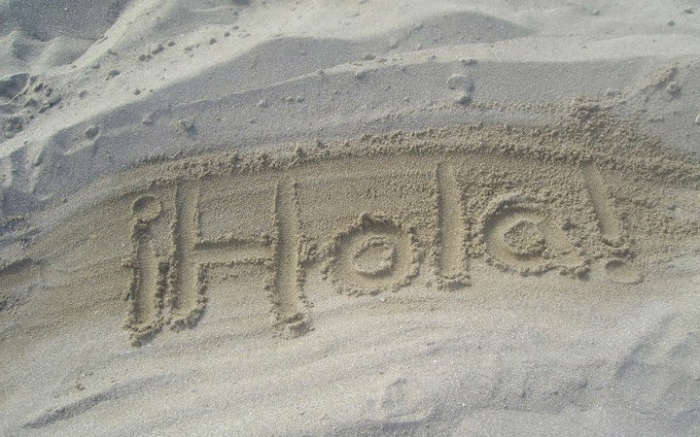 I've visited the Costa Blanca 10 times over the last decade due to family friends being located in Moraira and Teulada for quite a few years, and I've been able to explore the region away from the tourist beaten track. The three places I insist you visit are all accessible by car, and require different levels of fitness. But if I can do it, then so can you.
Les Fonts de l'Algar are just a 30-minute drive from Benidorm centre, and the best way to spend a day (or at least a morning). You need to be a fairly strong swimmer to swim up to the waterfalls, but the freezing water - a stable 8°C year round - and the tired legs are worth the trip. To swim under a waterfall should be on everyone's bucket list, and it's something I've done twice in the last 10 years. They even accept UK student discount so get yourselves up to Callosa d'en Sarrià for a hot summer's day cool down treat.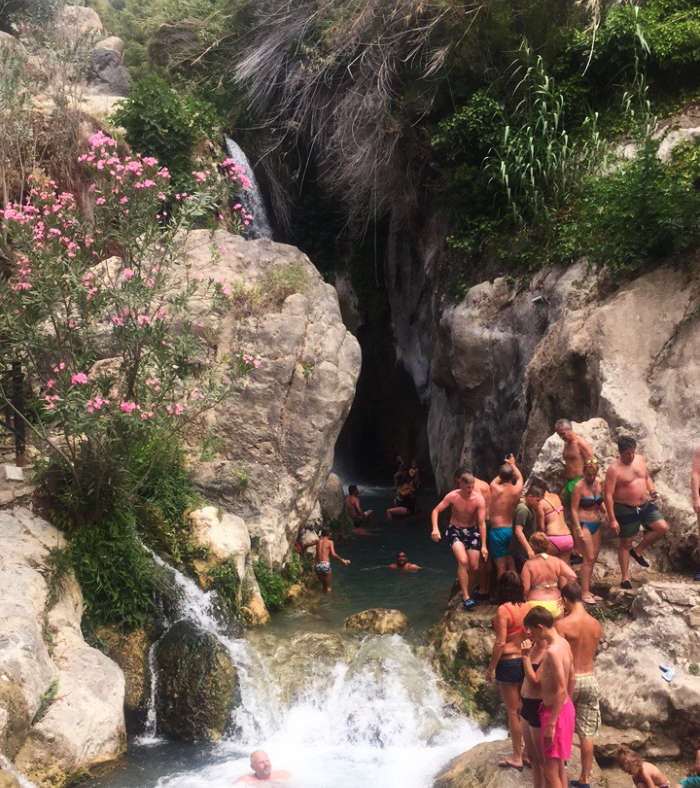 Peñón de Ifach (or Calpe Rock) is a walk I've done once and definitely will not repeat, but again, it's got to be done. Just 20 minutes from Benidorm, the Calpe Rock juts out into The Med, towering over the beaches below. Pretty beautiful beaches if you ask me! The views are insane, and it's the Costa Blanca's own mini Gibraltar. I do recommend a reasonable level of fitness if you're going to take the 30-minute trek in the height of summer (what do they say about mad dogs and Englishmen? Because I am certainly one of them), and lots of water!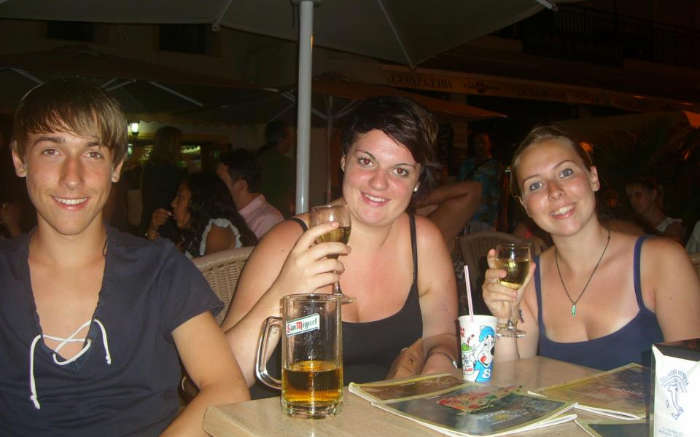 I may be a little biased about Moraira (around 40 minutes north of Benidorm) as I know the town fairly well, but one of my favourite ways to spend an evening after a day at the beach is sitting in Puerto de Moraira. At Gelateria Venezia, you can sample the most delicious snickers ice cream, the tastiest Tequila Sunrises and a chilled out view of the silent sea. Moraira is far calmer than the bright lights of Benidorm, but it doesn't mean that the nights are quiet. There are plenty of fiestas to sink your teeth into that run late into the night and are a sight to behold.
I may be a little fanatical about the Costa Blanca, and there are so many more places I could mention to you. But for your first, these are my top 3 places to take a trip to that stray from the classic Benidorm holiday.
About the author…

"Sophie is a UK Lifestyle Blogger who features a whole host of content on EssentialTwenty, including UK and European travel, theatre and beauty. She's also very good at planning for travel, but not the best at implementing said plans"