Croatia has over 700 beautiful islands, each with their own charm, which makes trying to choose your Croatian holiday destination a nightmare! Only 47 are inhabited, which narrows your choice down nicely, but the question remains: which island is your holiday soulmate? Read on to find out which Croatia island is for you!
For Croatian Culture: Korcula
Korcula is often nicknamed 'Little Dubrovnik', due to having a very similar medieval walled town with narrow streets, old churches and terracotta roofs. The must-see sights are the cathedral, the City Museum and the thick stone walls and towers that once defended the city from invasion. Korcula also claims to be the birthplace of explorer Marco Polo, and you can visit his childhood home. Away from Korcula Town the island is more rural – the majority of the land is covered in lush green forests, olive groves and vineyards where you can take winery tours and sample the wines.
For Celebrity Style: Hvar
Hvar has developed a name for itself over the years as Croatia's most exclusive island, gaining a reputation as a favourite of celebrities and millionaires. Some of the most high profile names include Prince Harry, Jay-Z & Beyoncé, and George Clooney, and this has inevitably increased the island's price tag. Expect stylish boutique hotels, smart cafes and upmarket cocktail bars, as well as a great nightlife. All-night beach parties are common in summer, and there are plenty of relaxed beach bars and even a memorable drinking spot in an old monastery, surrounded by pine forests.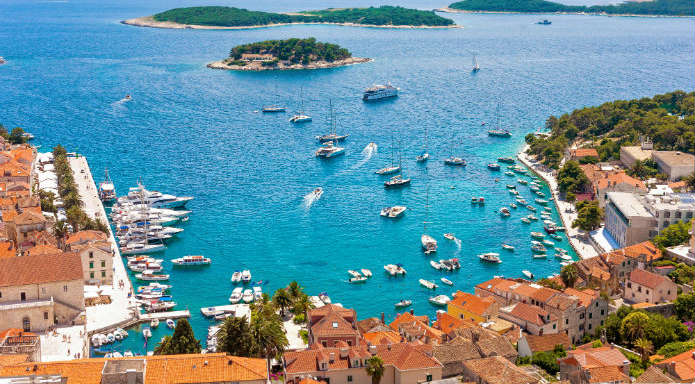 For Hitting the Beach: Brac
People come to Brac for the beaches – they're some of Croatia's best, particularly in the south where they stretch for miles and the pebbles are smaller for a more sand-like feel! If you have your heart set on a sand beach, Lovrecina is the island's only one, sheltered in a deep bay and backed by a pine forest. Brac is home to one of Croatia's most famous beaches that most people will recognise from postcards and holiday brochure covers – Zlatni Rat beach. Translating as 'golden horn' the pebbled beach stretches out into the sea in a dramatic v shape, with lovely swimming conditions.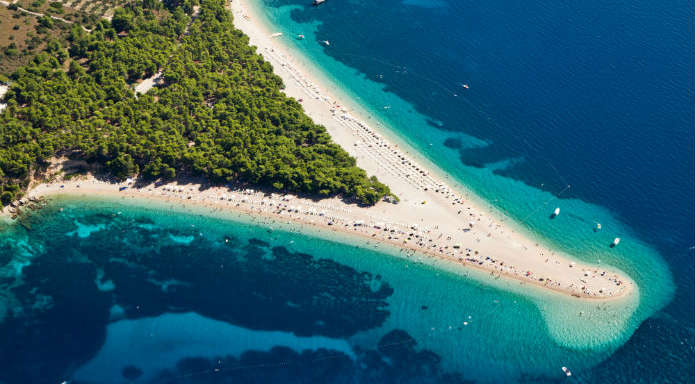 For the Great Outdoors: Mljet
Mljet is a nature lover's paradise, a green haven of forests and fields with a national park that covers the whole north-west portion of the island. The national park's most memorable feature is its two saltwater lakes, the larger of which has its own island within it where an old monastery has now been converted into a restaurant. The lakes have clearly marked paths around them for hikers to explore, and bike hire is popular to cover more ground. You can hire kayaks to take out on the lakes or go swimming; the water is often warmer than on the coast, but be aware of currents.
For an Island Escape: Vis
Vis isn't the easiest island to get to, but visitors are well rewarded for their effort! It's a real hideaway – not many tourists make the journey so you know you're going to be able to avoid the crowds that some of the more popular islands often suffer from. Enjoy island tours, Roman ruins in Vis Town and snorkelling in the clear sea, and drop by a few vineyards to sample the famous white wines that come from the island. It's also a great base from which to reach the Blue Grotto on Bisevo island, where sunlight shines into a sea cave and illuminates it with bright blue light.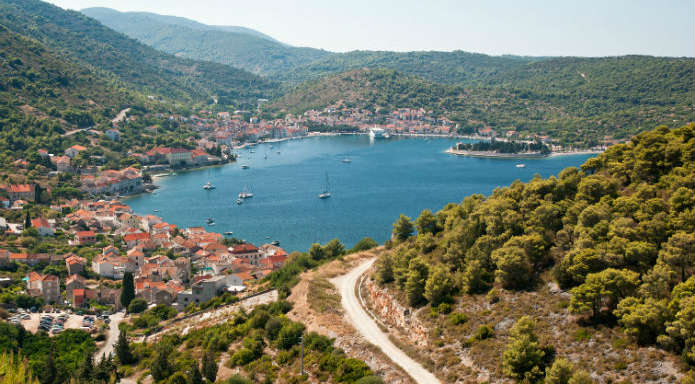 By Kate Moxon - Beaching in Brac