It's that time again! Our destination of the week blog feature has already thrown up some amazing travel inspiration, and we're continuing in the same fashion by focusing on Paraguay's beautiful capital city, Asunción.
Read on to find more about this fascinating holiday spot, and don't forget to tweet @icelollyholiday with any further thoughts or recommendations if you've visited before…
Overview…
Origins of the city's name are thought to date back to 1537, when Spanish conquistador Juan de Ayolas labelled it 'Nuestra Señora Santa Santa Maria de la Asunción' (that's 'Our Lady Saint Mary of the Assumption' to us and you!), though it was later known simply as Asunción for ease and reflects the large Roman Catholic Church influence in the country.
It's one of the oldest cities in the whole of South America and colonial expeditions departing from Asunción lead to the founding of other important areas of the continent including Villarrica, Santa Fe and, most notably, Buenos Aires.
There's good news and bad news for any UK tourists wanting to tick Asunción off their holiday hit list – the positive being that it's said to be one of the cheapest cities in the world for foreign visitors, and no visa requirements are in place for stays of up to 90 days, though the negative is that direct flights aren't available from these shores which equates to a slightly extended travel time.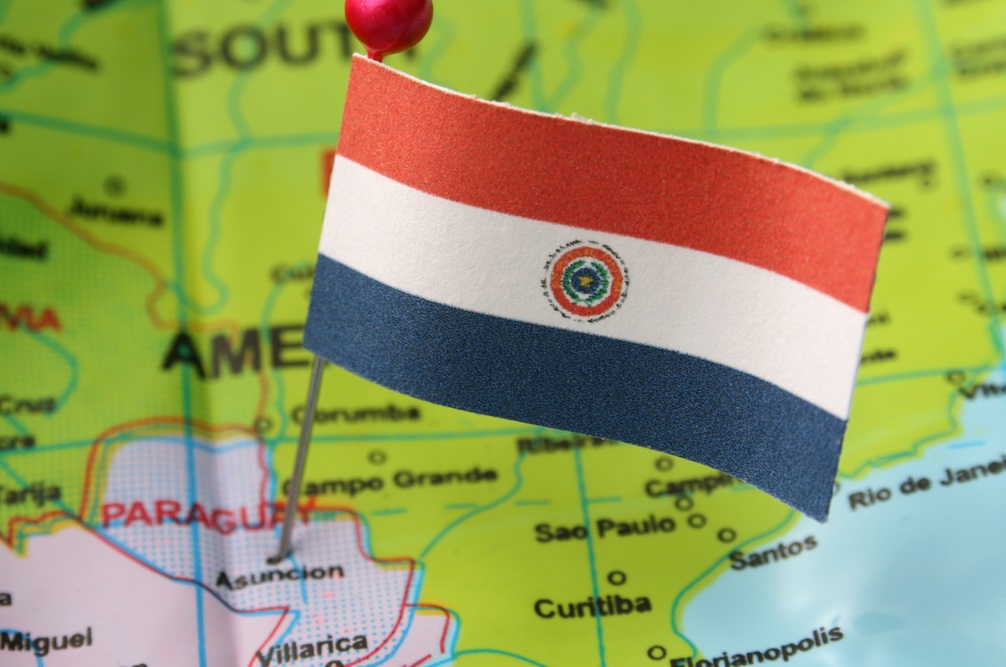 Our Top 3 Things To See & Do…
Dine at Paulista Grill: One of many tasty all-you-can-eat restaurants, choose from 15 different cuts of delicious meats in this fine dining establishment, leaving room for a creative dessert.
Visit Casa de la Independencia: Asunción's 'House of Independence' is a historical building of national pride and represents where and when the country became the first in South America to declare its independence in 1811.
Experience traditional Paraguay at Ciervo Blanco: Head here for the ultimate Paraguayan experience, including local music, bottle dancers and plenty of juicy asado (barbecued meats).
Useful Things To Know…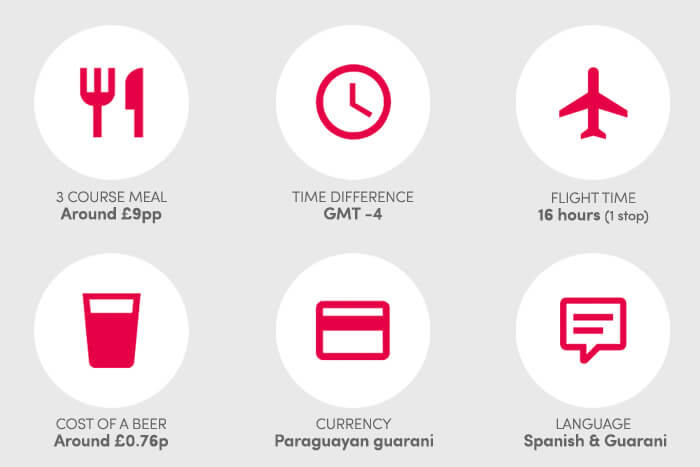 Food & Drink…
Chipa: This bread roll made from eggs and cheese is often served with asado and as a compliment to a main meal.
Mbeju: A delicious starchy cake-like Paraguayan cuisine, usually eaten as a snack.
Terere: One of the country's most high quality exports, this bitter herbal tea is a key part of Paraguayan cuisine and enjoyed by most inhabitants.
Fun Facts…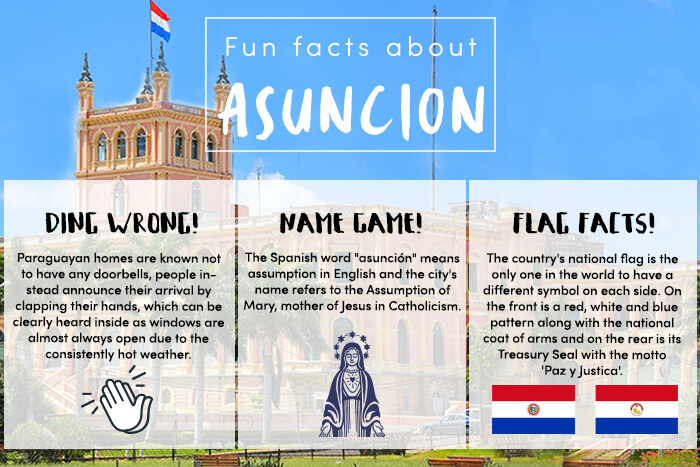 What The Bloggers Think…
Here's what a selection of travel bloggers think about holidaying in Asunción…
Lisa from Girl About The Globe: "Asunción is a mix of architecture. Colonial buildings make up part of its intriguing skyline.
From the Catedral de Nuestra Señora de la Asunción, a 19th century church built with a silver chapel, to El Cabildo – a cultural centre and museum where you can explore Paraguay's heritage amongst the many halls, with the buildings reflecting its colonial era."
Marta & Max from Connected Horizons: "Right off the bat, spending a couple of days in Asunción was definitely an interesting experience. It's so different from other huge capitals like Santiago de Chile, Montevideo or Buenos Aires but more importantly it doesn't have the feeling of your average South American city.
Remember not to miss a visit at the Mercado 4, which apart from being an amusing local market was also the shooting location for the award-winning Paraguayan movie "Siete Cajas"."
John from John Alex Travel Blog: "The city centre is pretty compact and easy to manage with streets laid out in a grid system. There were a few bars open around the main square, Plaza de Los Heroes, with lots of locals seating outside (great for a summer's night!) and even a few stalls set up on the street selling fresh cocktails."
Have you been to Asunción before? Tweet @icelollyholiday and let us know what got up to!