It's time for another destination of the week, whereby the icelolly.com content team fill our readers in with details about a perhaps more unusual or unknown holiday destination that you really need to be visiting! On this occasion, the focus is all about Baku in Azerbaijan, so read on if you're looking to find more about this European capital.
Overview…
Based in a country known as the 'Land of Fire', many have a burning desire to visit Azerbaijan's main city due to the up and coming tourism amenities and facilities and its location at the crossroads of Eastern Europe and Western Asia, where cultures meet and intertwine.
Baku has grown in popularity recently given the increased exposure received due to hosting Formula 1 Grand Prix races for the last three seasons, the Eurovision Song Contest in 2012 and its impressive 68,000-seater stadium, known as the Olympic Stadium, will also house this year's UEFA Europa League Final.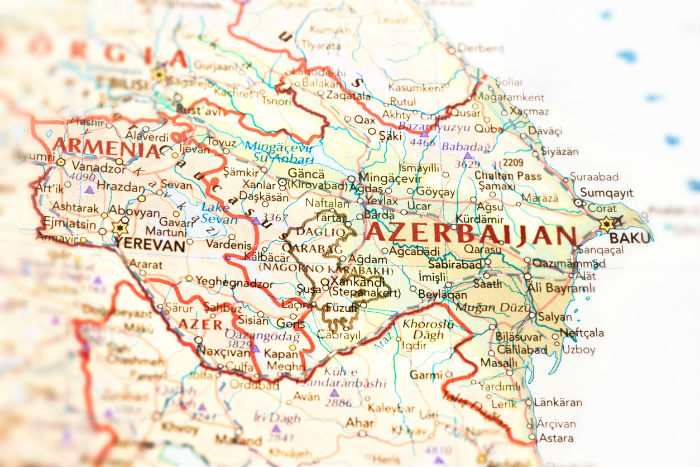 Our Top 3 Things To See & Do…
Visit the Heydar Aliyev Centre: This museum, auditorium and exhibition centre is a must-see and located in an architecturally impressive building.
Wander through Lahij Village: If white-cobbled streets, craft shops, stone houses and antique copperware workshops sound like a bit of you, this quaint area of Baku is certainly the place for you.
Check out the Gobustan Mud Volcanoes: Officially recognised as a UNESCO Cultural Landscape, the site contains over 6,000 rock engravings, which are thought to date back 40,000 years.
Useful Things To Know…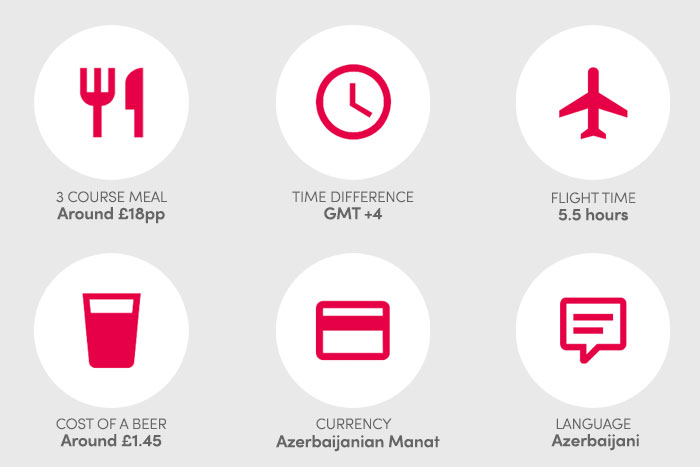 Food & Drink…
Plov: Arguably the most famous and certainly one of the most widely available foods in the country, plov is a dish of saffron-flavoured rice mixed with a variety of ingredients such as meat, dry fruits, prunes, eggs, onion and herbs.
Baliq: Seafood enthusiasts will love this! Fish, typically sturgeon, is grilled on a skewer and served with a tart sour-plum sauce, marinated in salt and lemon juice.
Black Tea: The undisputed national drink of the country, black tea is a huge part of Baku cuisine – try some when washing down lunch or a light snack.
Fun Facts…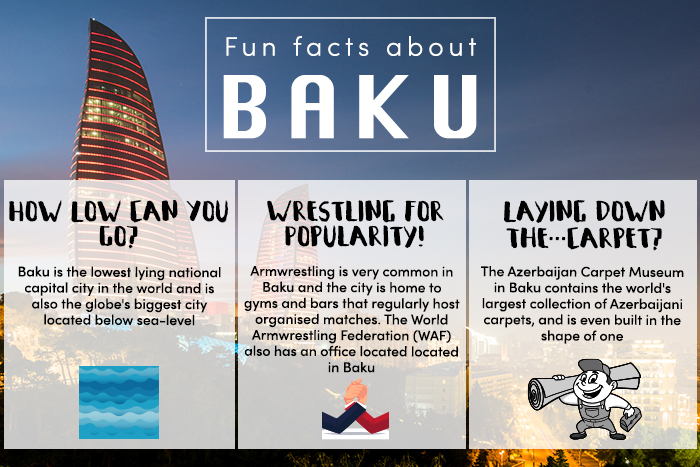 What The Bloggers Think…
Here's what Victoria from The Tall Wanderer thinks about holidaying in Baku…
"Baku is a city of contrasts: the old city and the new, east meets west. Highlights for me were the fantastic authentic food and its rich history. Baku is a city establishing itself in the 21st century and yet it still has that raw untouched feel, which is hard to come by in cities nowadays."
Have you been to Baku before? Tweet @icelollyholiday and let us know what got up to!