Our latest destination of the week feature is all about the beautiful northwestern Portuguese city and municipality of Braga! Read on for all you need to know and prepare to add it to your travel hit list…
Overview…
A country home to numerous golden beaches, delicious cuisine, fascinating ancient history and year-round sunshine, Portugal has long been a huge favourite with holidaymakers searching for both beach bumming and city slicking.
Braga is a major hub for the northern inland part of the country and Portugal's third largest urban centre, behind only Porto and capital city Lisbon. With a piping hot climate and the remains of its pre and post-Roman rule, the city provides countless pulls for all types of traveller and is part of an area that attracts more than two million visitors every year.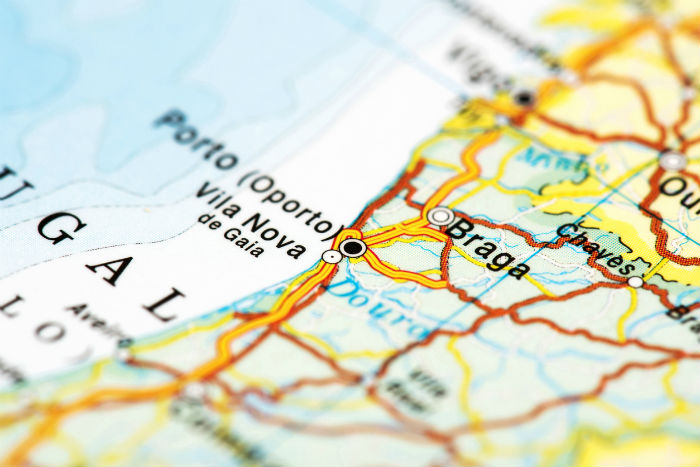 Our Top 3 Things To See & Do…
Visit Bom Jesus Do Monte: Braga's most visited tourist spot is certainly a must-see! Head to the top for breathtaking views of the city.
People-Watch At The Arcada Plaza: Grab a refreshing drink to cool down during the day or book a table in one of the tasty restaurants at night, watching locals and tourists alike going about their business in this supreme setting.
Festa De Sao Joao: The most exciting night of the year in Braga is 23rd June, when the birth of the city's patron saint, St John the Baptist, is celebrated. Expect lively music, parades and traditional Minho dress.
Useful Things To Know…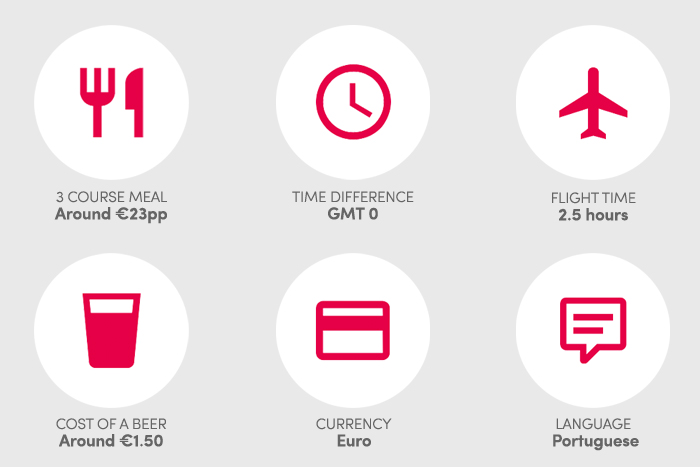 Food & Drink…
Vinho Verde: A big favourite of the region is vinho verde (green wine), named so because of the young age it is typically drank at – usually very soon after bottling, unlike most other wines.
Chourico: One of Portugal's most iconic foods are chourico sausages which, much like Spanish chorizo, is a very versatile supplement to main dishes and can be eaten hot or cold and either boiled, grilled or fried.
Brigadeiro: This scrumptious chocolate dessert contains condensed milk, cocoa powder and butter, covered in sprinkles and is a real hit with the locals.
Fun Facts…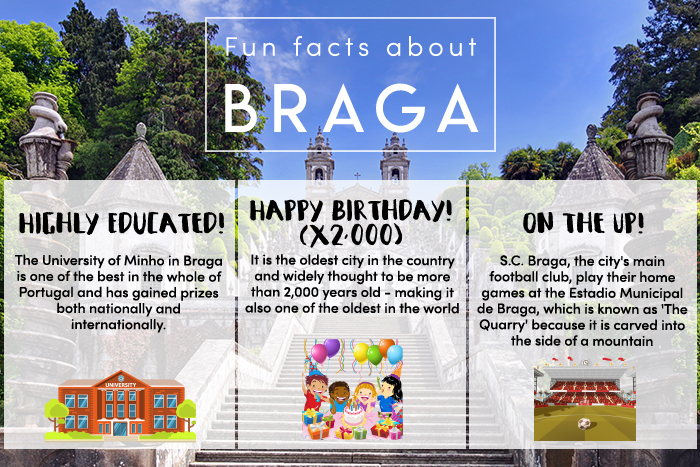 What The Bloggers Think…
Here's what a couple of travel bloggers think about holidaying in Braga…
Julie from Julie Dawn Fox In Portugal: "With so many fun things to do in Braga, it's well worth incorporating into your Northern Portugal itinerary.
"Try to allocate at least a day to visit Braga – better still, spend a few nights and use it as a base from which to explore the surrounding area."
Jodie from Ala Jode: "As you'd expect from Portugal's oldest city, there are plenty of churches, cathedrals and museums to see. Therefore I recommend spending at least 24 hours in Braga. "Whatever your priorities, it's probably worth purchasing a one-day pass for the local hop-on-hop-off bus tour. For less than £10, you'll be able to see the best churches, cathedrals. You'll also be able to ride on the Bom Jesus de Monte historic furnicular for free and enjoy the breathtaking views from the top of the sanctuary."
Have you been to Braga before? Tweet @icelollyholiday and let us know what got up to!