It's destination discovery time once again, where the icelolly.com content team provide info on holiday spots that are slightly more 'out there' – think unusual, unknown or otherwise different to the norm! This week we're taking a look at Cinque Terre in Italy, so put your feet up, have a read and get ready to add this beautiful destination to your bucket list…
Overview…
Contrary to most people's assumptions, Cinque Terre is not actually a destination as such, it's a name given to a region in Liguria that is made up of Five Villages. The villages boast a unique look, with the houses built up onto the mountain face and surrounded by lush grape and lemon groves.
Cinque Terre, or Five Lands as it translates, comprises Monterosso, Riomaggiore, Vernazza, Manarola and Corniglia. You can travel between each village via train or by hiking the trails above the towns – hiking gives the better views, but some of the trails can be quite intense in summer.
Our Top 3 Things To See & Do…
Take A Hike: Some of the best views of the Five Lands can be seen from above, so hiking between the villages is a must. Some of the hikes are more gruelling than others, so be sure to pick a hike that fits your ability and pack plenty of water.
Visit The Churches: Each village in Cinque Terre has its own church and each of the churches have their own Patron Saint. One of the more stand out churches is in the village of Corniglia and was built in 1334!
Visit Nessun Dorma: Nessun Dorma is one of the most famous, and tastiest, places to eat in Cinque Terre, and definitely one not to be missed. Not only do they have great wine and food, but some of the most iconic views over Manarola.
Useful Things To Know…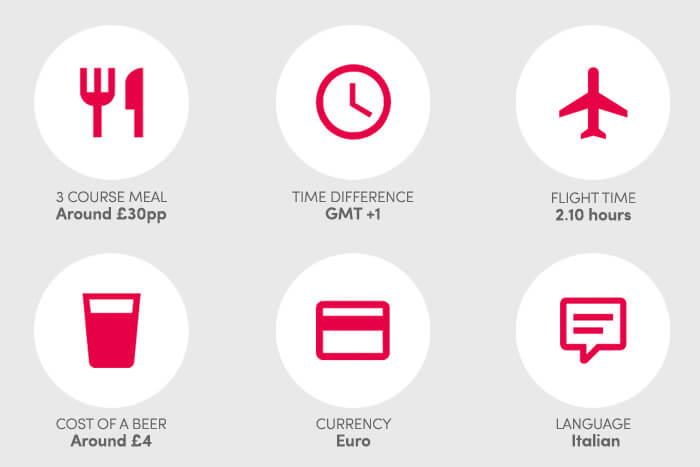 Food & Drink…
Typical tasty delights from Cinque Terre include:
Limoncino: The area around Monterosso is home to numerous acres of lemon groves, which make it the perfect area for locally made, and tasty, Limoncino. It's a mix of fresh lemon peel, sugar, water and alcohol, and makes the perfect palette cleanser for meals.
Farinata: This dish is a thin crepe-like speciality made from chickpea flour, water, salt and olive oil. It's best served warm and with side dishes of onion, cheese and pesto which are great for dipping or as toppings.
Sciachetrà Wine: It would be rude to visit Italt and not sample the wines. Cinque Terre is well known for their regional wine called Sciachetrà, it's a sweeter wine that pairs perfectly with a dessert.
Fun Facts…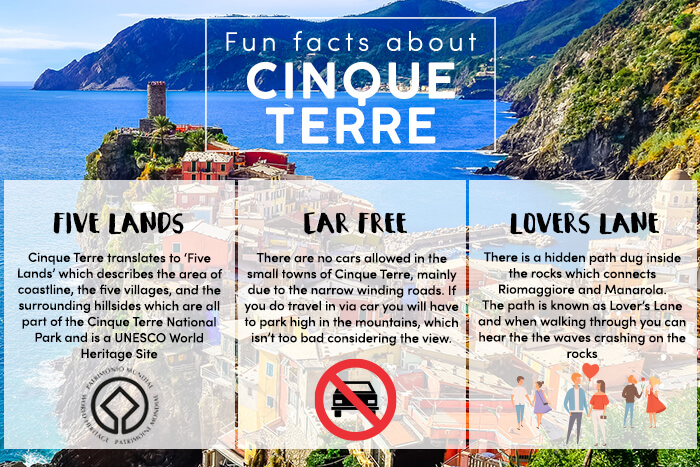 What The Bloggers Think…
Take a look at what these two travel bloggers think to the region of Cinque Terre…
Lloyd from Hand Luggage Only: "Cinque Terre has been on my travel list for many many years (thank you, Pinterest)… I recognised the pictures of the stunningly beautiful lands before I actually knew the name of this area of Italy. For me it has always seemed idyllic, quaint and a throwback to my very romantic notion of "old Italy" that is perched on the rugged portion of the Italian Riviera."
Lucy from On The Luce: "Cinque Terre has been through a few changes over the years, but it still looks every bit as gorgeous as you'd imagine. Each one of the five villages of Cinque Terre is a beauty, with pastel buildings and sparkling sea views, but each has its own different character."
Have you been to Cappadocia? Tweet @icelollyholiday & let us know what you thought!
About The Author: