Complete with Dutch-style canals, leafy boulevards and an archipelago of more than 20 islands just a day trip away, Gothenburg is the sustainable city break destination you've been waiting for. Also known as Sweden's 'second city', the Scandinavian hub is understatedly hip and unexpectedly vibrant, giving it a well-deserved place on our Destination of the Week list.
Overview
Gothenburg's archipelago is situated on the beautiful west coast of Sweden, along the Göta River estuary. The forward-thinking city is made up of a number of distinct neighbourhoods, with the historic city centre being isolated by a ragged moat. Even as Sweden's second-largest city, it's incredibly walkable, but renting bikes to get around is becoming more and more popular.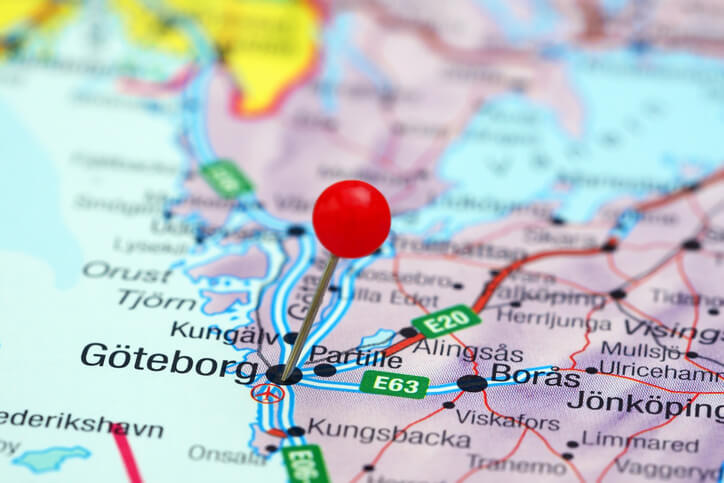 Our Top 3 Things To See And Do
Liseberg Theme Park: This theme park is perfect for those seeking nostalgia as it comes with beautiful gardens, traditional games and thrilling rides - think Tivoli Gardens meets Universal Orlando. Be sure to test out Helix, the longest and most epic roller coaster in Scandinavia.
Trädgårdsföreningen: Translating to the Garden Society of Gothenburg, this well-preserved park houses exotic plants in a Mediterranean climate. This floral paradise is the perfect spot for a leisurely walk of for snapping Insta-worthy photos.
Gothenburg Museum of Art: Boasting art collections from the 15th century up until today, including the works for masters like Picasso, Monet and Degas, this museum is bound to blow you away. Be sure to visit the store at the end to get your hands on posters, mini-prints or postcards with well-known artworks.
Useful Things To Know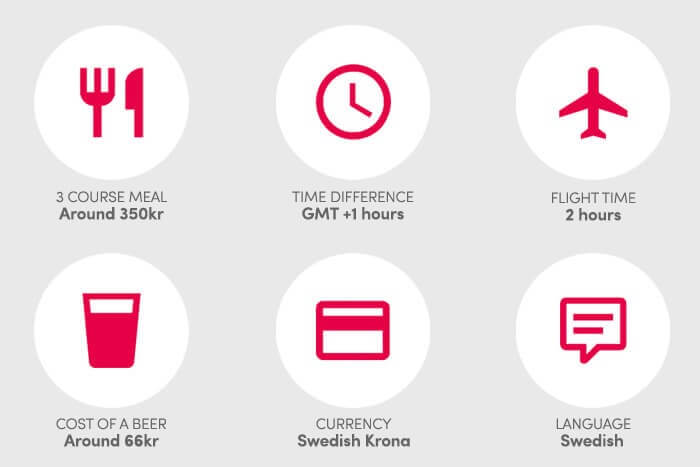 Food & Drink…
Gothenburg's food scene is known for its the abundance of seafood freshly caught off the west coast of Sweden, and a fusion of world cuisines from Thai and Ethiopian to gourmet hot dogs.
Fika: You haven't really been to Sweden until you've had a "fika", a traditional concept meaning to take break, and enjoy a cup of coffee and some baked goods.
Swedish Meatballs: Ikea taught us about quintessentially Swedish meatballs, but if you want to experience them properly, do so at Smaka in Gothenburg's Vasastan.
Västerbottensost: Västerbottensost is a cheese that tastes like a cross between cheddar and parmesan and is best served at room temperature. It is used to make Västerbottensostpaj, a flan or quiche that's especially popular at festivals and parties.
Fun Facts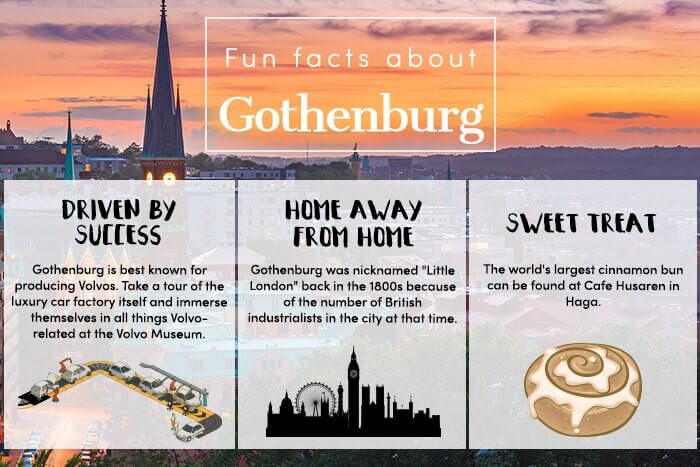 What Do The Bloggers Think?
Ingird from NY Times said: "The city's blue-and-white trams still rumble down the wide boulevards, but visitors will also find a diverse music scene, inspiring art, world-class breweries, trendsetting shops and gregarious locals determined to convince you that this west coast is the best coast."
Christy from Ordinary Traveler said: "An innovative port city with an intercultural history, we found so many reasons to love Gothenburg that we wish we had more time to experience everything this city has to offer. Gothenburg is amazingly easy to get around and manages to combine cosmopolitan luxury and entertainment with the calm, open beauty and bounty of the Swedish seaside."
Have you visited Gothenburg or West Sweden? Drop us a tweet and let us know what you thought of it - @icelollyholiday!
About The Author: