We're continuing our destination of the week blog feature with a look at another intriguing holiday spot you really need to be adding to your travel hit list. Situated in close proximity to the Arctic Circle in Northern Sweden, Kiruna offers easy access to vast areas of great natural beauty that invite holidaymakers to take part in outdoor activities such as skiing, hiking, snowboarding or ice fishing. Read on to find out more about this fascinating destination that can be enjoyed during both summer and winter...
Overview
Kiruna is a town in the northernmost part of Sweden with a small population of just 18,000 residents. The town is home to the famous Icehotel in Jukkasjärvi, as well as Sweden's highest mountain, Kebnekaise and the world's largest underground iron ore mine – the same mine that is now forcing the whole area to move 3 kilometres to the east!
Located 90 miles north of the Arctic Circle, Kiruna enjoys around two months of polar days in summer and offers perfect conditions for viewing the outstanding northern lights from September through March. In Kiruna municipality, Aurora Sky Station in Abisko has been named by Lonely Planet as the best place in the world to experience light phenomena. There are also many hiking trails, snowmobile tours, and lakes to explore at your own pace.
Top Things To See & Do
Northern Lights: Kiruna's mostly clear weather and dark winter skies together make the Aurora Sky Station in Abisko the best place in the world to experience the northern lights.
The one and only ICEHOTEL: The famous IceHotel is, without doubt, one of the most visited attractions in Northern Sweden. It is the world's first hotel that is built out of snow and ice. It melts every year in spring, before being rebuilt again with new styles and arts.
LKAB's Visitor Center: Kiruna is a mining town, home of the world's largest iron ore mine, LKBA. Book your experience to the Visitors Centre which is located 540 metres below the Earth's surface. Here you can learn about modern mining and how it caused a whole town to be moved!
Useful Things To Know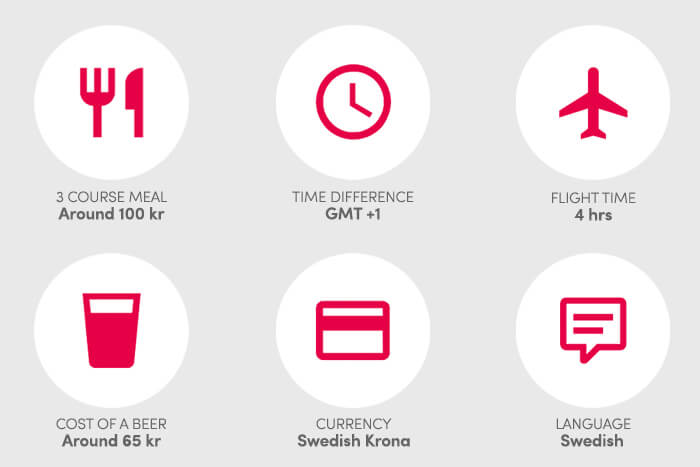 Food And Drink
Kanelbulle: Usually served with coffee, Cinnamon roll or kanelbulle is the most famous Swedish pastry found here. Sweden loves it so much they even celebrate its own Kanelbullens Dag ("Day of the Cinnamon Bun") every October 4th!
Köttbullar: These are the well known Ikea Swedish meatballs, typically served with mashed potatoes, creamy sauce and peas.
Raggmunk: A unique potato pancake that is usually served with bacon and cranberry sauce during the winter season.
Fun Facts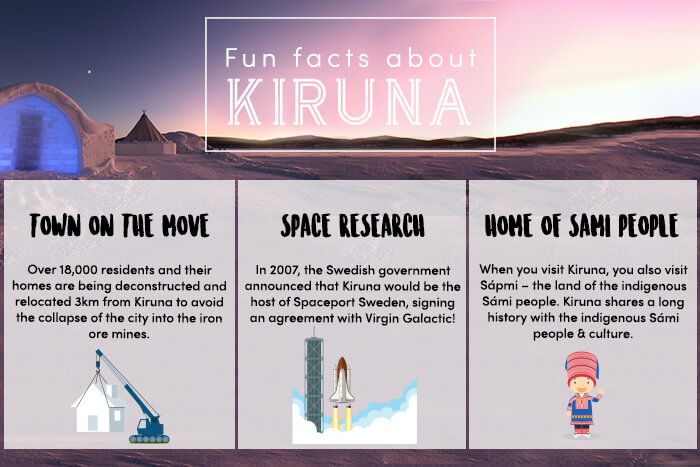 What The Bloggers Think?
Vanessa from Nordic Wanders said: "If you visit Kiruna in winter, you have a huge winter wonderland at your disposal that waits to be explored!"
About The Author: