The time has come where we pick a destination of the week, so after much discussion, we've chosen La Paz. You may think that's cheating as there are two cities with that name, but we're focusing on the one in Bolivia, not Mexico. This city was ranked as the 6th top city to visit in Lonely Planet's Best In Travel 2020 and we're going to prove why this accolade was well deserved...
Overview
A visit to La Paz is breathtaking, and not just because of the altitude. This vibrant city is nestled in a caldera-shaped valley and overlooked by the undeniably beautiful snow-capped Mount Illimani. Although commonly used as a base for explorer hoping to acclimatise prior to tackling the nearby mountain routes, it's also a fascinating destination in its own right, which many ex-pats, as well as a huge number of backpackers, will attest to.
Originally a university town, the progressive city boasts a compact historic centre as well as a thriving hipster scene, with coffee shops and street food galore. City breakers here are immersed into a curious amalgam of architectural styles, cultures, beliefs and a myriad of contradictions that both amazes and appals all who visit.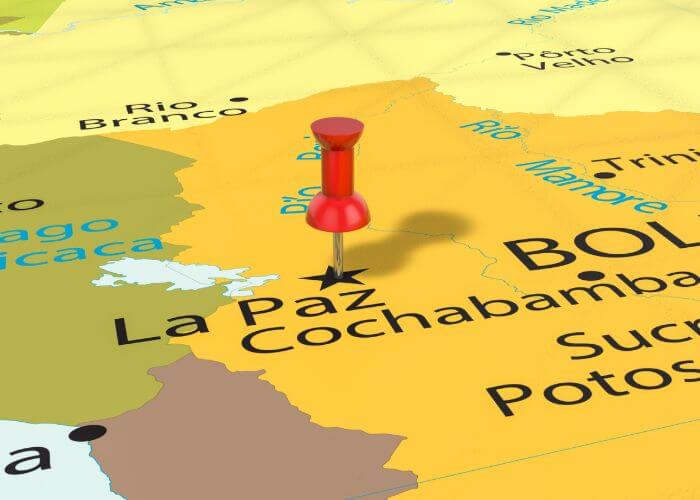 Top things to see and do
Mi Teleférico: Holding the record for the world's highest capital city thanks to its location high in the Andes, La Paz is the place to be for high-altitude adventures. An exhilarating ride on Mi Teleférico, the world's longest aerial cable-car system, will offer sweeping views of the landscapes below and allow you to travel across the city in style.
Mercado de las Brujas: Translating to The Witches' Market, this popular tourist attraction sells everything from handmade crafts, fabric and jewellery, to pre-mixed spells, potions and other items for practicing witchcraft.
New Andean mansions of El Alto: Head over to El Alto to feast your eyes on Freddy Mamani's portfolio of brightly coloured ostentatious mansions, the designs of which were inspired by indigenous Andean iconography.
Useful things to know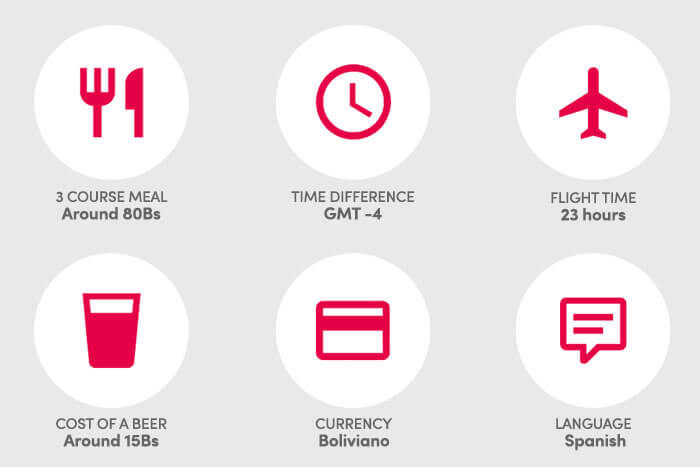 Food and drink
Cuñapé: A gluten-free yuca bread with a crispy outside and melted cheese centre, usually sold on street corners to appease hungry commuters or schoolchildren.
Salteña: Usually served as a breakfast snack, this dish is essentially a savory pastry filled with meat (usually chicekn or beef), veg and a sweet chilli like sauce.
Api con buñuelos: This is a sweet, hot maize drink that's spiced with cinnamon and best enjoyed alongside deep-fried pancakes.
Fun facts
What do the bloggers think?
Yaya and Lloyd from Hand Luggage Only said: "The whole country is so stunning and there's seems to be an endless supply of natural sites, yummy food (I'm naming you, Salteñas) and some of the best things to do in Bolivia. It really is a diverse country that's choc-o-block filled with some amazing experiences for us travellers to have."
Andrew and Emily from Along Dusty Roads said: "La Paz's streets and people provide endless numbers of serendipitous moments for the traveller; bizarre rituals, unique interactions with locals and a sense that you are, truly, experiencing a way of life that feels intensely, fantastically, foreign to all of your senses."
Have you been to La Paz and tried any of the activities or foods we've recommended? Tweet @icelollyholiday and let us know!
About The Author: