We're continuing our destination of the week blog feature with a look at another intriguing holiday spot you really need to be adding to your travel hit list. This time the focus is on Osaka, so read on for more information about this fascinating city.
Overview…
One thing you can expect in abundance in Osaka is people. Japan is the second largest island country in the world in terms of population, with around 127 million inhabitants, whilst Osaka is the second biggest metropolitan area in the country, and amongst the biggest across the globe, with over 19 million residents.
The city is known for its dynamic cuisine, which boasts World Heritage status, lively festivals, entertainment and performing arts scene, amusement parks, culture and sport. It is home to numerous professional and successful sports teams, with baseball and football very popular amongst locals.
The Hanazono Rugby Stadium in Higashiosaka will host four pool games at this year's Rugby World Cup, whilst the impressive 50,000 capacity Nagai Stadium held three matches at the 2002 FIFA World Cup, including England's group stage fixture against Nigeria.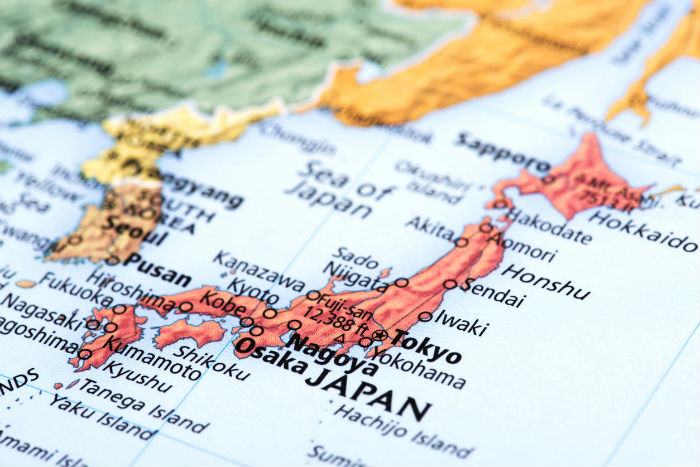 Our Top 3 Things To See & Do…
Visit Universal Studios Japan: The country's most visited amusement park is Universal Studios Japan in Osaka and well worth a visit, offering guests a number of different zones and seasonal events.
Check Out Osaka Castle: A symbol of the city and one of the finest castles in the whole of Japan, this historic monument represents the story of the Azuchi-Momoyama period and is very popular to visit during cherry blossom season.
Wander Through Shinsekai: Get a nostalgic sense of Osaka's old downtown district with a trip to Shinsekai, featuring streets filled with colourful shop displays as well as Tsutenkaku Tower, a great place to overlook the charming neighbourhoods and city.
Useful Things To Know…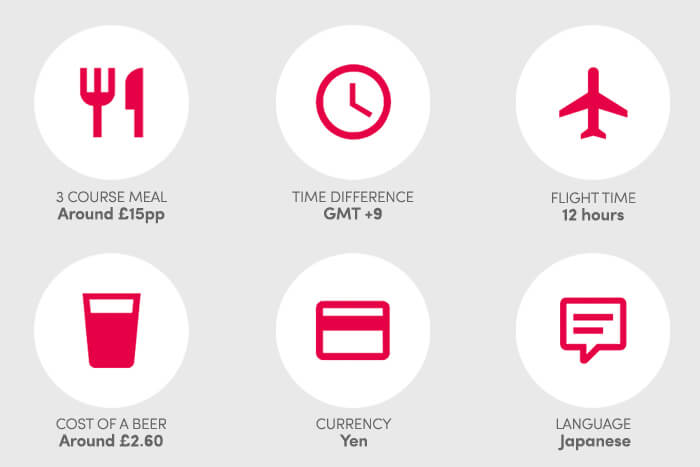 Food & Drink…
Sushi & Sashimi: You simply can't travel to Japan without eating a bit of raw fish. Try popping into a smaller restaurant as opposed to a big chain for a more authentic taste and experience.
Yakiniku & Horumon: Not only do the Japanese excel at serving up fish and seafood, grilled beef and meat is another dish you don't want to pass up on - you'll typically be able to grill the meat yourself in the middle of your table.
Amazake: This traditionally sweet, low-alcohol drink is rather bizarrely made from fermented rice, with several recipes used throughout the country in what is a drink that is thought to be highly nutrious.
Fun Facts…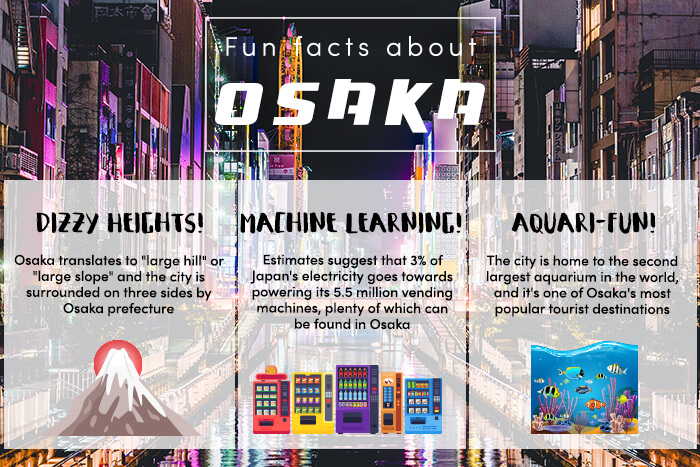 What The Bloggers Think…
Lloyd from Hand Luggage Only: "In one moment you can be exploring some of the age-old histories, then getting up close and personal with the new side of Osaka at the Umeda Sky Building.
"There's so much to see and loads of the best things to do in Osaka that you'll be spoilt for choice."
Have you been to Osaka before? Tweet @icelollyholiday and let us know what got up to!